Discussion Starter
·
#1
·
Hey guys/gals,
I know I havent posted here in a while, but I still browse and research stuff. The point of this thread is to show my tire upgrade from the stock 17" wheels and 225/55/17 Geolander HT95A to these 16" WRX wheels and 225/70/16 Geolander ATS.
Heres a before and after. Sorry for the crappy Iphone pics.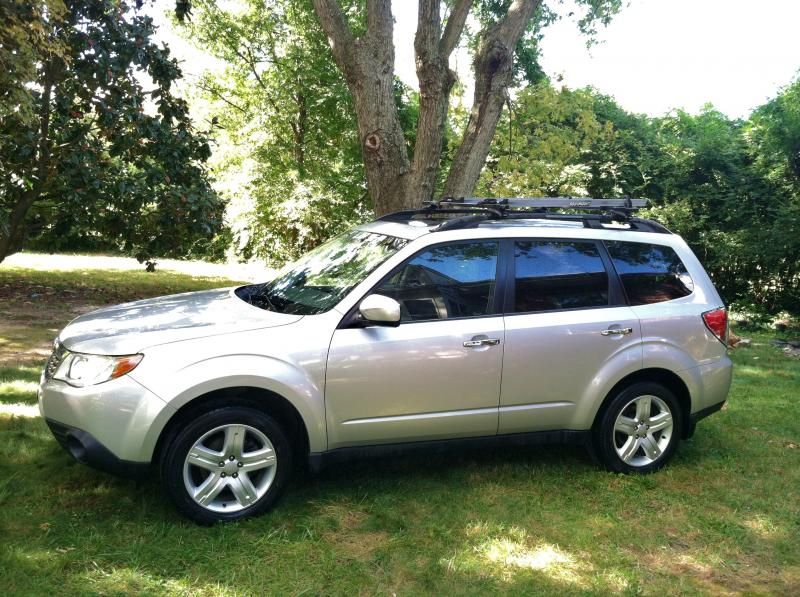 After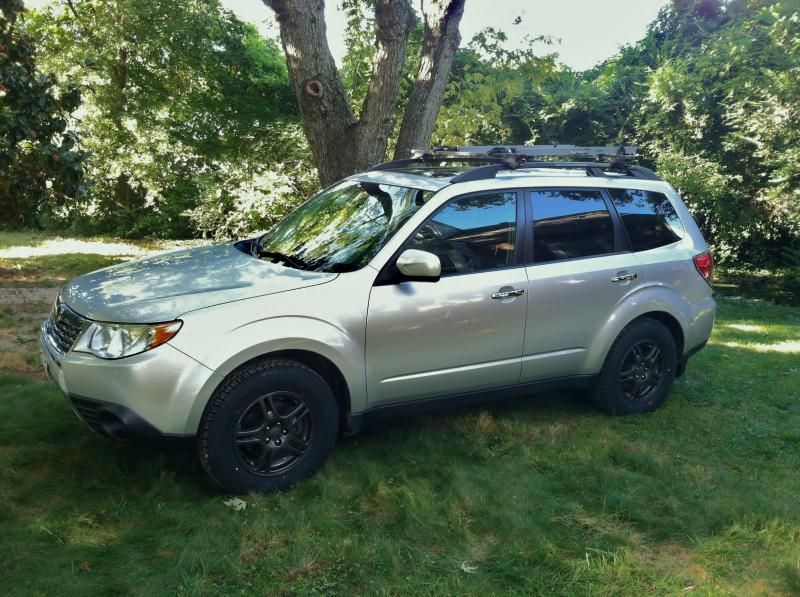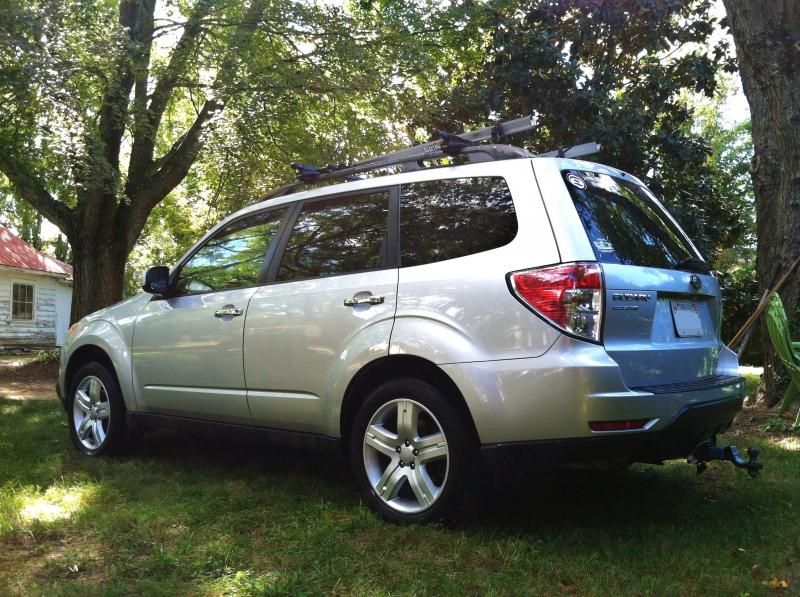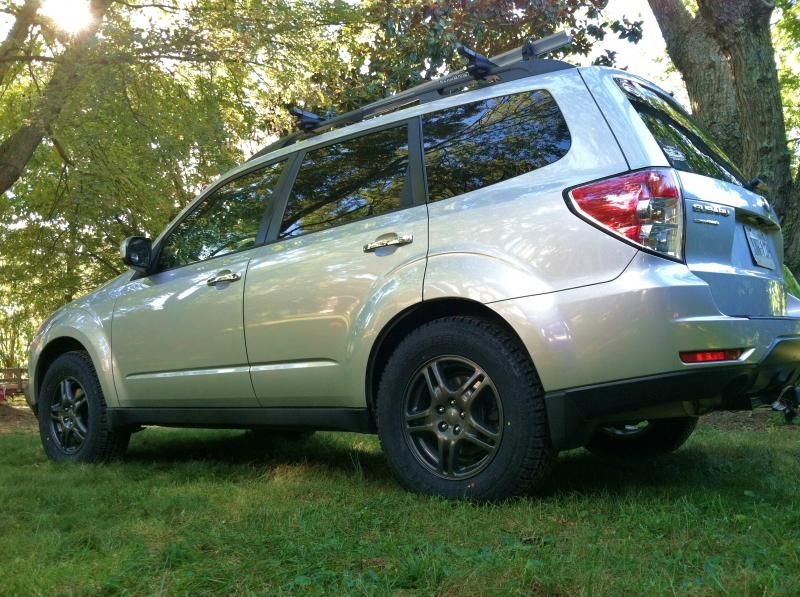 Front has ZERO fitment issues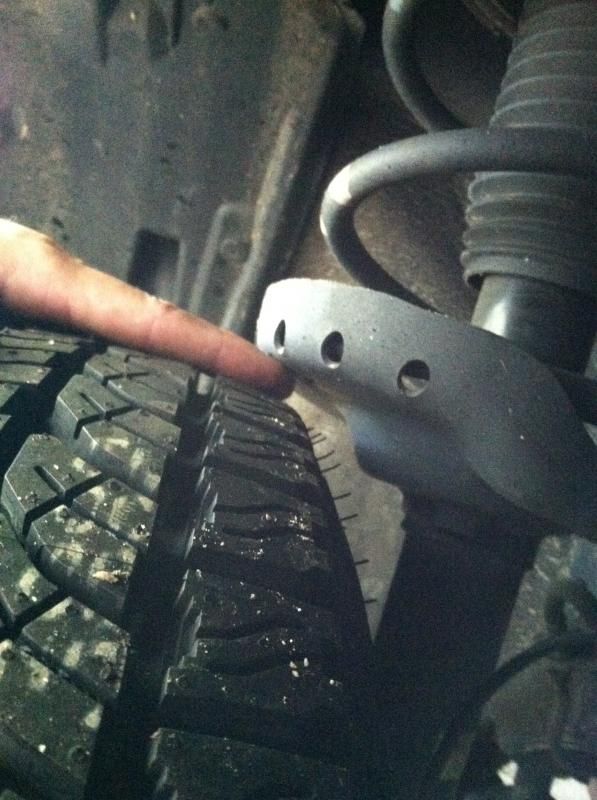 You also gain about 1 3/4 to 2" in ground clearance by my very unscientific measuring. I used the body line where the black plastic meets as a reference point.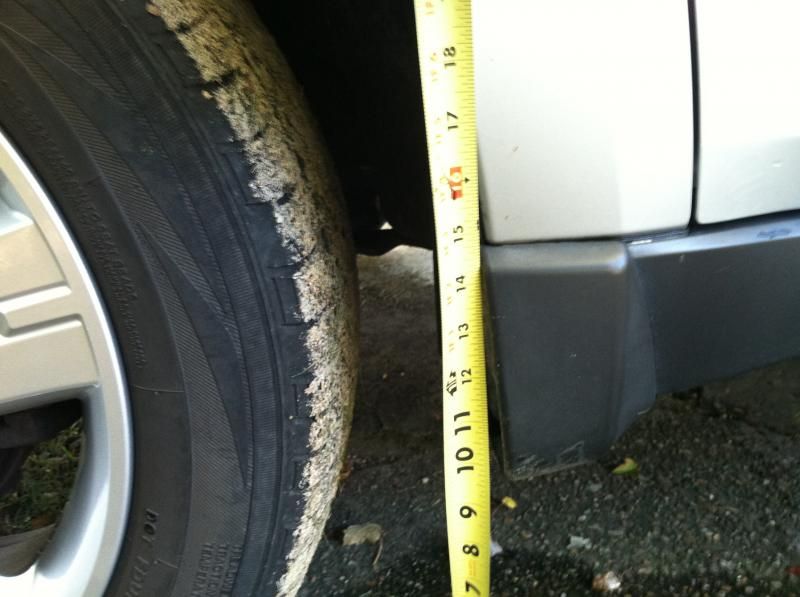 After
These are the WRX wheels I picked up off Craigslist for $125. I cleaned them up and painted. I used regular rustoleum "gunmetal" rattle can paint and VHT wheel clear. They turned out pretty decent. I primed and sanded the wheels first.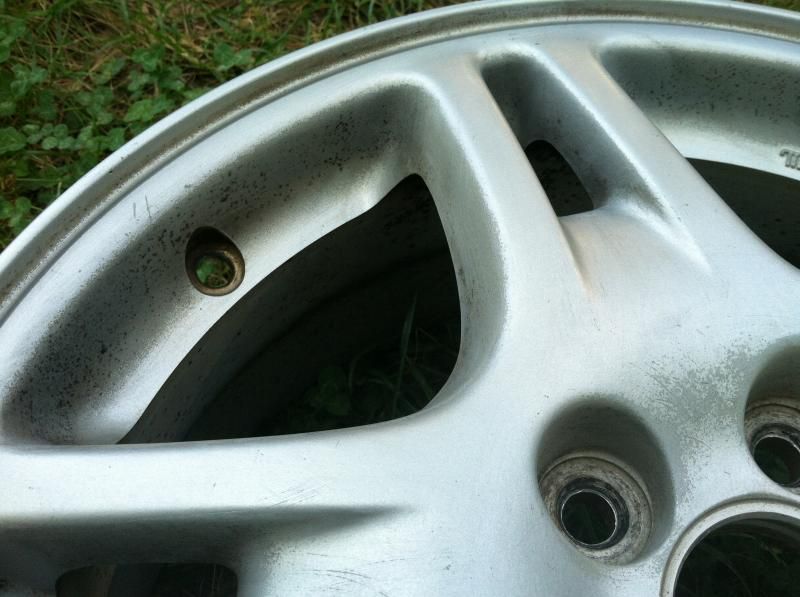 Primed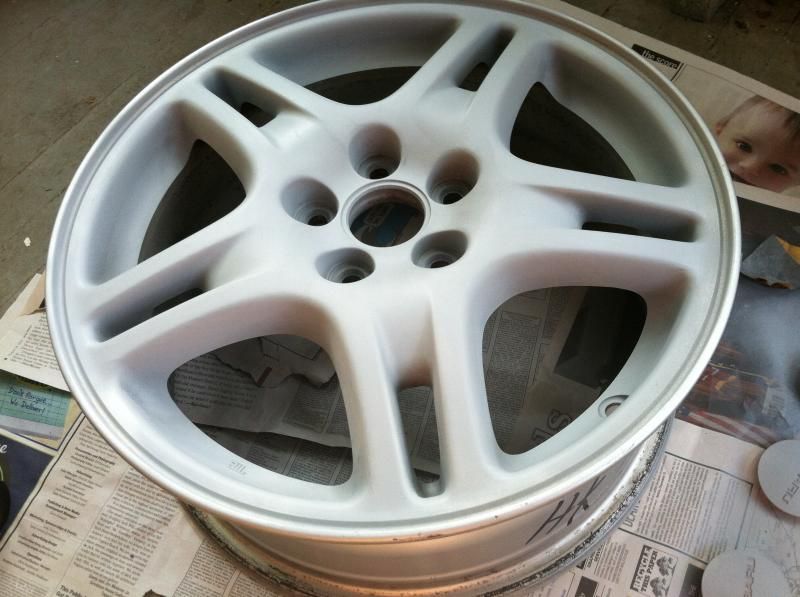 Painted and Cleared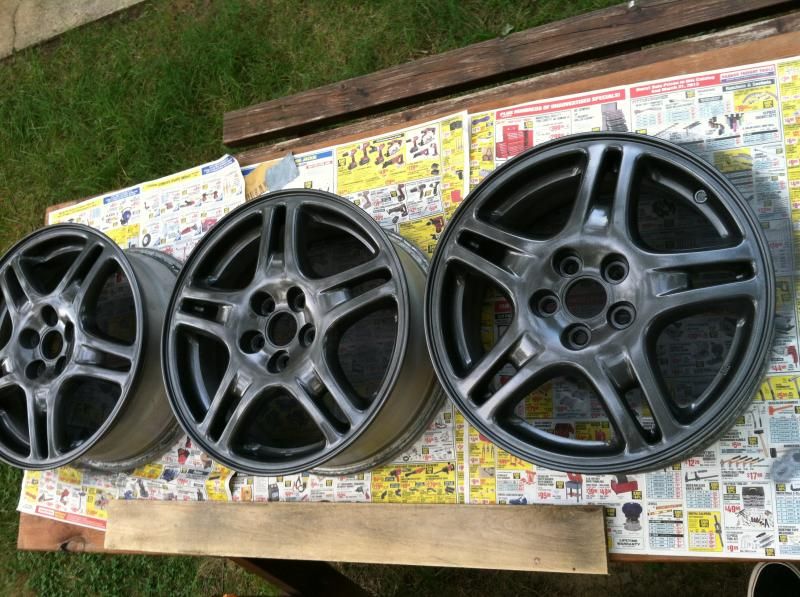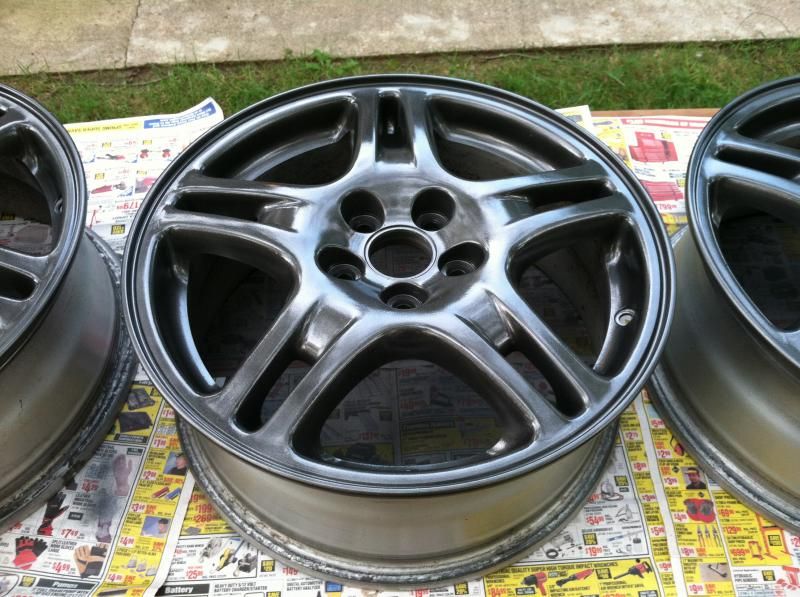 Ready for install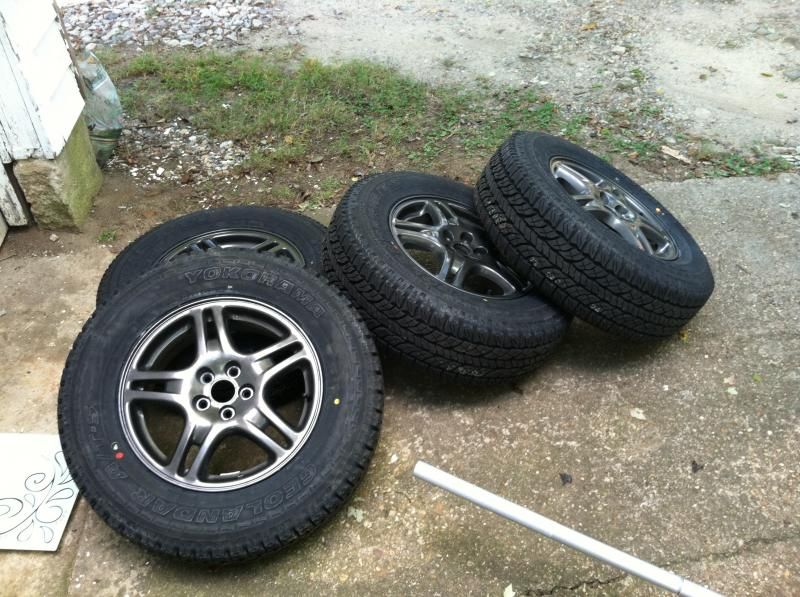 Rear mounted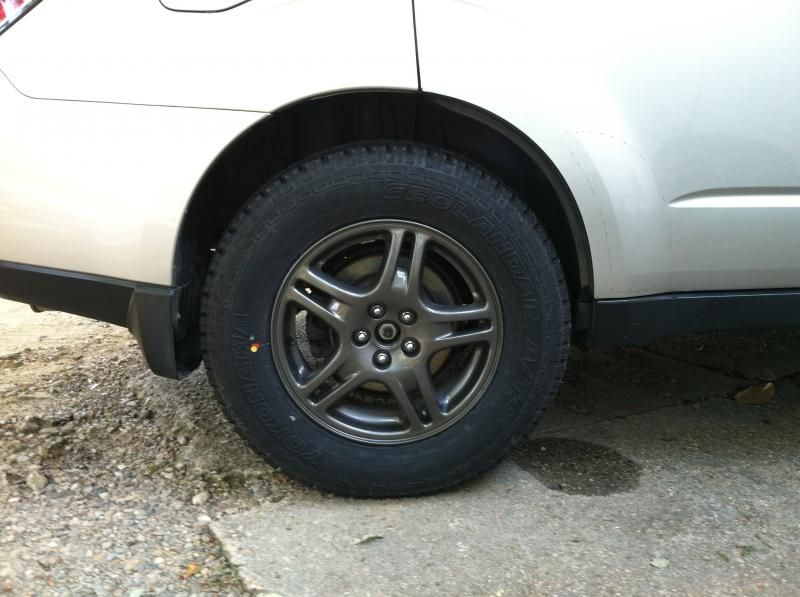 Rear clearance is kinda tight, about 1/4 inch at the front wheel well plastic guard. This is something a heat gun and a hammer can mitigate.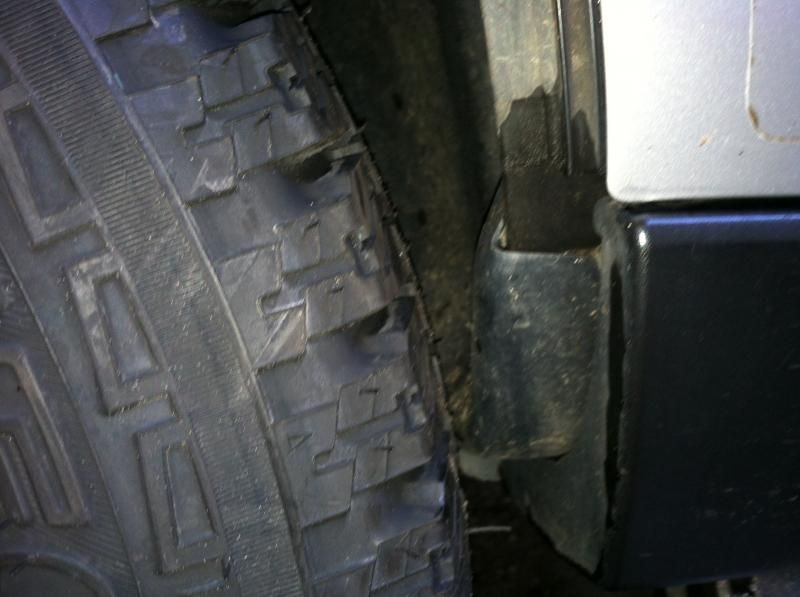 Final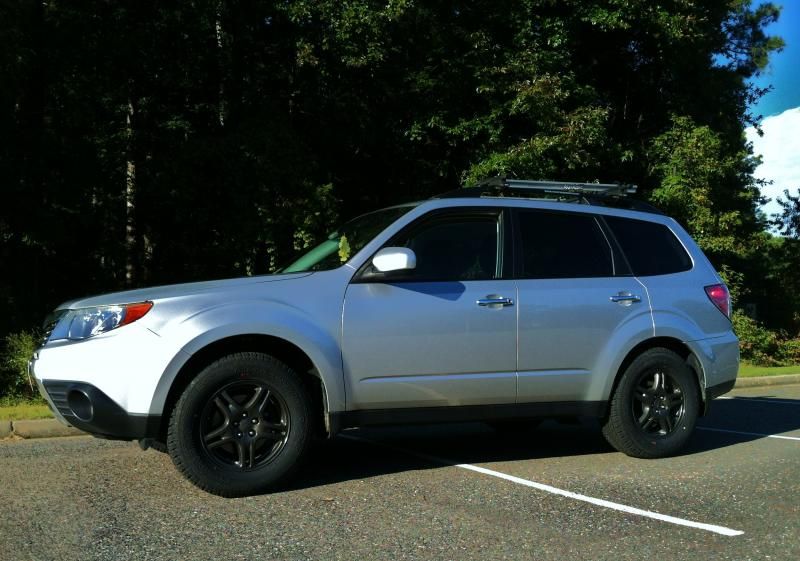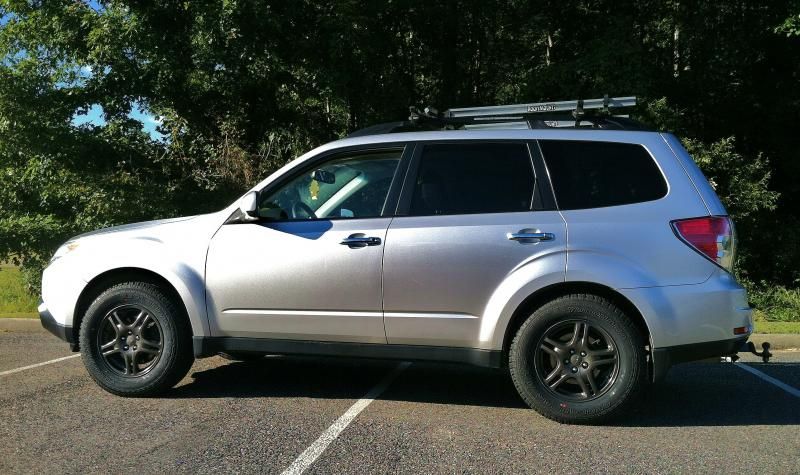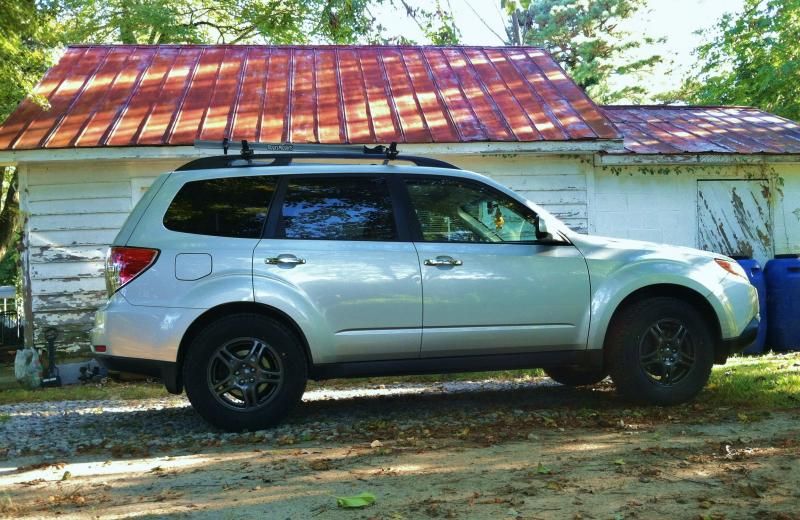 Oh and just for reference. These are my weights. Note these OEM tires have 92K miles on them. I said it right....92 thousands freakin miles on them. Say what you want about these OEM tires. Ive never seen a tire get that many miles and be as dependable as the "geo-squeelers" If I was going OEM I'd spring for another set of these. I know they arent high performance, but Ive never had an issue with them.
OEM Geolander HT95 worn down on stock 17" wheels at 45.4 lbs
New 225/70/16 Geolander ATS on WRX wheels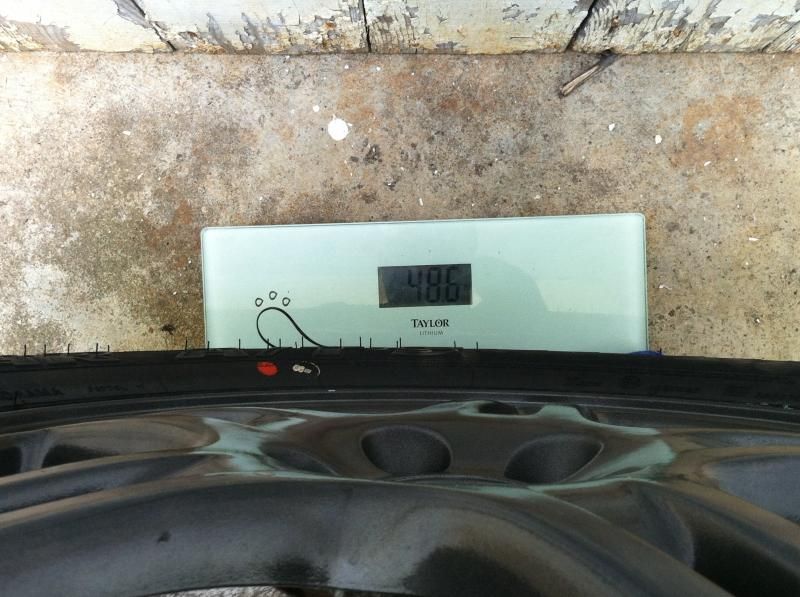 92K on OEM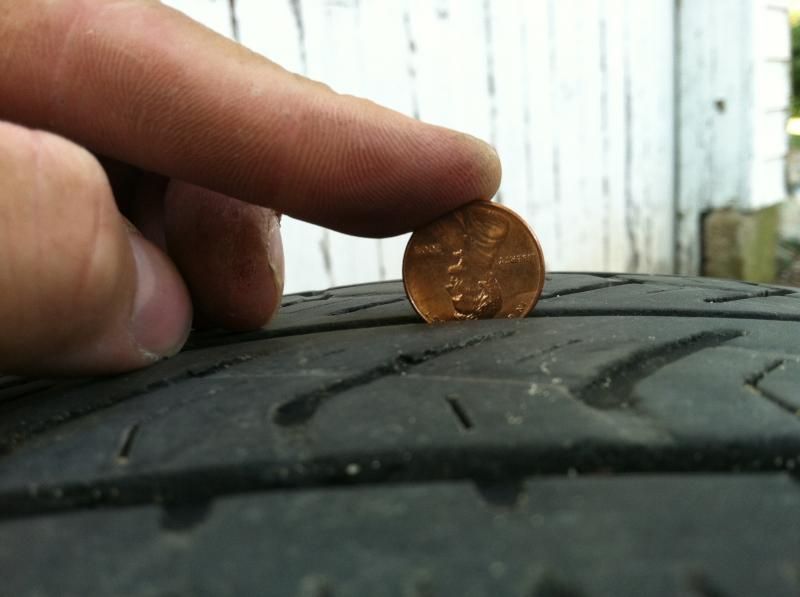 Thanks for looking. Ask me any questions if you have any. Im very happy with the way they look and the ride. It is a little softer. Im sure its because of going from the old 17s to the new 16s with AT tires. Im totally OK with it. My forester isnt a street racer and I definitely wanted more off road grip. These tires have great reviews and Im completely confident they will handle the forest roads and beach excursions perfectly. I dont notice a huge difference in acceleration. Like I said, I dont peel out or race anyone. They might be a little slower on an on ramp but not much really. MPG might suffer a little but I dont have many miles to determine that yet. I'll report back later with some findings.
Take care guys!