It's probably too late for this info, but... it's good info for this title.
TWR had a BBK that fits under the 16's. TWR went out of business and left a handful of owners without replacement rotors. Ken (WRXBrakes in NASIOC) is working on being the source for replacements. If you post a WTB in NASIOC, you will probably get a deal on a set from an owner that doesn't want to deal with replacing the rotors of the two piece type. Ken is still working on the details, but expect to get it resolved soon.
Here are a couple of pix of it installed in the 01RS oem wheel.
Lots of room by the spokes.
About 1/8" to the inside of the 16" wheel. No wheel weights in this area.
Rotor to caliper inside clearance.
Rotor to caliper outside clearance.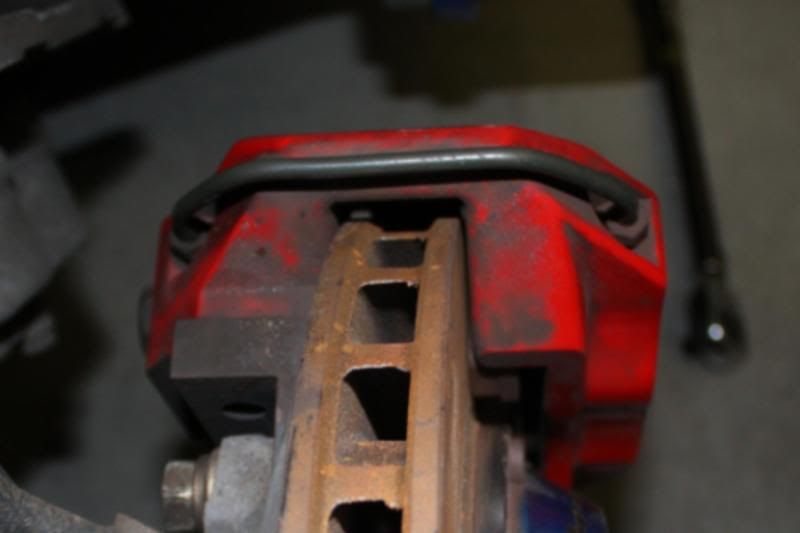 The dust shield needs to be bumped in and the corners of the caliper bracket needs to be rounded to clear the dust shield or trim the dust shield. Extra washer on the bolts are needed as well.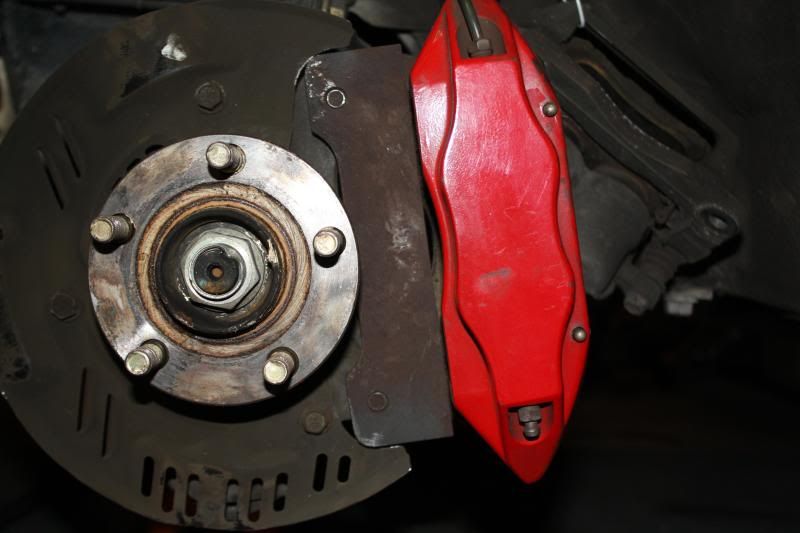 [/QUOTE]
Here is the latest link for status.
TWR rotors? - Page 4 - NASIOC