Discussion Starter
·
#1
·
So for a while I've been having issues with oil over the outside of the Y pipe and around the DBW throttle servo. Today after looking over the way the PCV system works on the DBW models, I decided to pull the throttle body off to see if maybe it was related. Well this is what I found: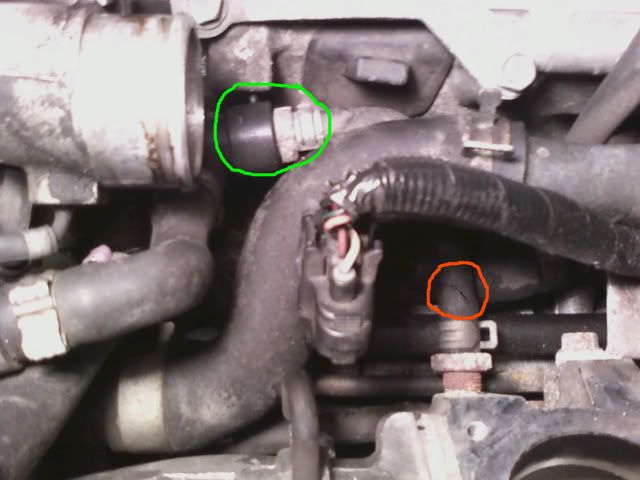 Green is the PCV threaded into the crankcase vent assembly, red is the tear in the hose that goes from the pcv to the fitting in the intake manifold.
Basically the intake manifold has been open to the air for however long I've been having this oil issue, which is probably a good 30k+ miles. Also for this whole time I've had an issue with power drops and hesistation, but nothing really major, and it has still been idling decently (somehow, I'd imagine a vac leak like this would make it stumble!). Can't wait to get this fixed and see how the XT SHOULD be driving! Also this likely explains why the car has been running so rich and getting fuel dilution in my oil. Could also explain the above average amounts of oil in my intake tract more recently (i think the tear recently got much bigger, as the issues have really gotten much worse in the past few thousand miles).
So if you have a decent amount of mileage, I'd recommend checking all the rubber hoses and such around the engine bay!