Discussion Starter
·
#1
·
There is a serious and meticulous skill to getting a Subaru completely covered in filth.
I am quite competent.
My resume includes many previous accolades, this is one of my most prized:
However, I am a bit out of practice.
Heard of a "legal" offroad area about 15min from my house, so off I went to check it out. No signs anywhere, area had obviously been used extensively.
The first field was just rutted and bone dry. No fun.
Just across the little residential street was a nice big mud pit.
Now that's what I'm talking about! So, set about giving the Forester a good bath.
Ah, she was beautiful. Not too deep to where i'd get stuck.
Slick enough you could throw the mud up high. Hog heaven.

Got the roof and front end well done, was almost satisfied with the right side.
I stop and hop out to check the car and my progress, greeted with a loud HISS from both left tires.
:yell:
Got off the dirt to the pavement asap.
The front tire was completely flat within 4 minutes: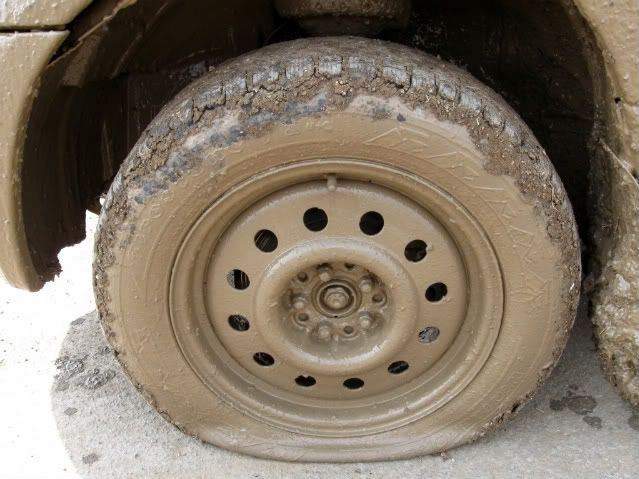 The rear, while a little slower, was flat within 5 minutes: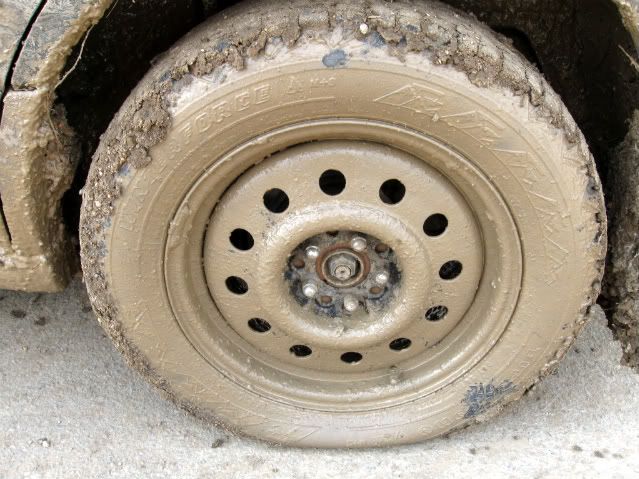 I was disappointed, my painting was not complete!
You can still see plenty of green.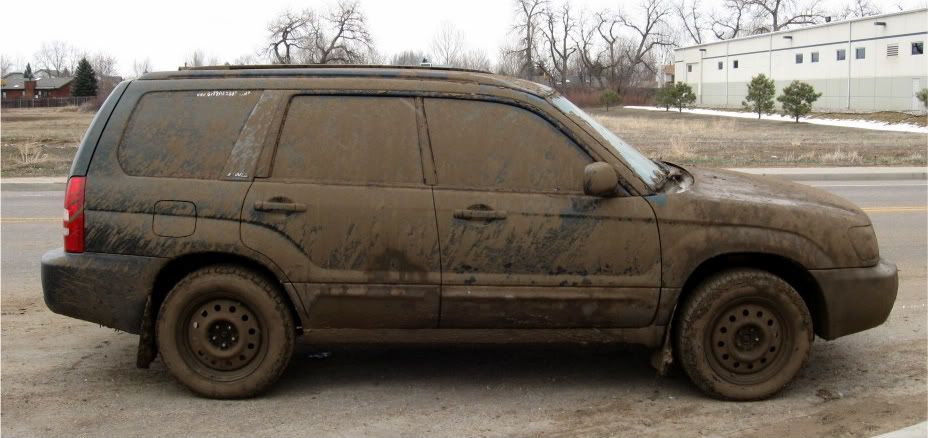 Both Dash and I had, for the first time, been conquired by a mud pit.
So I, with my tail between my legs, was able to snatch a ride back to the house for the Suburban.
Pulled the tires real quick, Firestone will have the replacements in and mounted tomorrow.
Just need to find a ride back to the Forester.
Dash, well, he has to sit humiliated for the next 24 hours.
Unable to move, with the offending mud pit in sight;
I can't imagine the shame and frustration.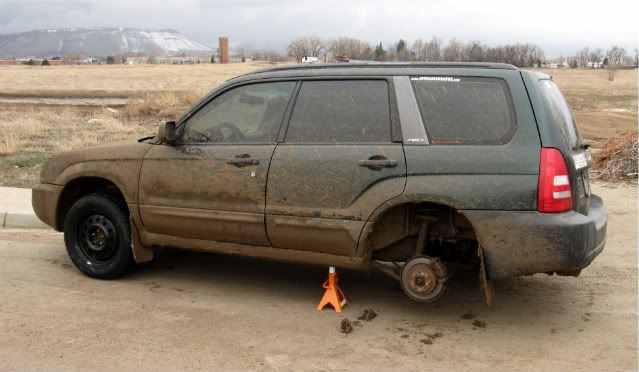 The only good thing that came of this? Sticker love.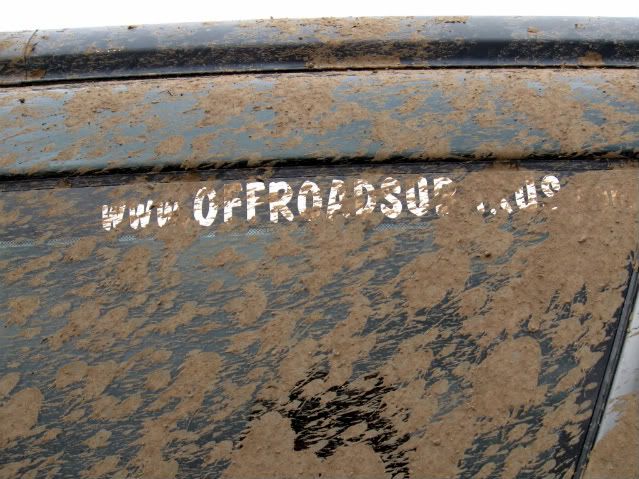 On an ending note, was just told by people that told me of the place that I should avoid the mud pit.
The field with the ruts is owned by the city.
The field with the mudpit is owned by some crazy old fart that likes to leave tire shredding garbage everywhere.
Keep in mind there were no "private property," "no trespassing," or any signs anywhere.
Thanks guys for the warning... :chair:
​