Discussion Starter
·
#1
·
A couple of weeks ago I started getting weird slight on off acceleration when cruising around town in 30mph sections.
It was quite subtle but definitely noticeable, apart from that the car drove fine.
So.. hooked up romraider and get these weird oscillations from the front lambda sensors.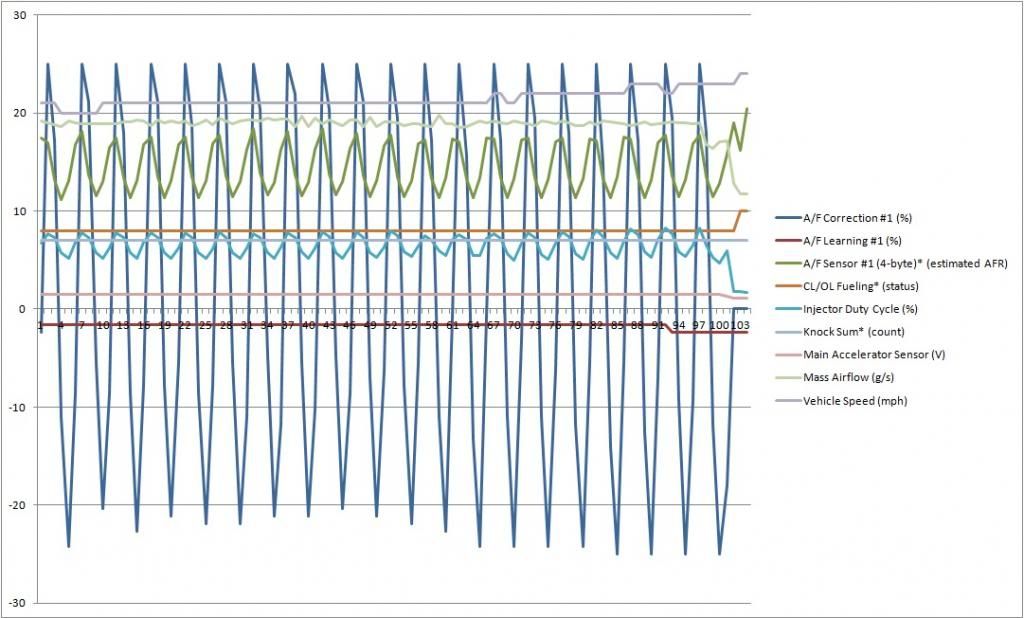 Anyhow, I reckon it is the front O2 on its way out and reacting slowly (maybe too coated with gunk) which is causing the ECU to over and then under correct.
Looked on FAST for the O2 sensor and got
22641AA450 which seems to be an FSTI only part with no ITCA alternative on my version of FAST.
Phoned up Subaru parts and their version of FAST is recommending an alternative part 22641AA211 which is much easier to source as it is the 2.5STI sensor from the states.
£299 from Subaru parts but a quick search on scoobynet (and this forum)
Lambda for 06 hawk sti - ScoobyNet
http://www.subaruforester.org/vbulletin/f75/fsti-front-lambda-sensor-help-75474/index3.html
shows you can get the identical part by looking for the DENSO part number.
Just ordered it from here:
Subaru Forester, Impreza Lambda / Oxygen Sensor | World Car Parts > Store
they had it in stock and I should get it Weds, so I'll update if this fits and fixes it.
Al