2013 Forester XT Touring
Mods:
Interior
Ortiz brothers gauge pod
Defi White Racer boost gauge
AEM UEGO A/F gauge
Busted Finger logging cable
Subaru Paddle Shifters
Motor
Cobb Accessport pro-tuned by Turbotek Ray
VF52 Turbo
Grimmspeed EBCS
DW65C fuel pump
Cobb catted downpipe
Bulletproofed TMIC
OEM and SPT heat shield
Megan Racing cat back
Suspension and Wheels
Perrin steering dampener lockdown
SPT Front Strut bar
STI top hats
Bilstein B6 shocks and struts
Pedders Sport lowering springs
Whiteline 20MM adjustable rear sway bar
Whiteline rear sway bar mount braces
Kartboy rear end links
Work Emotion XD9 18x8 +45
Continental DW 245/45 18 tires
Exterior
Rokblockz short mud flaps
Re-wired DRL's to fog lights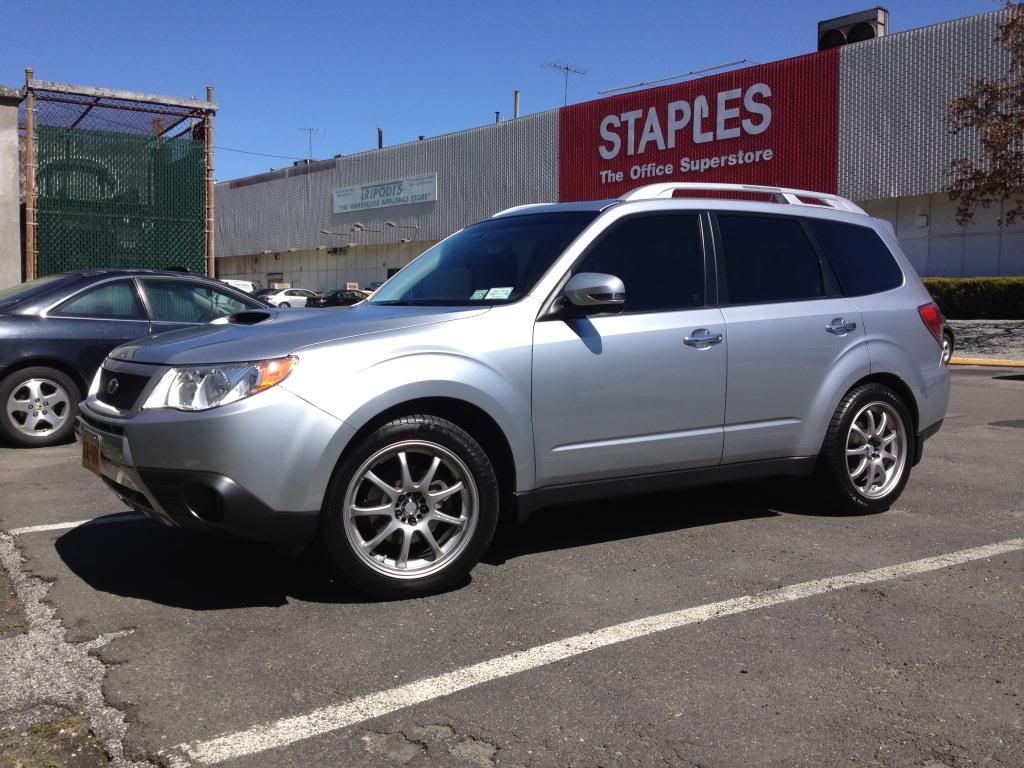 I've been around here for awhile. I first bought an SG XT 5 spd brand new in September '05. I just sold it in late 2013 and it was running better than ever after many years of upgrades including a vf43 setup. After I had my second kid, I realized the SG's back seat was not gonna work any more. Not wanting to jump into the newer SJ's and the unknown of the CVT, I decided to get my hands on a low mileage SH. Luckily, one of my good friends had ordered one with all the goodies less than a year ago and wanted to get into a wrangler. So Halloween weekend I bought his 2013 touring loaded with all the goodies including NAV, sunroof, sport grill, remote starter, tow hitch, everything with only 10K on it.
I've done some work already to tighten it up. Future plans include paddle shifters and then it will be on to power upgrades maybe later this year or next.
Here she is the day I picked her up: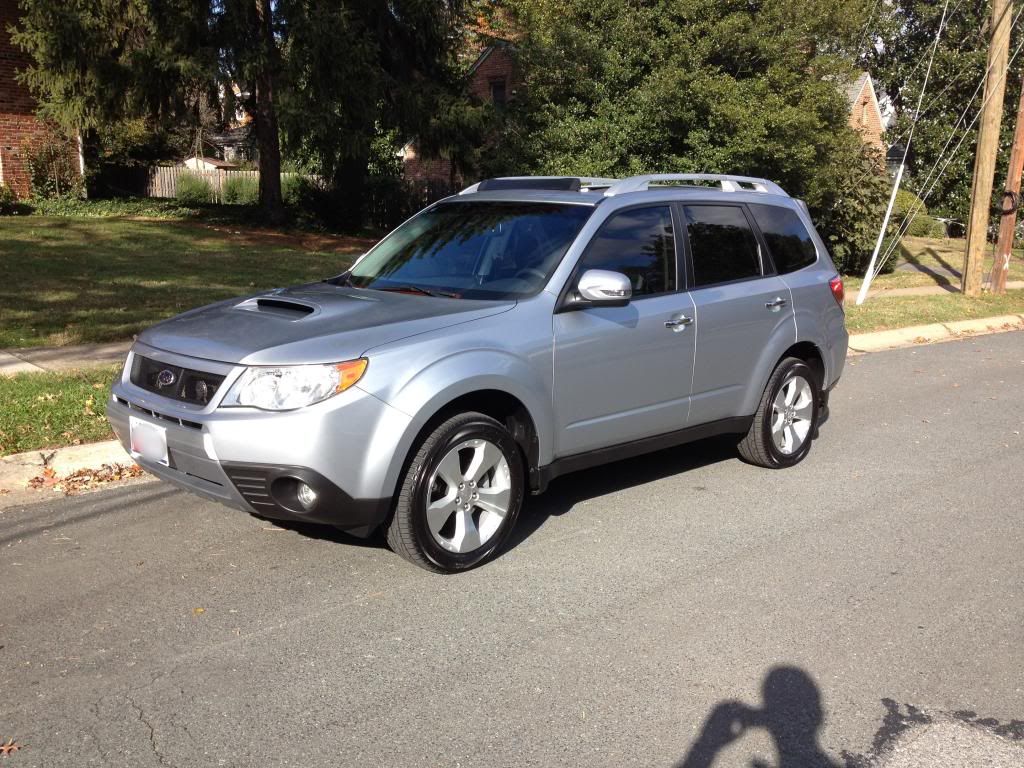 The SH felt like a boat compared to the SG, so I decided to focus on the suspension first. I quickly learned the SH options were not as great as the SG. I fitted an SPT front strut tower bar, cheap and easy. When it came to lowering, the options were very few. Long story short, I decided to purchase some lowering springs from an Australian company called Pedders. More on that here:
http://www.subaruforester.org/vbulletin/f70/sh-specific-pedders-lowering-springs-304737/
At the same time I also decided to install a whiteline 20mm adjustable sway bar, whiteline sway bar mount braces and kartboy endlinks.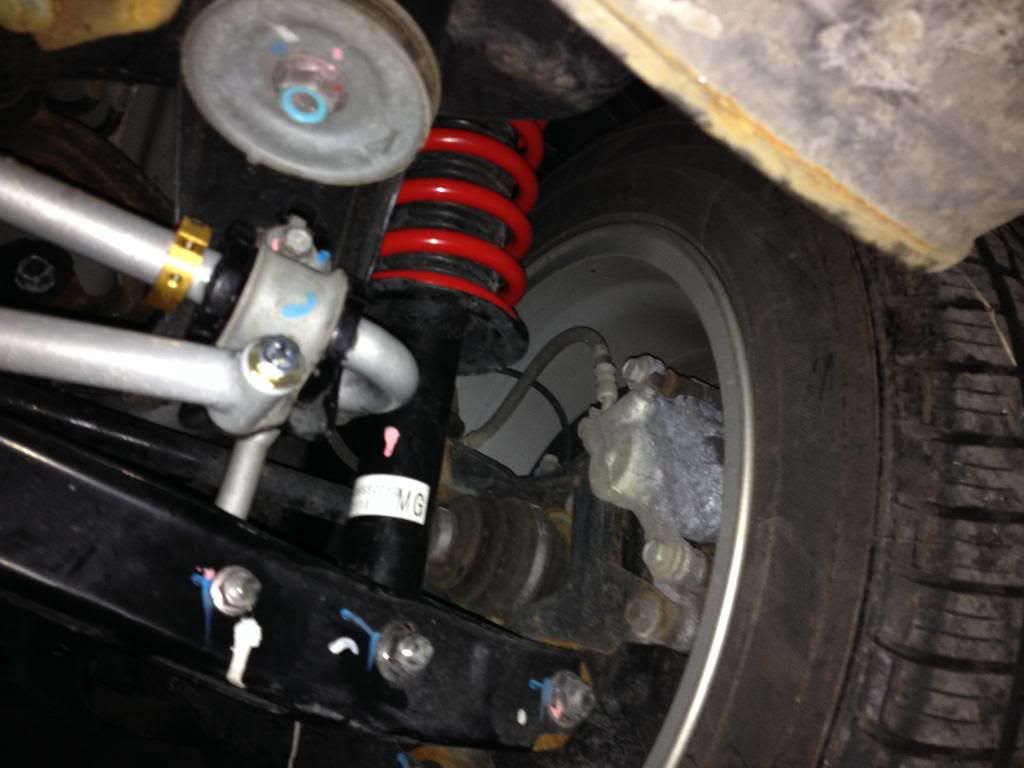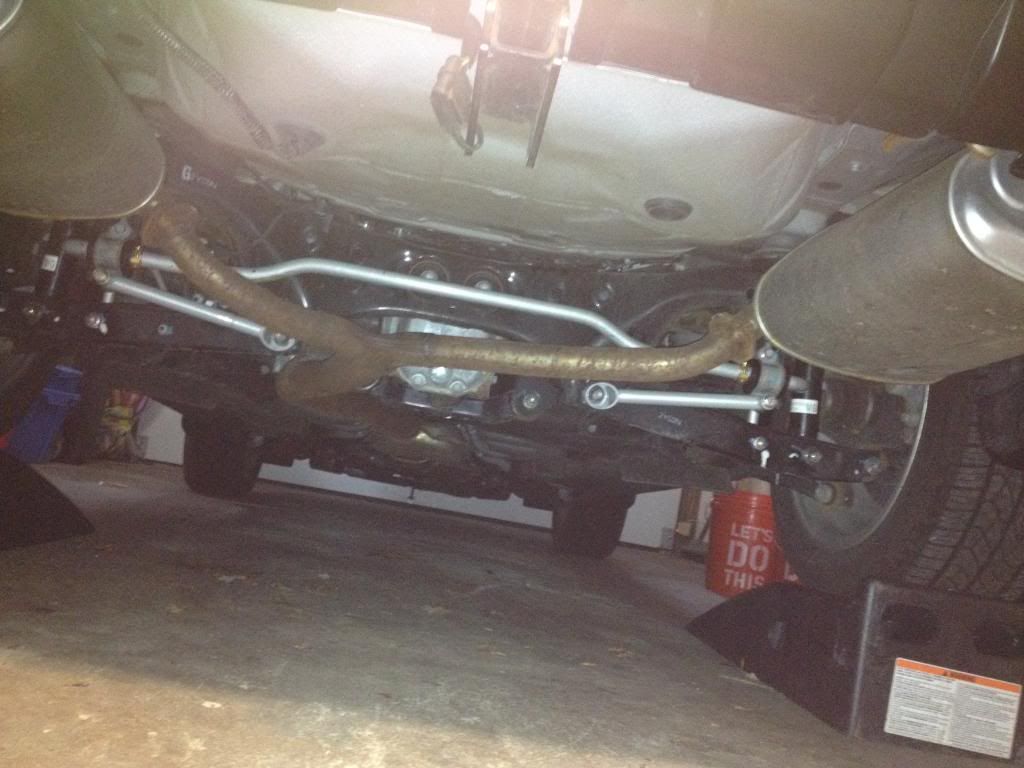 Stock suspension: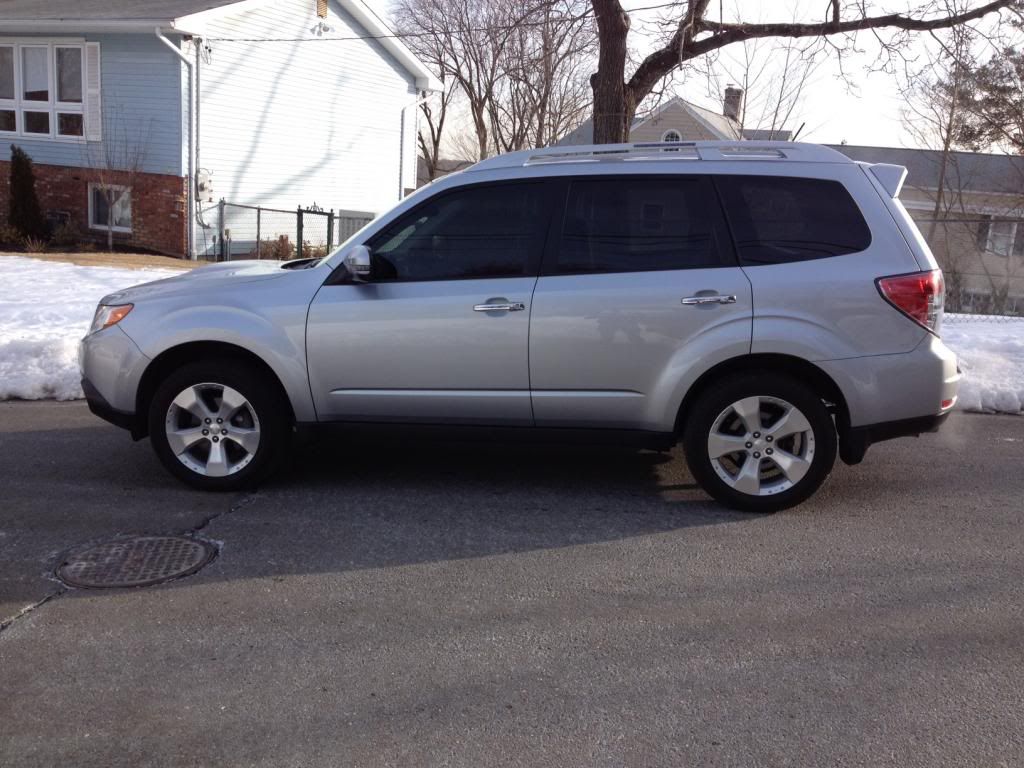 Pedders:
While I had been doing my suspension research, I had been keeping an eye out for rims that would fit my needs. Just as I was about to pull the trigger on some new Rotas, a used but basically mint set of silver Work Emotion XD9's popped up for sale locally. I snagged them and have been sitting on them waiting for this brutal winter to go away. Just had them installed with Continental DW's and new TPMS sensors this weekend.