Discussion Starter
•
#1
•
Hiya Everyone
My Poor 2002 Forester X (with a Swapped 2005 WRX EJ20T) had a little bit of crash with a Kangaroo.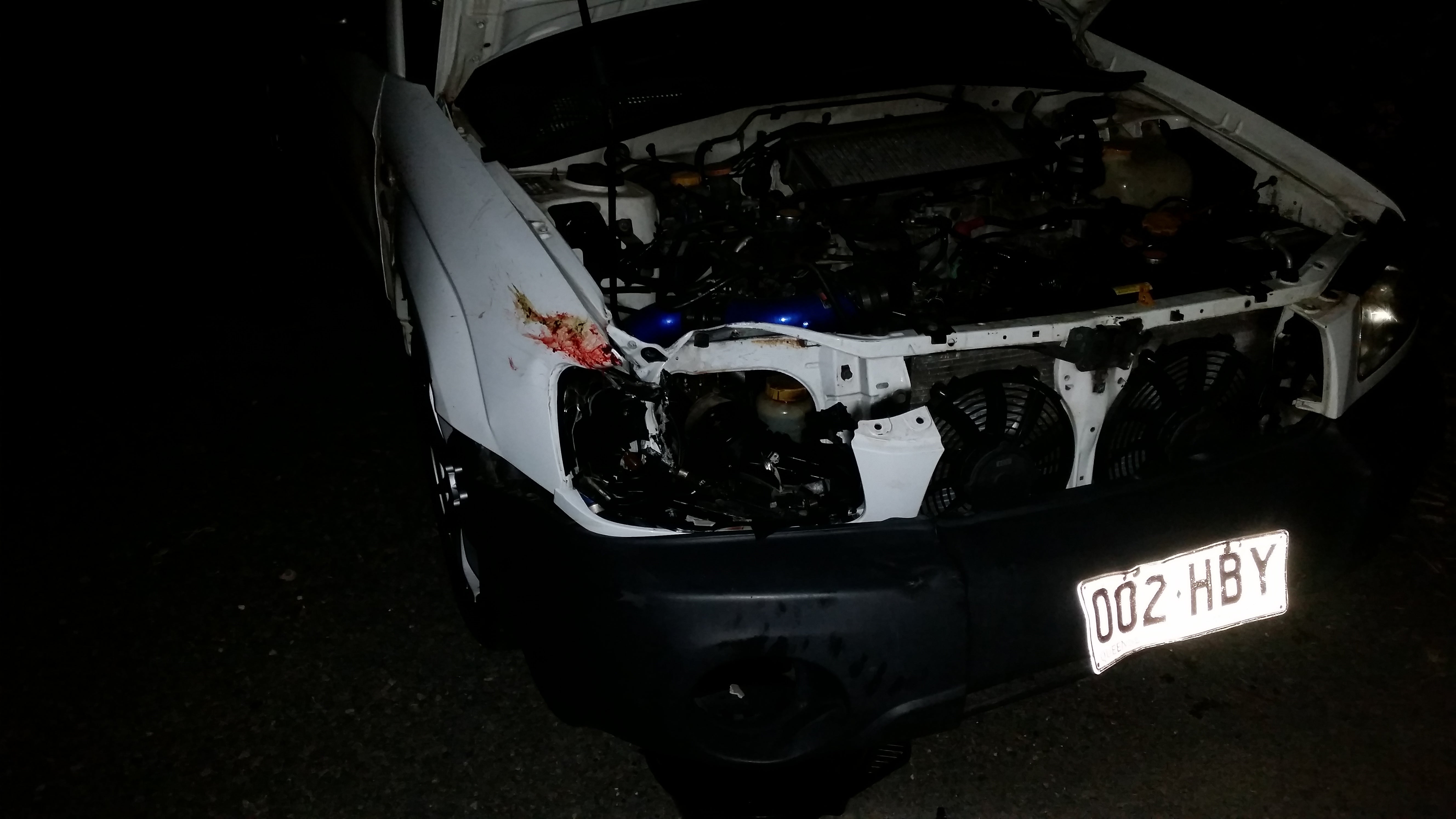 So the accident created a lot of damage, among the visual damage, the Power steering was stuffed, coolant was leaking from the damaged radiator, the AC condenser was bent and leaking, the drivers door was crushed in from the head of the Roo and the bonnet was beyond just buffing it out.
So this means no more car
After the faithful Foz had done her job for many years I think its time for a new project.
Meet my new 2004 XT Auto 😆😁
So in the area I live there is many many many offroad trails, beaches and places to go adventuring to.
The plan is to build her into a capable soft roader which can get to most places so called "real" 4x4's can go.
That means a number of mods need to be done:
-Lift Blocks
-Bigger Tires
-Bash plates
-Tow Bar
-Driving lights
-Aux/ Work lights Lights
-UHF Radio
-Diff Breathers
-Roof Basket
Ill probably come up with more on the way 🤣
Let the building begin!