2008 Forester XT LTD 5MT 5 Speed
Hey everyone,
Up for sale is a OEM blank key and fob. I purchased it new on amazon only to find out the the chipset is different than what would work on my 2011 Touring.
As I have come to learn there is two fob chipset's; G and H. This one is an H. So I bought this key and it didn't work, so I bought a used/broken (what I believed to be G chip) key on eBay for $11 then swapped the fob guts over.
I'm sure someone can figure out which years have which which chipset to determine whether this will work for you. Alternatively, the 2 dealers I called had no idea what I was talking about. According the part number it will only "fit" Legacy's and Outbacks.
Hopefully all that makes sense. For sale is a brand new key and fob!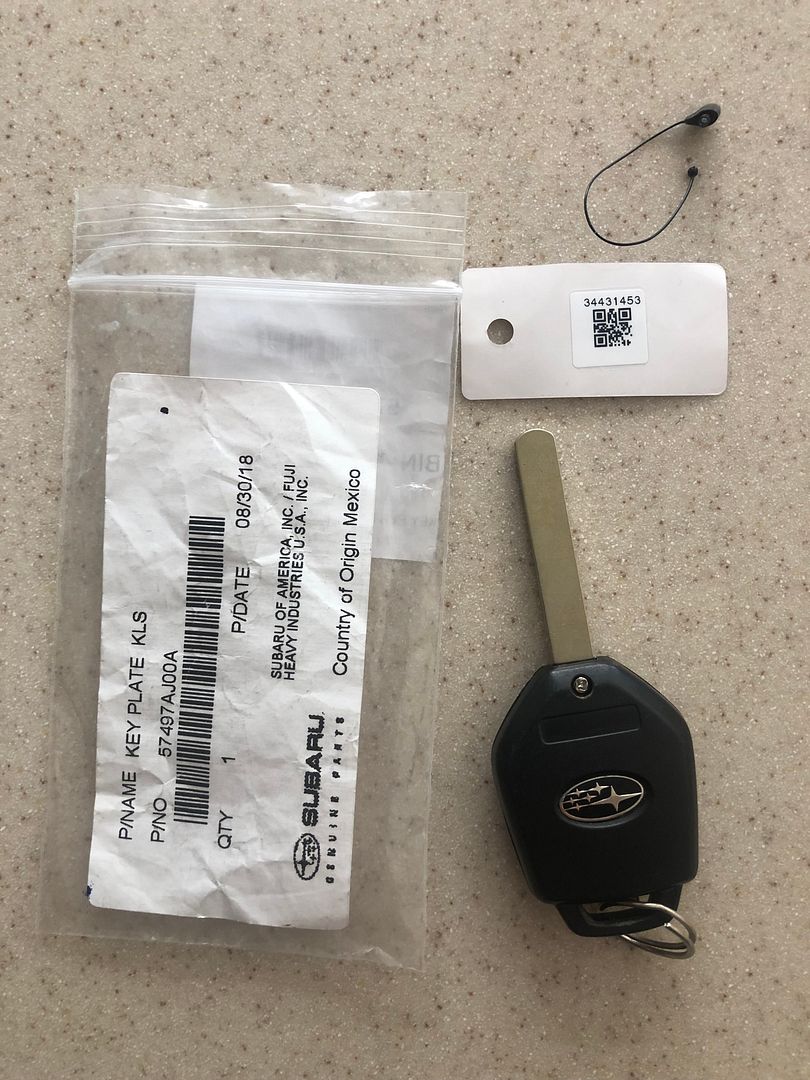 $60 shipped
Thanks,
Kevin