2007 Forester Columbia Edition
Thought I'd finally throw everything into its own thread for now.
I bought this car used in 2011 as the second owner, over the protests of my parents who wanted to put me in the more SUV-like 2009+ Foresters (of which we currently have 2). I picked this one at a dealership that had 3 Foresters, the other two of which were green which I loved the colour of, but this one had the easiest/lightest clutch feel (I learned on a 2003/2008 Honda Accord).
Due to its age, my parents have been nagging me constantly to replace this car, and it probably will be soon, but I'll do my best to cherish my remaining time with it and do whatever I can to keep it on the road. All the preventative maintenance/repairs costs have been reasonable so far. Unfortunately, I never had it rustproofed so that will be the eventual demise of it.
Keeping it as a second car is not feasible as I live in a condo in a downtown area and wouldn't shell out for a 2nd parking spot. My car is in a semi-retired status due to my lifestyle - I live downtown and bike to work, so this is a weekend/leisure car for me to visit parents in the suburbs... pure highway usage maybe 2-3 weekends per month which I imagine leads to the least wear and tear on a car (e.g. no stop-n-go, no excessive idling). I think my main issue is I don't get oil changes done often enough, since I'm putting less than 6,000 kms on it annually (currently at 193,000 km)
Previous fixes applied from subaruforester.org:
Adjust A/C compressor clutch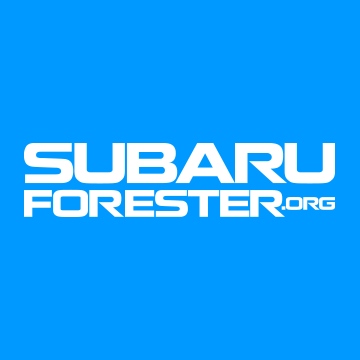 What ever you do, buy good bolts. The grade 8.8 from HD or Lowes won't do it. Search for grade 10.9. They have them too, but are a little more difficult to find. This comment should be bumped up to the top. Here is what my True Value Crap bolts looked like as I attempted to remove my AC...
www.subaruforester.org
Other Work Done
Head Gasket by Subaru dealer before I bought it
Alternator (2014)
Clutch (2016)
Current list of issues:
P0457 check engine light (EVAP leak) - since 2014? blocks cruise control and makes it hard to pass emissions test (emissions test no longer exists in Ontario as of Apr 2019) - have been avoiding this by resetting ECU and keeping the tank filled up to the max every 30-50km or so.
Rear wiper motor dead - 2019 Winter
Rear handle sticks in 'open' position, need to manually push it back into closed after opening hatch
Loud shriek occasionally at 80-85 km/h, apparently from whistling on my exhaust - 2019 Summer
Rusting exhaust (generally loud), was welded twice in the past so would need a full replacement - since mid decade
Rear quarter body panel rusting, as is the fuel tank area
Lots of surface corrosion in general, underneath, long-term concerns re brake lines, fuel lines, gas tank, esp fuel filler neck
Front right axle leaking slightly - noticed in 2019 (leaking more than slightly now)
Power steering fluid also leaking (slowed significantly after using some power steering stop leak fluid, TBD) - late 2019
Leather around shifter falling apart - 2018 - need to figure out if there is a cost-effective replacement leather boot, otherwise may leave as-is
Planned fixes:
-Replace bushing on swaybar (mechanic)
-Replace axle, boot seal is leaking (mechanic)
-Transmission bolt leak (mechanic)
-Power steering hose replacement (mechanic)
-Suspected rust on rear wiper motor mechanism (Summertime Sunday job for me)
I've had to do this job on all of my subarus at some point starting with my wife's 98 impreza, my 2002 impreza and now the 2007 outback I figured I would do a little write up the third time first take off the rear gate panels start with the pillars then do the bottom panel of the gate...

www.subaruoutback.org
-Suspected rust on rear hatch latch mechanism (Summertime Sunday job for me)
Additional posts to come - funtimes pics and current mechanical state