So after looking at all the options available for lowering my new to me SH, I wasn't happy with my options. I didn't like the thought of the WRX springs/struts which were a little too low, the too soft rear rate and possible control arm issues. I like the Swifts, but they just didn't go low enough for me. So I extended my search overseas.
I found a company in Australia called Pedders that makes SH specific lowering springs. A lot of guys in Australia were using them and they lowered the car 40mm, about 1.5" which to me was perfect. I contacted the Pedders USA distributor whom I never heard back from either by phone or email who apparently is not in business anymore. Long story short, I was able to purchase them from the UK distributor here:
http://www.pedders.co.uk/files_subaru_forester
. I think I'm the first one in the states to try these out and so far I'm very happy with my decision.
I had them installed two weeks ago and a loving them so far. I purchased 1/4 inch saggy butt spacers to have just in case, but after looking at pictures online, I decided not install them and don't think I need to. I still have to go back for an alignment, but so far I love them. The ride is still great and it really handles 1000x better than before. Visually it's the perfect drop for me, as low as I would dare go around here. There is no impact harshness at all. I'm very happy so far, was a little worried about the stock struts. But they seem to be fine. If anything the front struts might benefit from being a little stiffer.
Before: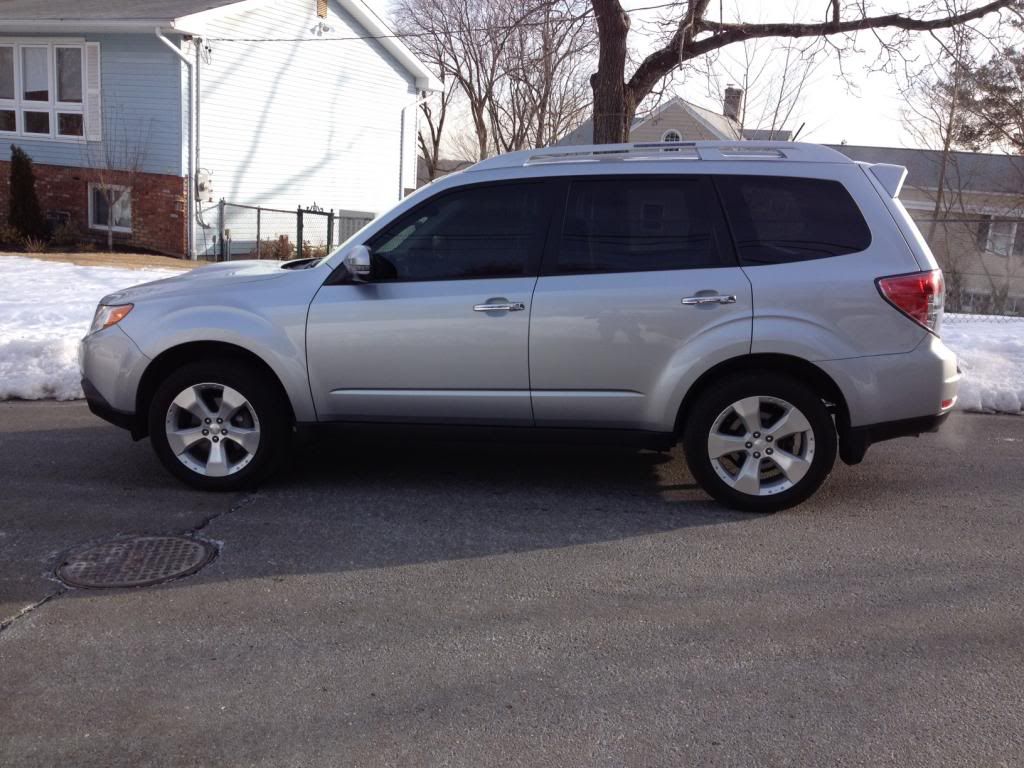 After: