Discussion Starter
·
#1
·
So a local is selling these:
FS: MB Weapons Gunmetal 17x8 - $800 - NASIOC
and I'm wondering if they'd go well with the foz. I've been wanting some wheels I could go 245 with and they got my attention. I love the RKs but I'm thinking that the wheel design and gunmetal might look nice on my forester. Here are a few pictures to play with as well as some with the wheels. What do you guys think?
My foz: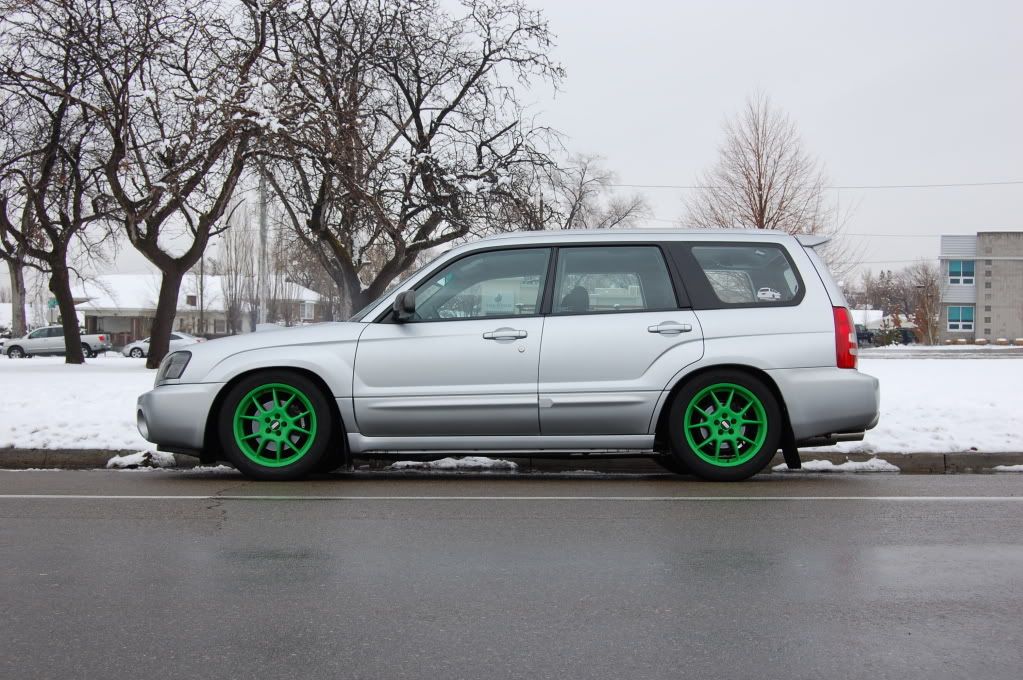 and CraigB's Forester with some:
It's tough finding these wheels with a side shot of the car. If there's anything else you need let me know. Thanks! :biggrin: