Discussion Starter
·
#1
·
With our new 14 Forester, I want to make sure the license plates aren't going to mess up the paint. The rear will probably be ok with some rubber washers, as the plate screws into the plastic grommets that were put in. The front plate screws directly into the bumper, and I'm worried about that scratching up.
Any ideas?
I did find this product: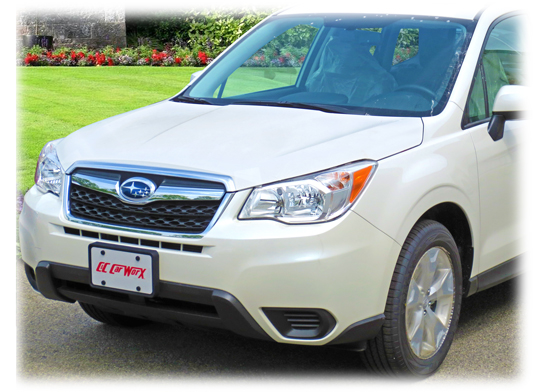 Front License Plate Frame/Bracket Assembly to fit 2014 Subaru Forester 2.5i: Buy it at MyCarWorx.com
Looks like it will help a lot and add a finished look to the front plate.
Any input?