Discussion Starter
•
#1
•
In my never ending quest to cram the widest tires under the Forester's fenders, today I worked on my latest project. I've been slowly moving up with wider wheels, 17x8.5 last year and 17x9 this year with both 245 and 255 rubber (auto-x / track setups). Today's project involved test fitting some even wider rubber on my 17x9's . I picked up a pair of 275/40/17 Kumho V710 tires which a friend was running on his Mustang GT. Its cheapest to test fit a free set of used, burnt up tires than to risk buying a new set for $1k. Since I was only able to score 2 tires I couldn't take a test drive and do anything more than a static test fit.
I had two of them mounted on my wheels as my current V710's are spent and need replacing anyway. My suspension setup includes coilovers with camber plates along with camber bolts front and rear. I'll start by saying there's no way this would fit with an OEM strut body, the lower perch is way too wide. The use of camber bolts allows me to pull the tire away from the strut body which is already thinner on a coilover. The camber plates then allow me to dial negative camber back into the alignment.
Step one, try and mount the tires, see if they even allow the wheel to sit flat on the disc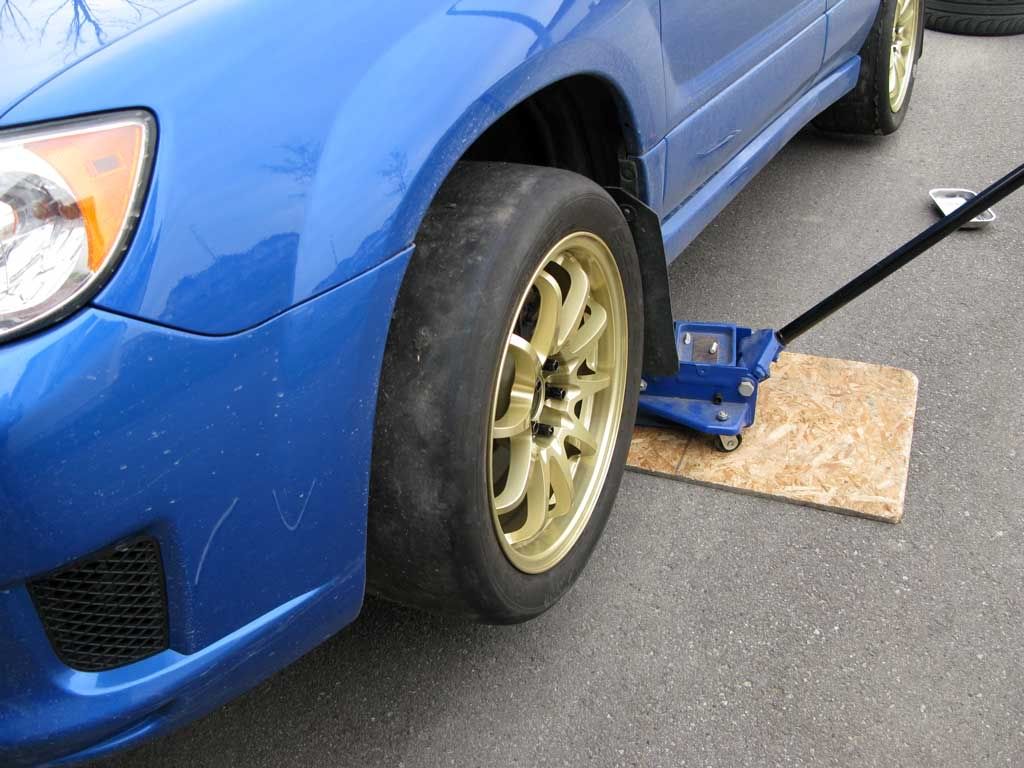 Success ! The tires clear enough that I can properly seat the wheels onto the car, I really wasn't sure how well it would fit.
Step 2, check to see if the front tire can fully turn without rubbing on bodywork. Odds are I won't ever get full lock on an autox course but its good to know if its making contact and to what extent. Looked just fine to me.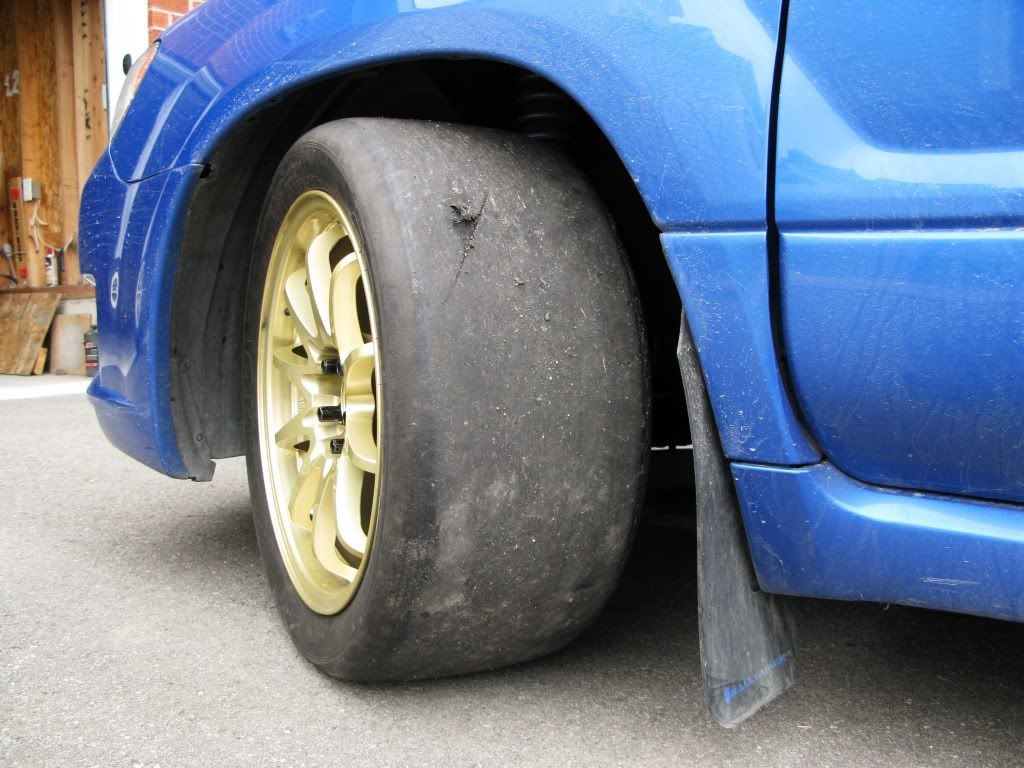 Step 3, verify clearance between the tire and the strut body. Fenders I can roll, rubbing on the strut you can't without adding a spacer which I'd rather not do. Note to self, its always too dark on the inboard side of the tire to get decent pics. I stuffed a trouble light back there to help illuminate the shots for the camera. Even getting underneath the car its hard to tell if its rubbing or not. I needed to use the camera to see if there was any touching. There just isn't the room to get your head behind the tire and from underneath I can't get a good perspective on the collars.
Front: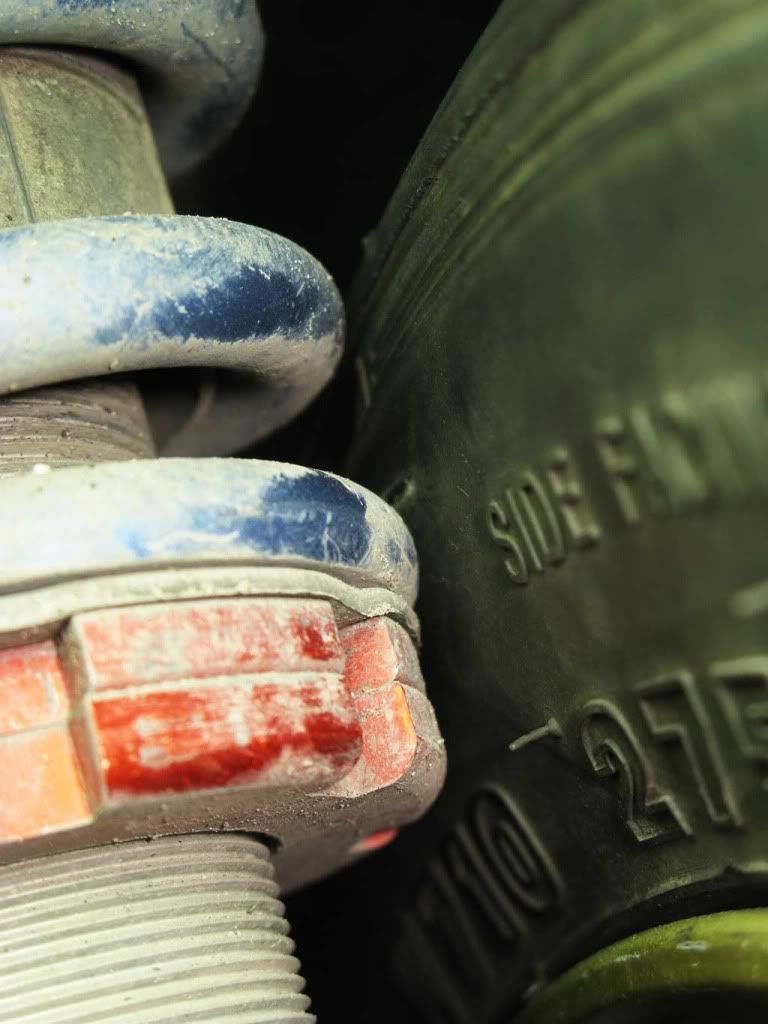 Its hard to tell, I can't be 100% but it looks like it either barely clears , or it barely touches. Those shadows create dark areas I can't see into. Using your fingers to feel the gap doesn't work at all, its way too close to get anythign besides a sheet of paper in there (in hindsight I should have tried a paperclip) Above are the shots from the rear side of the front strut. Below are shots from the front.
The good news is that I document all my suspension settings. I know that I set my camber bolts to full negative. This means I will have the ability to set the camber bolts to full positive which will pull the tire further away from the strut body. Then I'll use my camber plates to return the tire to a negative setting. Looks like this side will work just fine.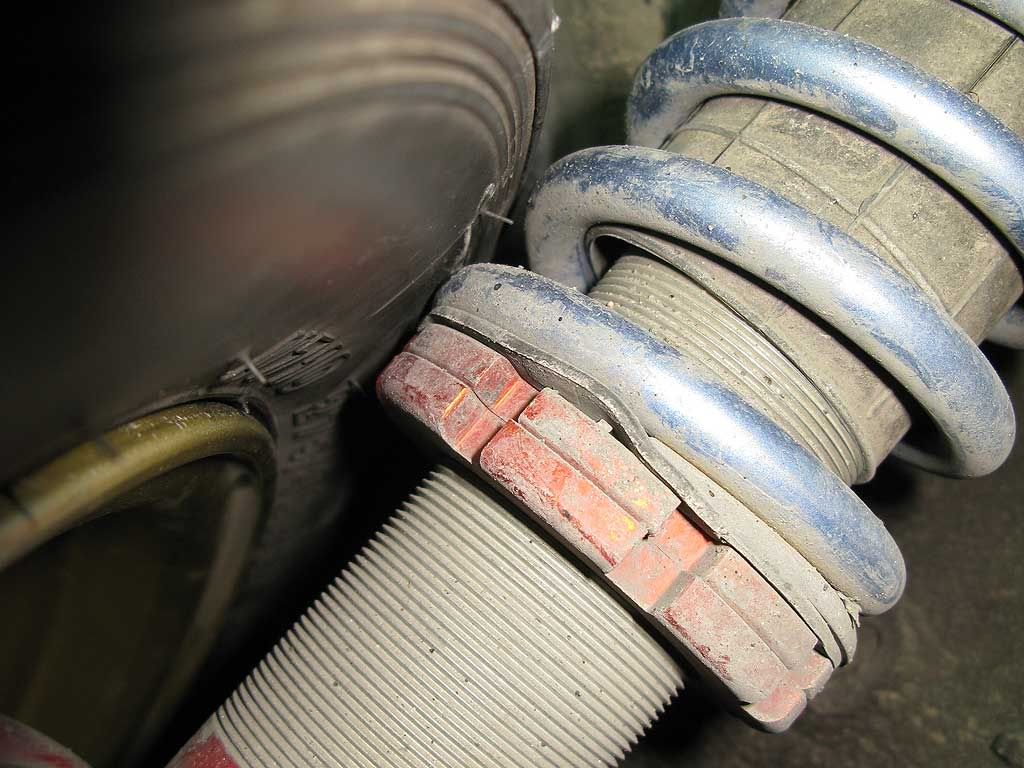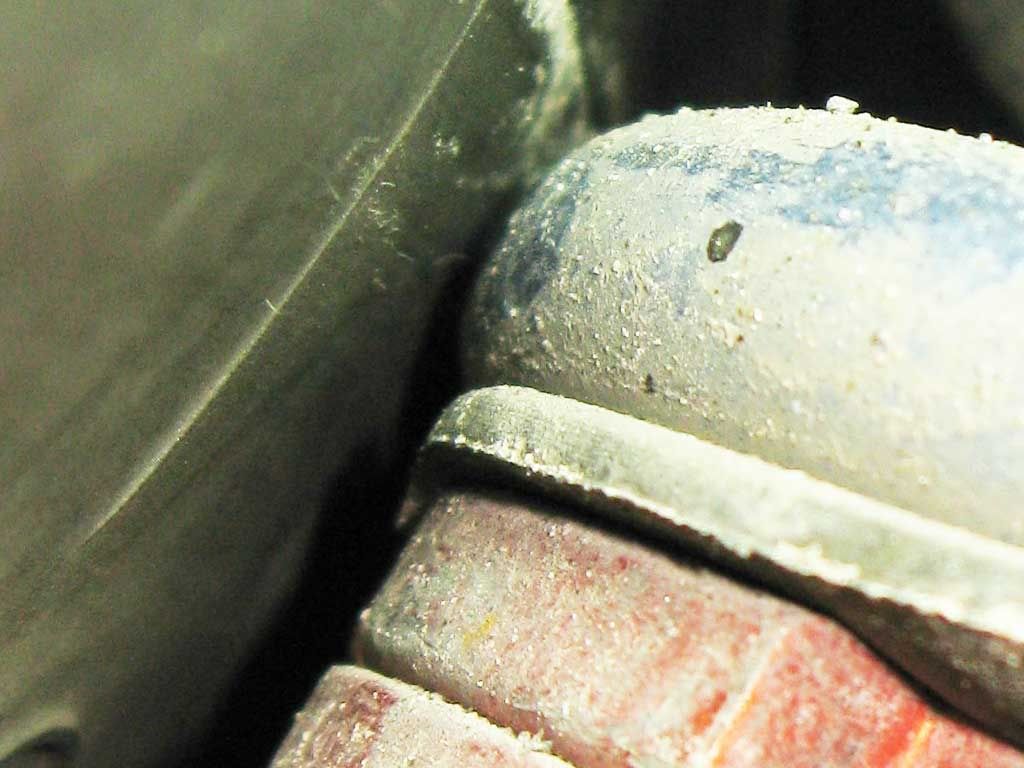 Rear:
Tire clears the strut body no problem, can't tell from this angle if its touching the collar.
The view from above, there's a gap and plenty of it. Looks like this will work back here as well.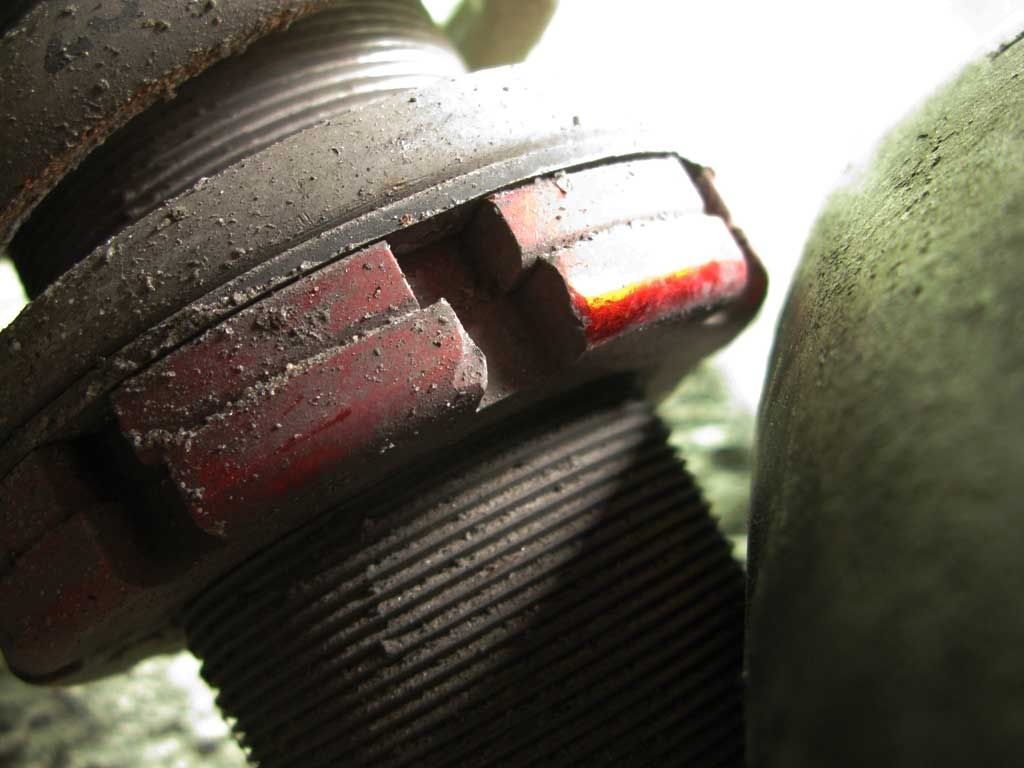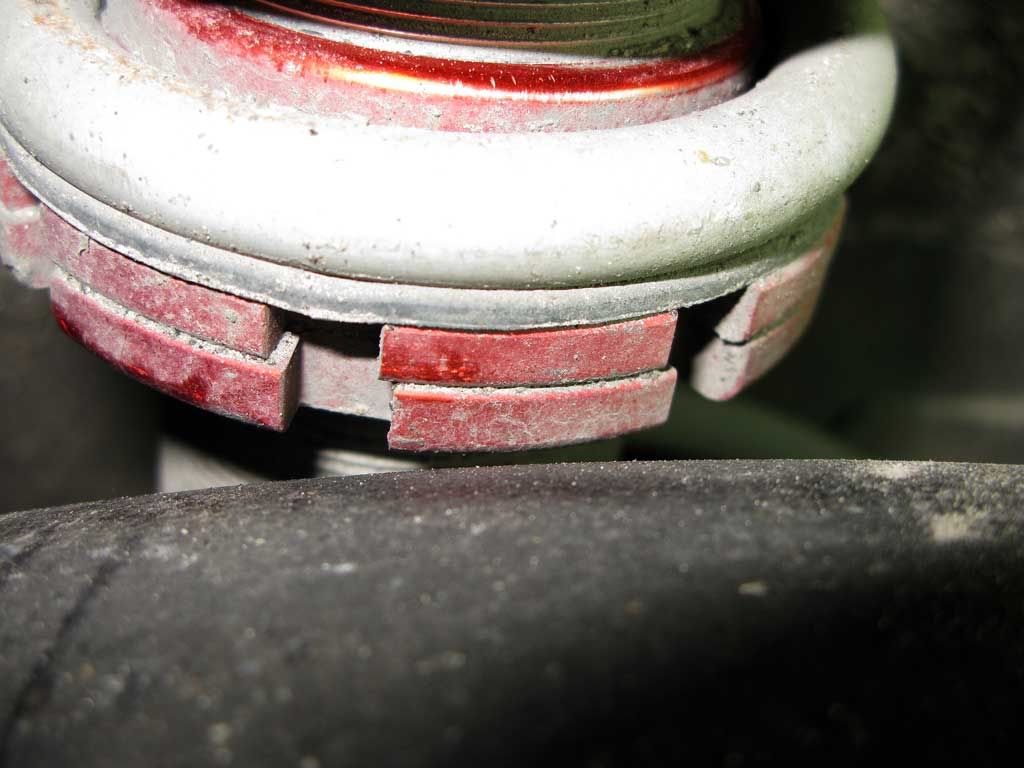 Side views, yes the tires now protrude far out.
Front tire: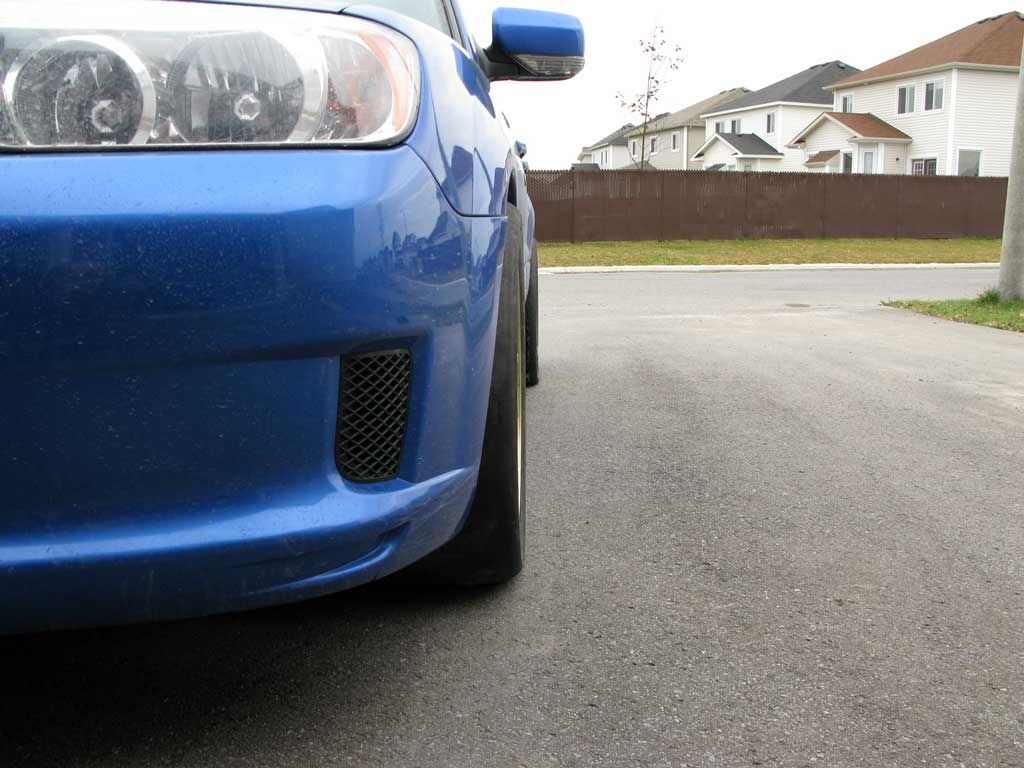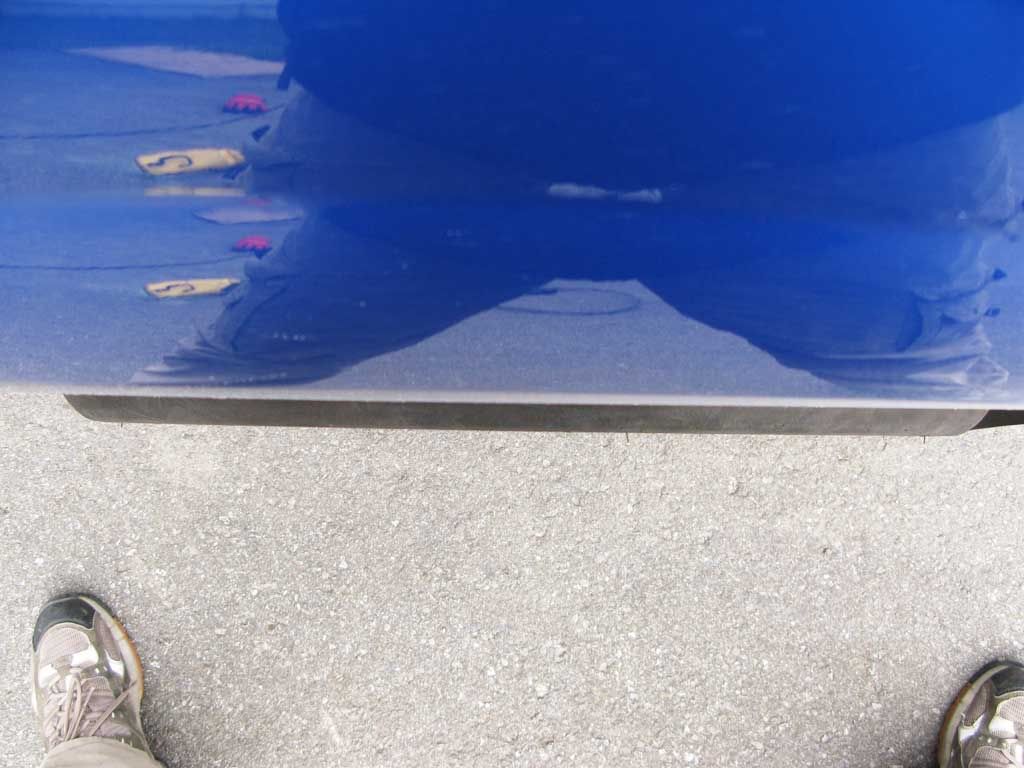 Compared to the 245 RE01R's on the passenger side, you can really see how much a 275 sticks out.
Rear tire: I had some rubbing on the rear fender with the both the 245's and the 255's this summer. On the street its fine but on the track with hard cornering its making contact with the fender. Looks like I'm going to have to roll the fenders comes next spring but if it allow me to run a set of 275's then so much the better.
245/45/17 RE01R compared to 275/40/17 V710. You can really see a difference in width. The V710 is as wide as the mud flaps.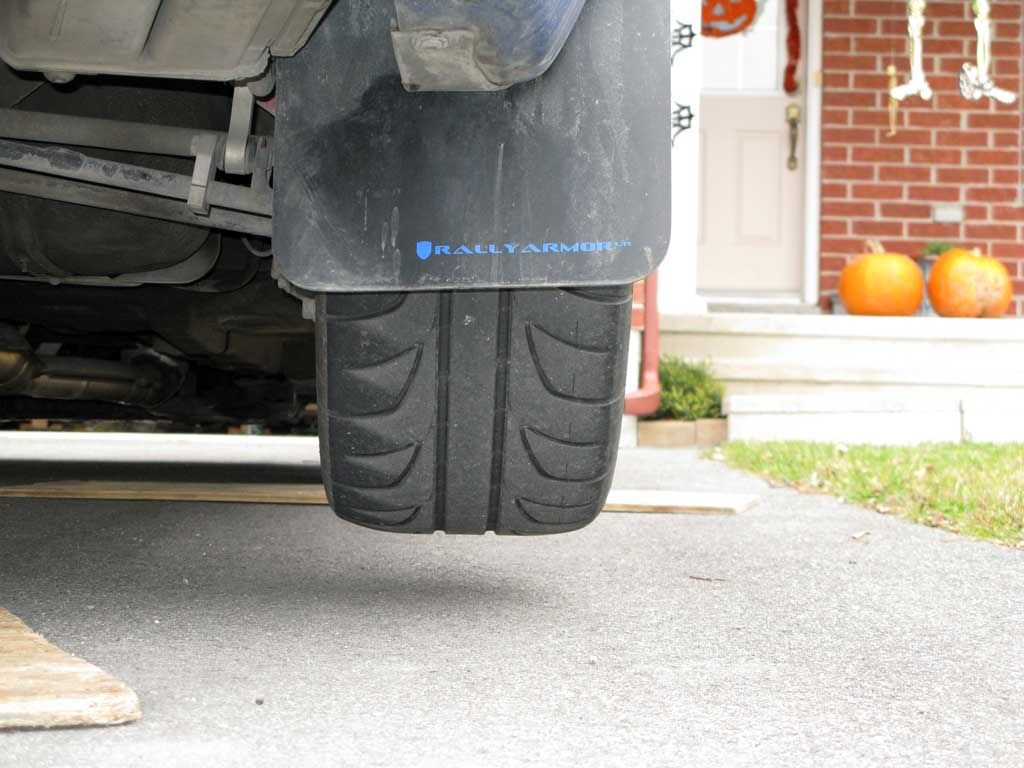 Conclusion: It appears with some camber adjustment and a little fender rolling in the rear I should be able to safely run a set of 275/40/17's next year without resorting to a crazy low offset or swapping to 5x114.3 hubs which is an expensive project in itself. While my track tires still have lots of rubber on them, the autox set is finished and I'll need a new set for next summer. At the moment I am undecided between buying V710's or the new Toyo R888 SG super sticky compound they are releasing next year. I'm going to wait for pricing to see which way I will go.