Discussion Starter
•
#1
•
I did the new member intro, but now that I'm finding time to dig in, I figured I'd start this.
We bought our 2004 FXT in May of this year after finally giving up on the POS Jeep we'd bought to replace our Outback wagon. It took a while for our local dealer to find an FXT, but after a month or so, he did.
Here is how we brought it home, silver nose and all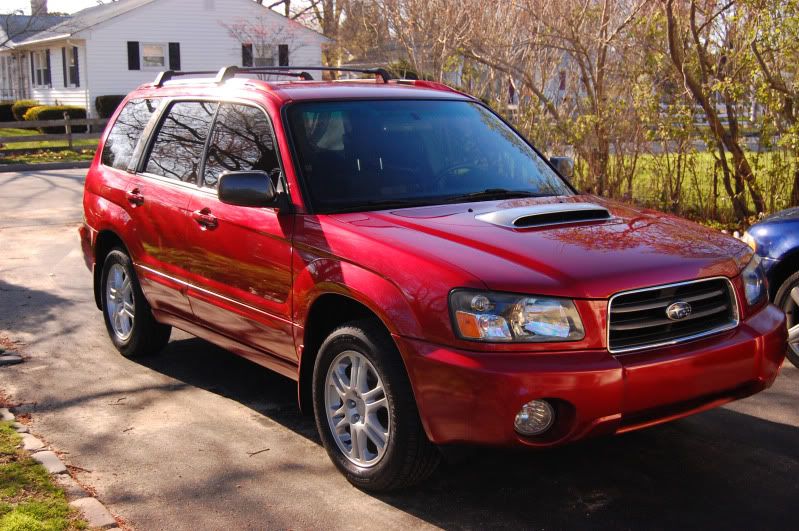 Shortly after we brought it home our city was devastated by a flood (made national news because our mall was under water). Turns out mice were displaced along with the humans. One or more of them decided to make lunch/home out of our wiring harness only 2 weeks after taking delivery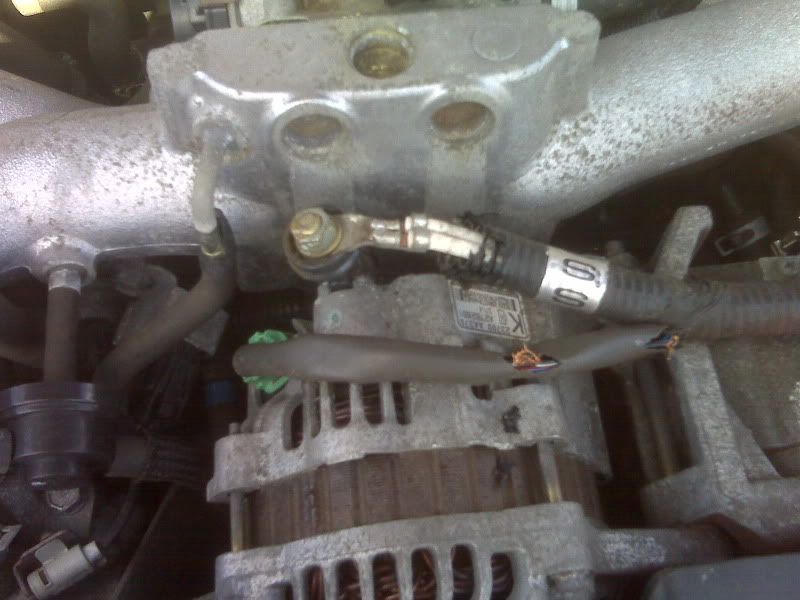 There is more carnage. They ate a bunch of vacuum lines as well. So, back to the dealer for an insurance claim, new tubes, wiring, MAP sensor and a/c compressor.
I sourced a red nose shortly after from a local Fozzie enthusiast. Then, it was time for some new shoes. Decided I wanted nicer summer shoes and a dedicated winter setup for the Fozzie. I think these are nice but still subtle. I couldn't find anything anywhere near new england so I found these on the mid atlantic section of NASIOC.
Before (nicer picture with wife's fancy camera)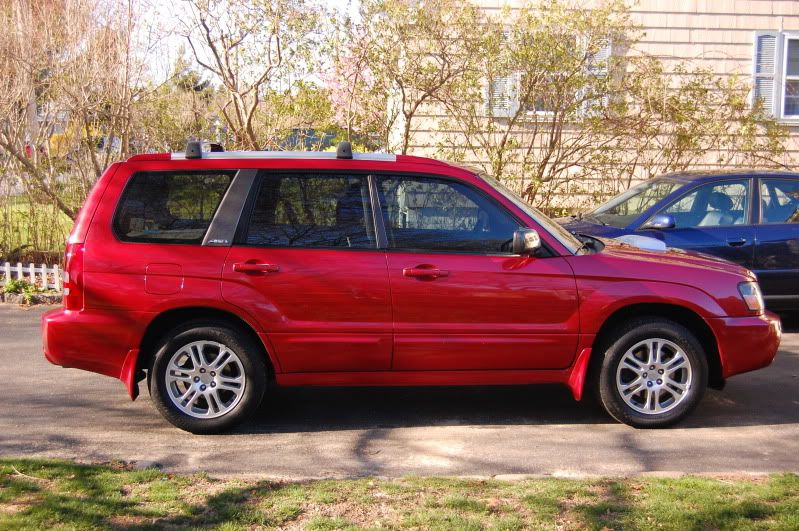 After (crappy Sony Cybershot)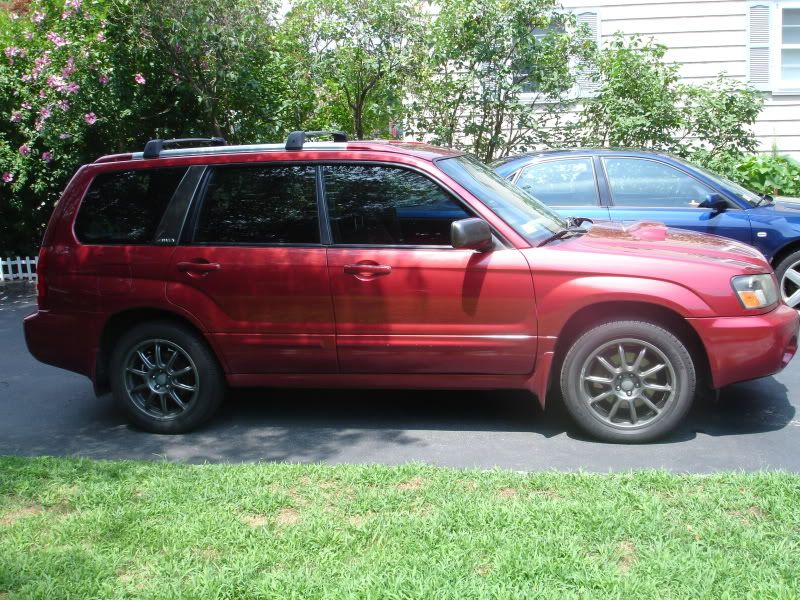 I have a turboxs up-pipe ready to go on. Trying to source an Sti tmic, STI brake booster, and now have a source for some stainless brake lines. I want to do sway bars, but can't decide between Sti and Perrin/Cobb/Whiteline.
Thanks for looking and thanks in advance for any feedback and direction.
Cheers
T