Hi everyone, new guy here and prospective FXT buyer. I've got a lead on a potential '08 XT, although I have a few questions for you experts!
The ad claimed that the car was a 2008 Forester Sports X. In the pictures the car is badged as a 2.5XT though. The taillights and wheels are different than the '08 XT came with, and there is no lower splitter lip on the front bumper.
There is however a boost gauge, a hatch spoiler with taillight, and the engine shot reveals what (subie newbie alert!) I believe to be the top-mount intercooler. I can't seem to find accurate engine-bay pictures of the X vs. XT on google to compare the two.
The interior shot shows aluminium pedals, but they also came on the 10th anniversary X, correct?
The carfax report lists the car as a "2008 SUBARU FORESTER2.5X SPO/2.5XTSPO", with a 2.5L H4 SFI SOHC 16V. I'm assuming subaru used a common VIN for X and XT models?
Can someone please explain what I'm looking at here? I will be very excited if it truly is an XT!
Pictures:
I thought the '08 XT had a lower lip spoiler on the front: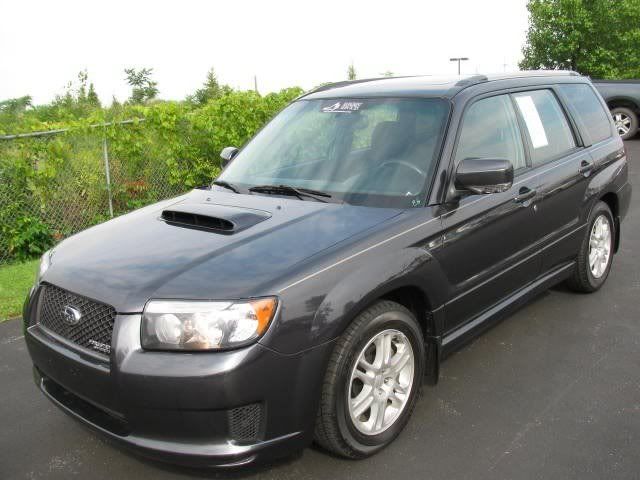 interior: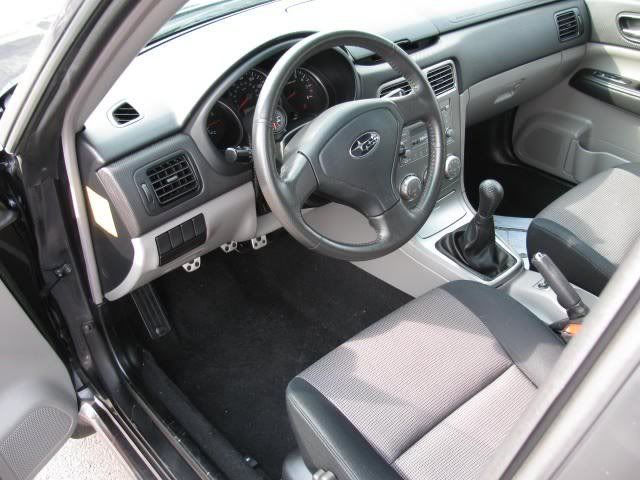 Boost gauge?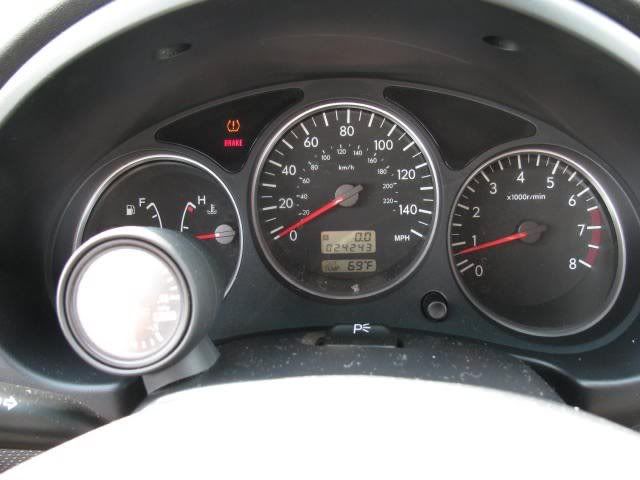 Did X and XT use different shift knobs?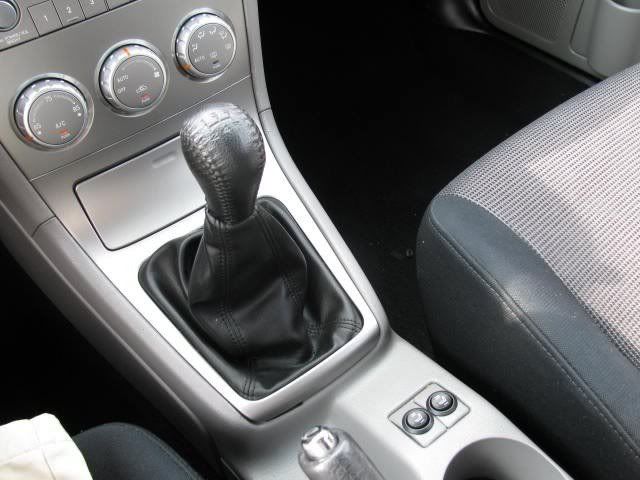 Rear discs, but wrong wheels: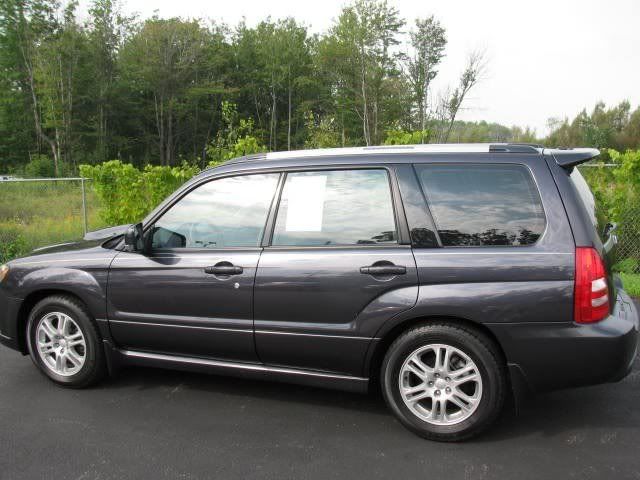 Right spoiler, but wrong taillights: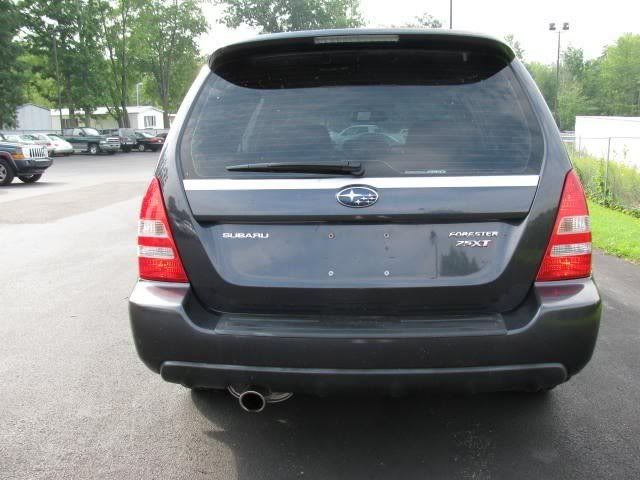 Engine compartment: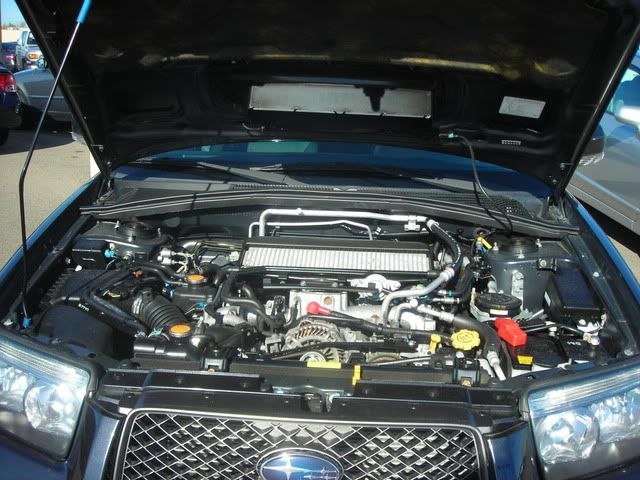 Thanks in advance!!