FORESTERS IN THE FOREST.
Anyone fancy driving a few forest fire roads in and around Dalby, Wykeham, Broxa and Langdale Forests? These forests are on the North Yorkshire Moors just above Pickering and very near Scarborough.
It will be based around Dalby Forest Drive(Marked on most road maps) but will include any gravel roads which look interesting. Many of the roads are gravel and should be wet with plenty of puddles at this time of year. A kind of RAC forest rally stage kind of thing i guess.
If anyone knows the area or has driven them before, speak up.
I'll contact Scarborough council to check all roads are open in the forests.
This pic was taken in Dalby forest last year and shows the state my foz was in when driving slowly. Just a thin film of white from the gravel/limestone hardcore.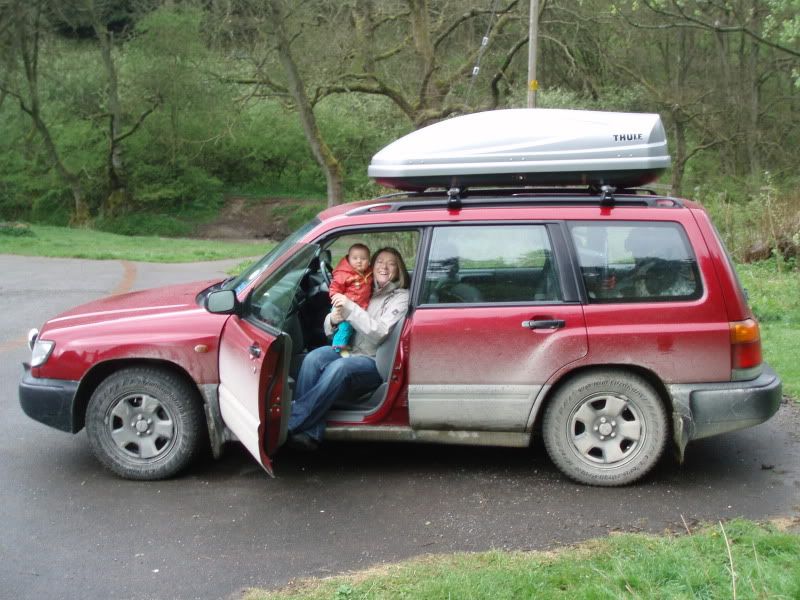 Date and time TBA.
Who's in?
1. mdg
2. R5oss
3. Guinness