Discussion Starter
·
#1
·
Figured I should go ahead and start my member journal:
I bought the car about a week ago on 10/19/13. I have desired a subie for some time now and having a puppy that will grow large, I wanted something with alot of room for her to hang out in the back. I was in search of a Forester or Outback and this one happened to pop up on craigslist.
Here is how she looked when I bought her.
That was on saturday and I bought a roof basket and threw it on the racks.
Sunday began work:
on the trip back to school: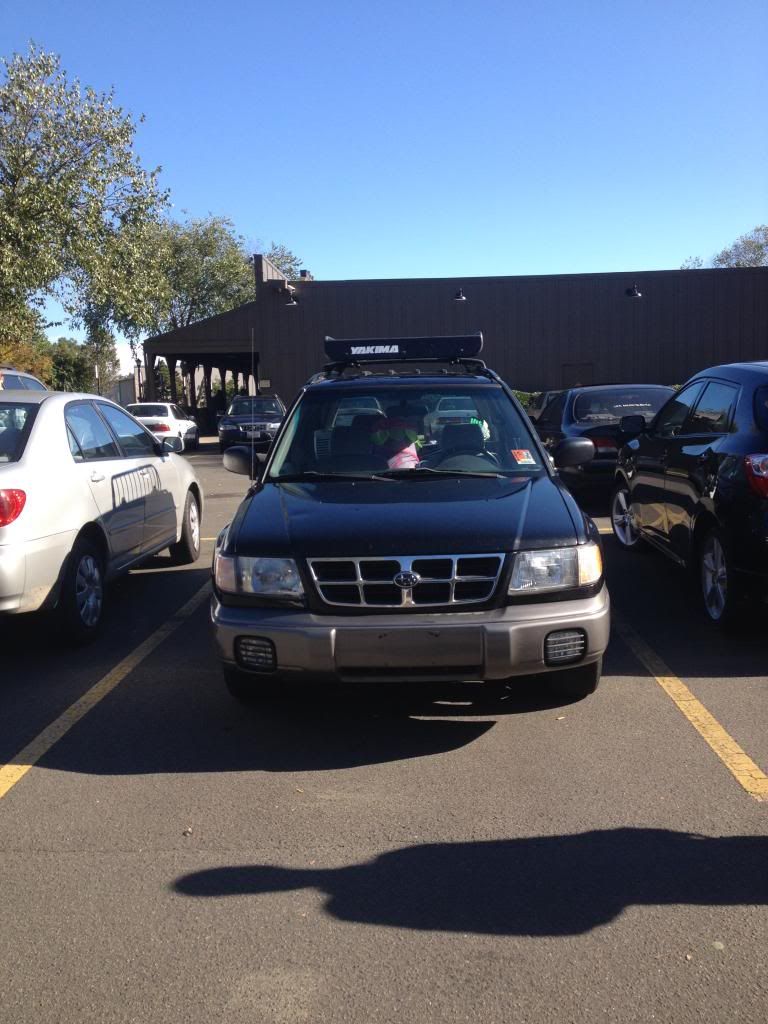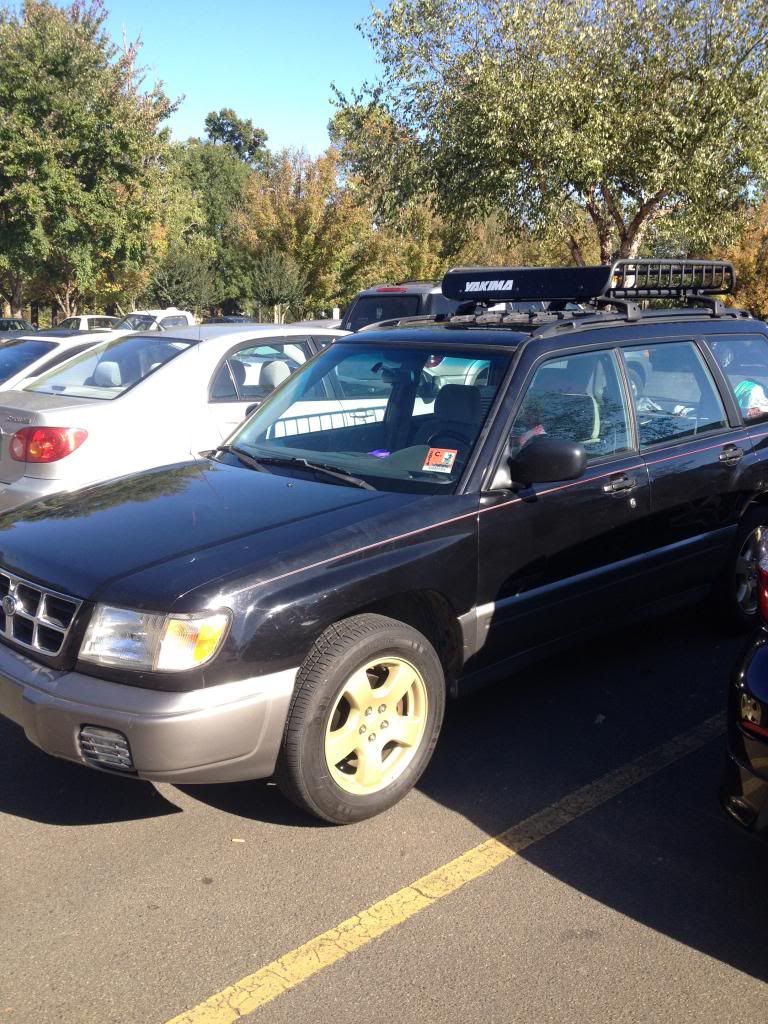 a little instagram love: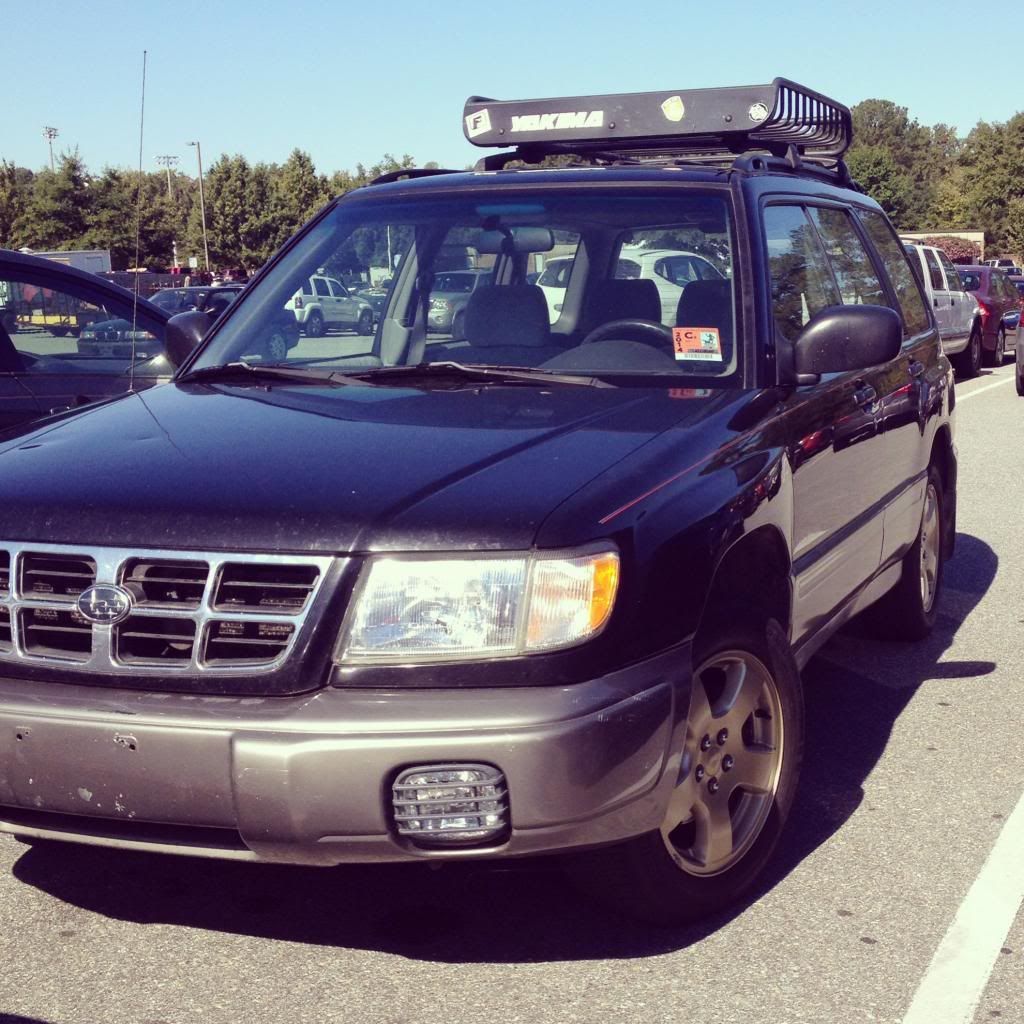 and lastly today on Kayak duty:
My Plans:
New mudflaps (either black or red)
2" lift
general grabbers (have not decided on size yet, suggestions welcome)
Hella 500's up top (already have)
light bar up front
shifter bushings and short shifter (already have)
fix what ever leak is underneath, landing on the exhaust, and smelling
I want this to be a very light duty off road rig. Something that I can tote around town that still gets decent gas milage but can take me to my climbing/camping spots. Any other rock climbers here?