So after trying to find a rally type light bar for the SG Forester, I got fed up and decided to make my own. I Went to Lowes and found some 1" aluminum bar stock and went to work. I had a general idea of what I wanted, so I looked at what I had to work with and was actually quite pleased. There were already two Horizontal holes that were perfectly in line with the aluminum bumper block.
I cut the pieces to length then just used a bench vise to bend the bars to a 90 degree. I fitted the pieces to the bumper and… PERFECT (that's just how I roll :biggrin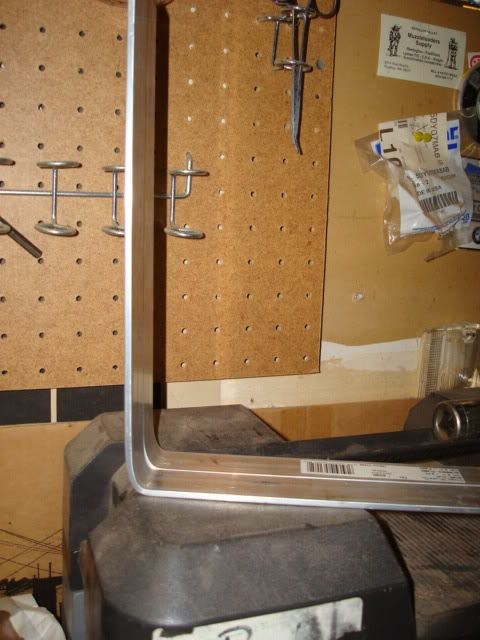 Next I just took the angle aluminum bracket I got and riveted it on to the top. This is what the lights will be mounted on. After getting the top bracket leveled, I attached the horizontal support that the license plate screws will go through to attach to the fascia.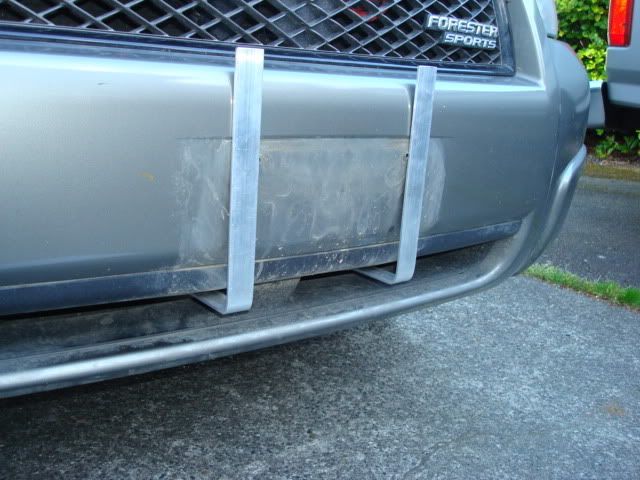 Paint booth :biggrin:..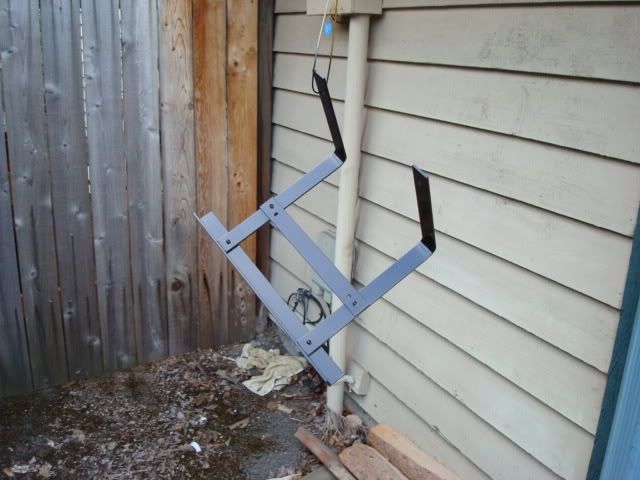 I use Krylon's Wrinkle Finish Paint cause it gives it a bit of a tougher coating and a bit more of a professional look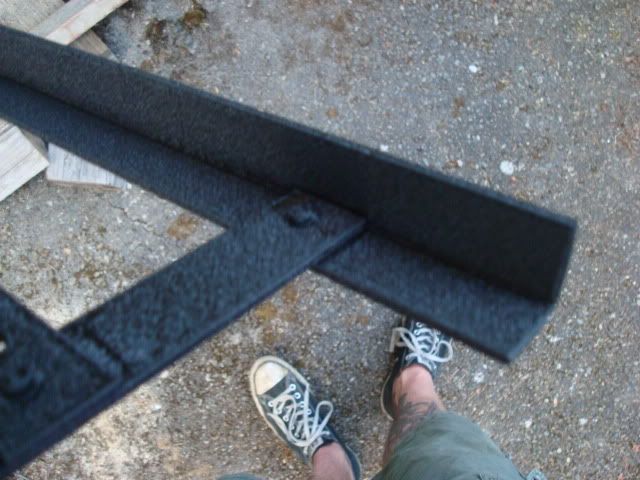 Then just attach the lights and wire them up. I decided to go with PIAA's 520 ATP Lamps cause they were specifically designed for what I like to do… Bomb Some TRAILS!!!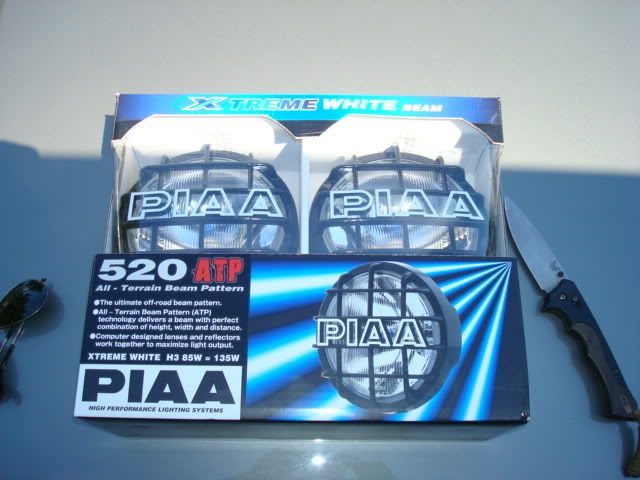 If there is enough of an interest I would be willing to make some for members that are interested.