2004 Forester XT Premium 4EAT w/ 4WD on demand
A Little Bio: I'm from the mountains of NC and greatly miss them, now living in North Alabama.
I bought my Fozzie in July after looking for 4 months. I was a member on this site before I even bought my Fozzie and I knew the Fozzie was a good fit for me.
So... down to business. Here is a list of my mods.
Disabled DRL's
STI Key
CAT back STI Exhaust
Arm rest extension
Fog light switch mod
Window Tint 35% wrap
Grounding mod
WRX Intercooler
"Botox Bolts"
Gutted DP, (will change it to a proper one when finances allow)
Paranoid Fabrication 1" lift with Subtle 3/8 Saggy Butt spacers
Interior Lights
Alarm confusion
and
here
Yakima fairing brace
BIU issue and repair
Aux Lights
Hood Dampers
DIY Mud Flaps
Subwoofer Storage
Mesh Grill
Mounted CB
Subwoofer

HOMEGROWN skid plate
Shifter
CLUSTER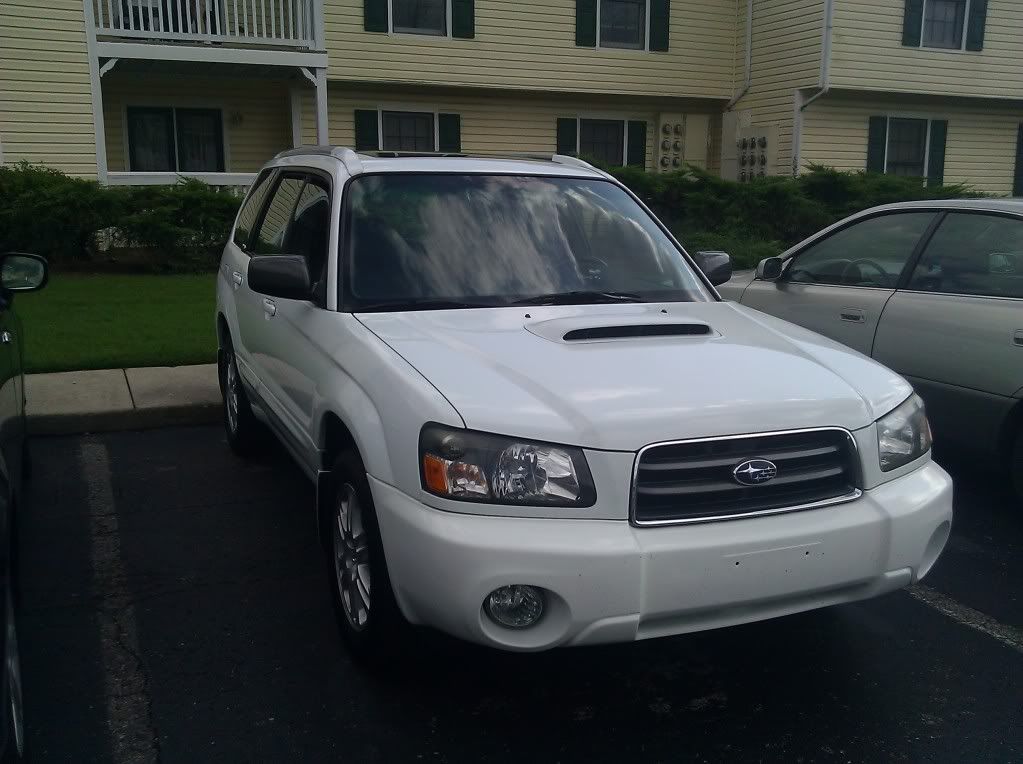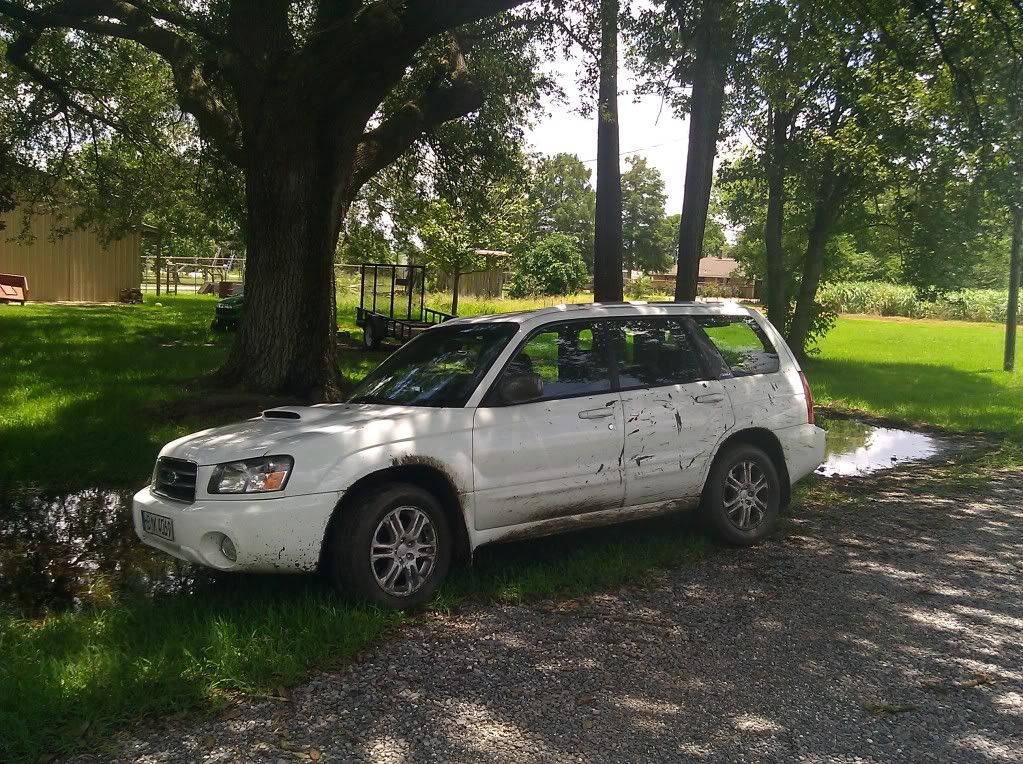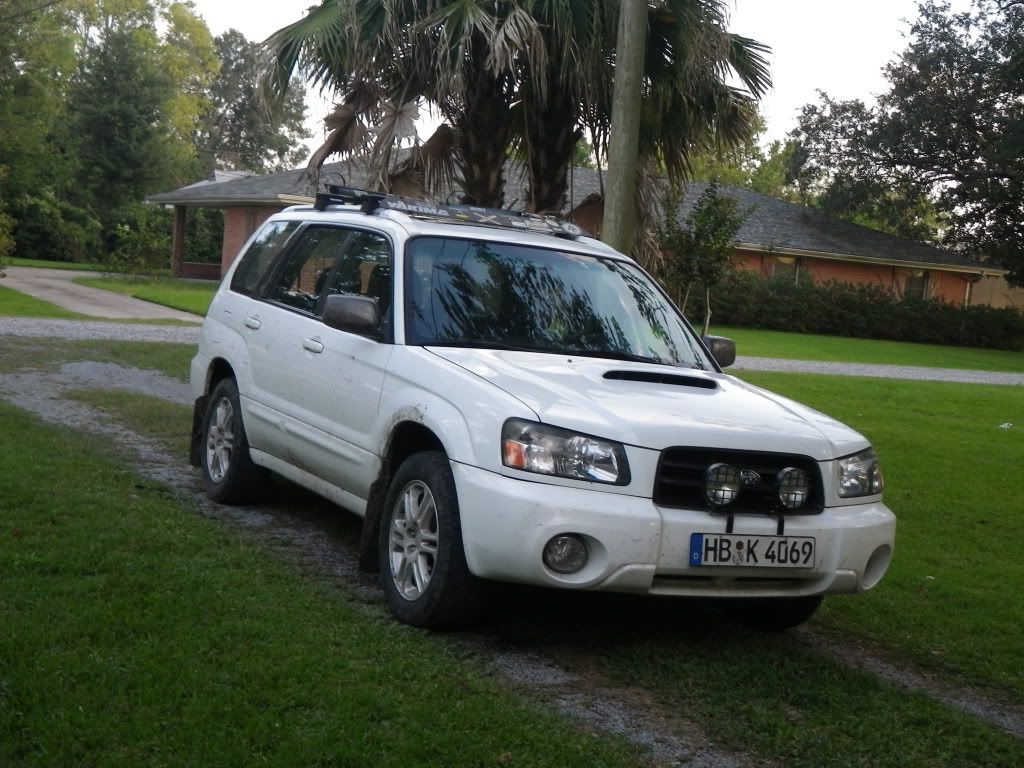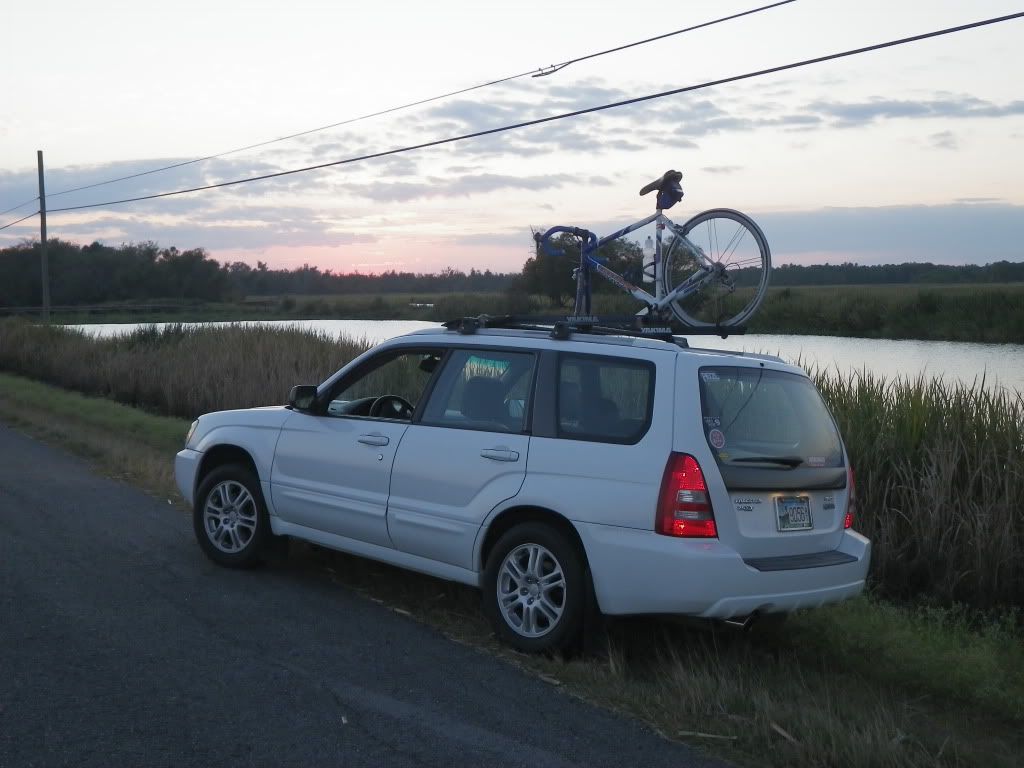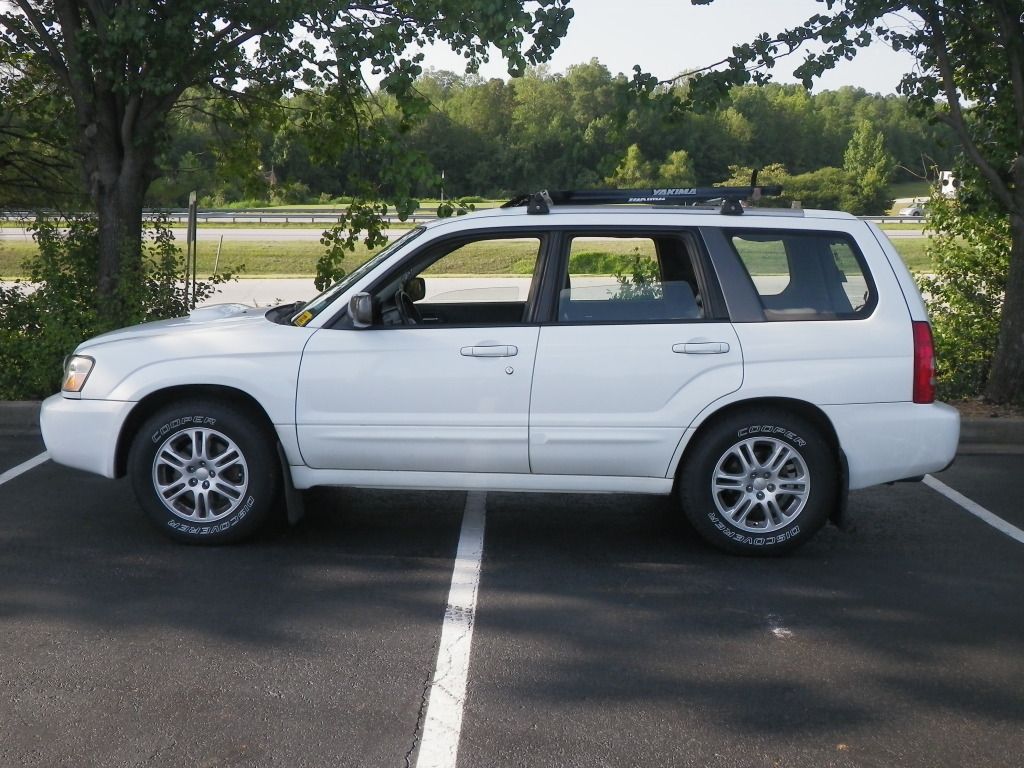 And
here
are some more