Discussion Starter
•
#1
•
.... by ME! :woohoo:
With baby #3 arriving and the Subaru being just a little too tight for three carseats side by side, she finally caved and conceded to getting a mommy-mobile minivan. That meant that I got to take over her '03 Forester XS and get rid of my old Civic.
The Subie is MINE!
First, I had to remove the car seats and inch of crumbs on the floor. Secondly, I decided that a tape deck adapter feeding the stock stereo was NOT how I wanted to listen to my iPod. That began the slippery slope of the
stereo installation project
! I haven't done a stereo install since high school, but I figured if I'm going to do it, I'm going to do it all the way.
Before: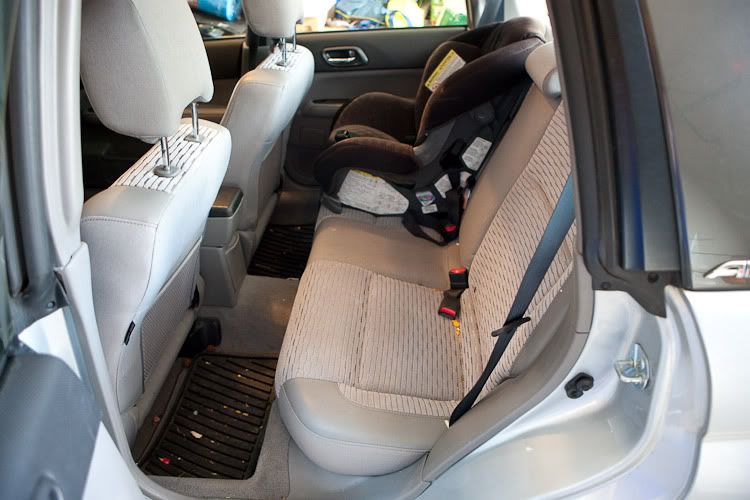 Crumbs and Car Seats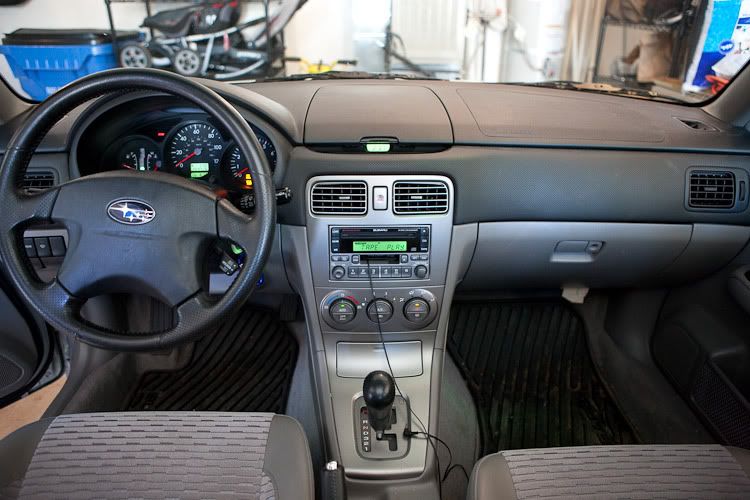 Crappy stock deck with iPod tape adapter.
The Gear:
I tried to keep it relatively cost effective, bought all used gear off ebay and craigslist.
Pioneer AVIC F700BT DVD/Navigation Head Unit - $230 (refurb Ebay)
Focal 165 V2 6.5" Component Set - $190 (used Ebay)
Alpine SPS 13C2 5 1/4" Coax - $20 (used Ebay)
Soundstream 204 amp - $45 (Craigslist)
JL Audio 8W6 8" sub - $100 (Craigslist)
Raammat/Ensolite - $150
Factory Tweeter Kit - $35
Cables/Wire/Harness/Mic/Etc - ~$100

The Install:
After reading the various threads by Sea-Scooby, I figured I would follow his lead on hiding the 8" sub in the stock location on the rear drivers side, and that I would also use his pre-fab spacers for all four door speakers. Buying this gear from him was totally worth it, saved me a huge amount of headache in trying to fabricate it all myself. Plus, I decided to also follow all his advice in the quiet-car thread for sound deadening the car. I owe a huge thanks to you, Sea-Scooby!
Front doors were raammatted inside and outside, spacer installed, and then everything was wrapped in ensolite. Crossovers were mounted on the side of the door, screwed straight into the sheet metal. I took the stock tweeter kit, popped off the OEM tweeter with a pocket knife, and hot glued the Focal tweeter in its place. It's a tight fit under the grill, but there's just enough room. I also routed new speaker wire to the door. I tried like heck to get the wire through the factory routing tube, but eventually gave up and cut a small hole in each grommet and routed the speaker wire alongside it with a zip tie. The speaker wire was wrapped in black electrical tape to keep it looking stealth.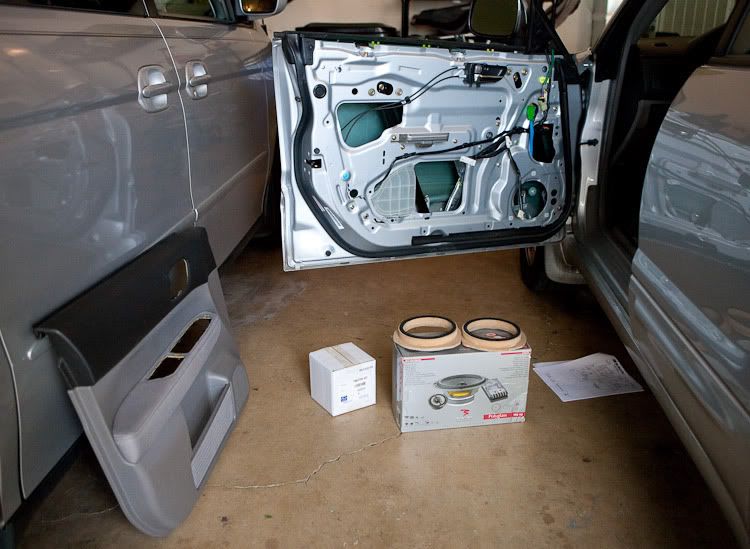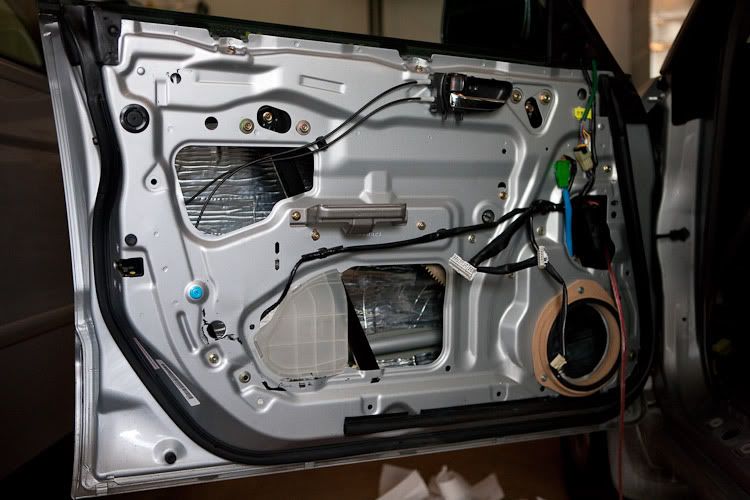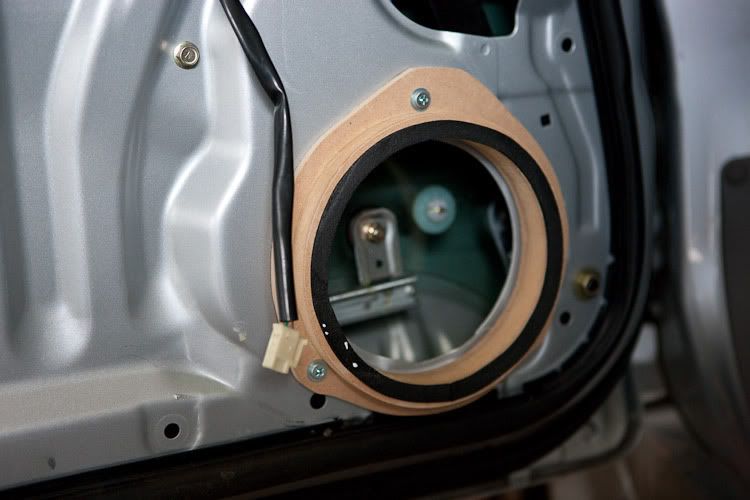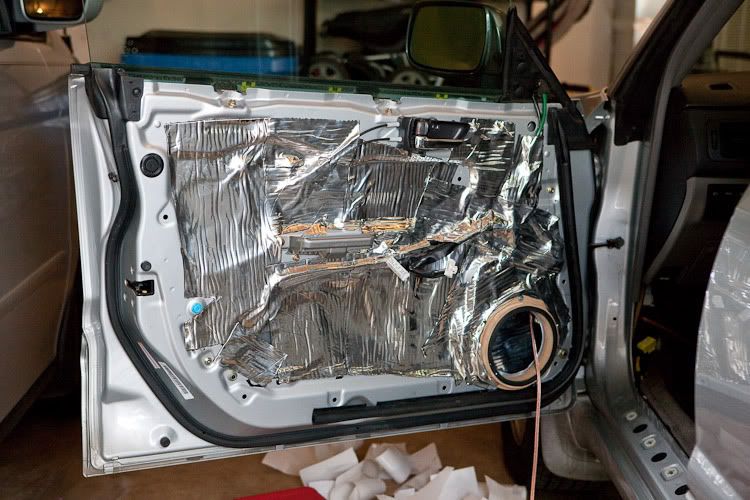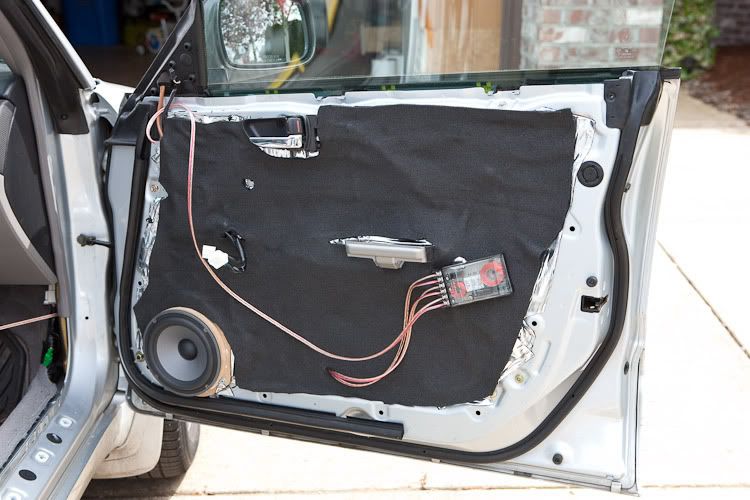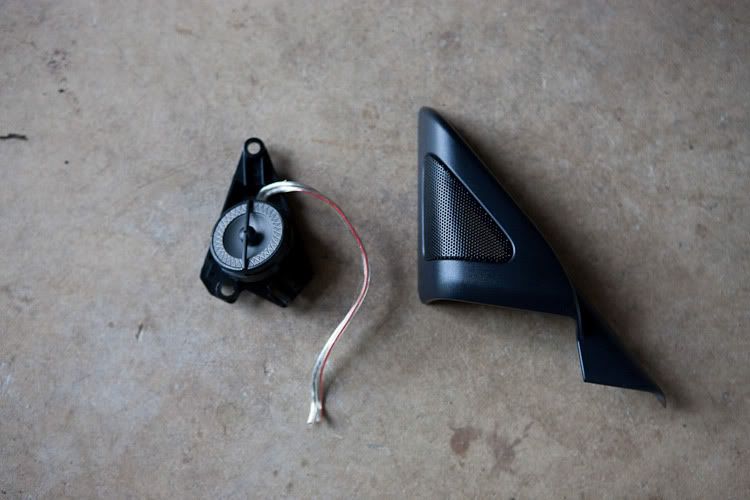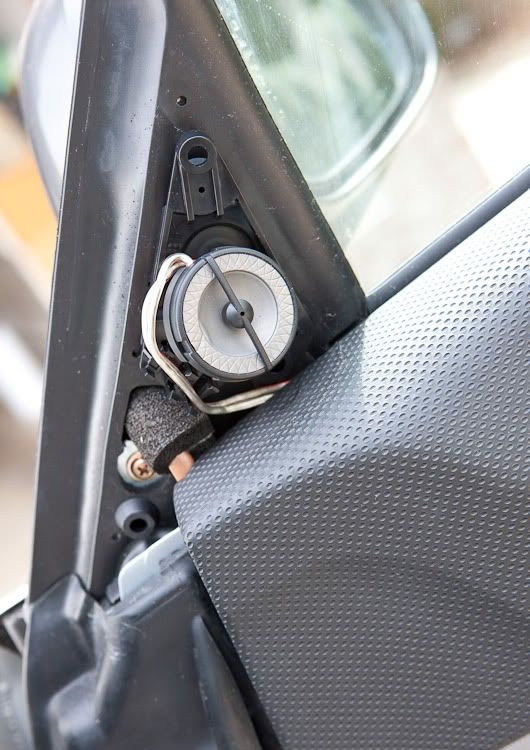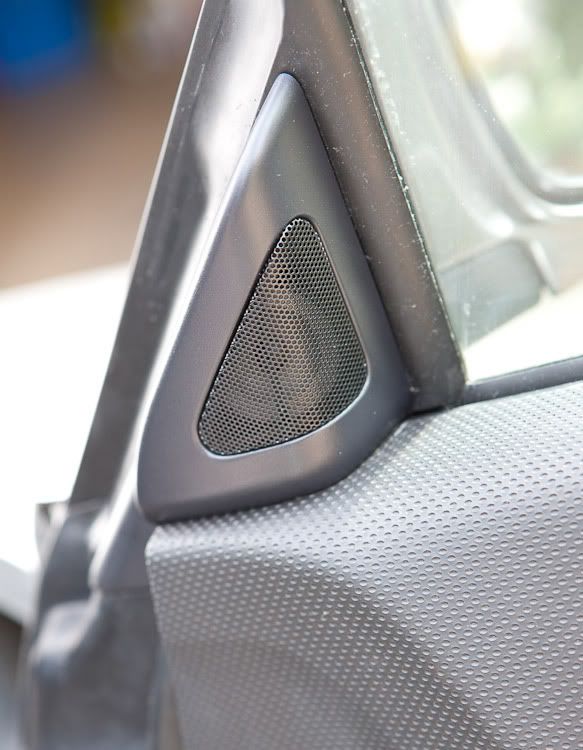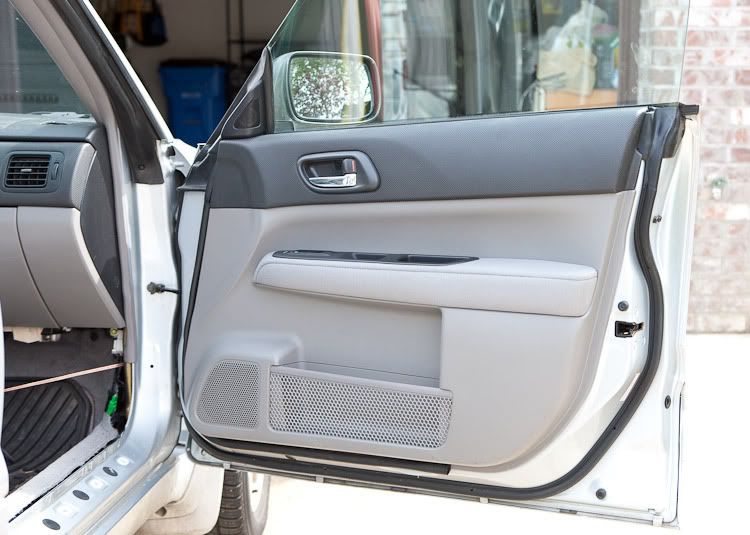 Rear doors were pretty much the same as the front, Raammat inside and out with a double layer behind the speaker, spacers screwed into sheet metal, covered in Ensolite and buttoned back up. No new speaker wire for these since they are just powered by the head unit as rear fill.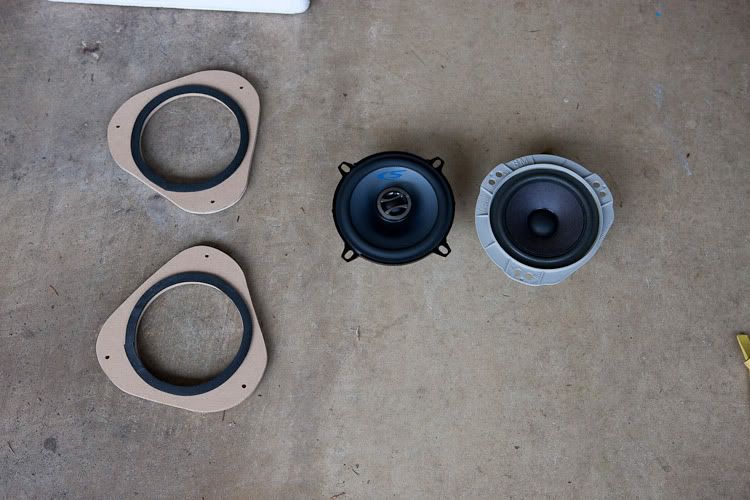 Old vs New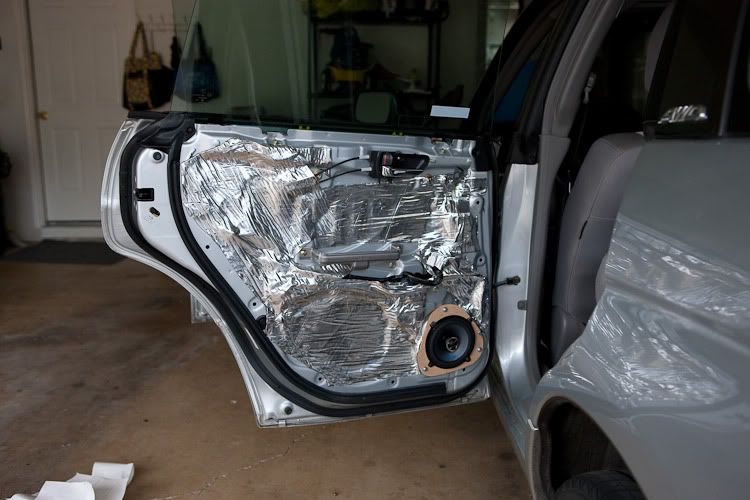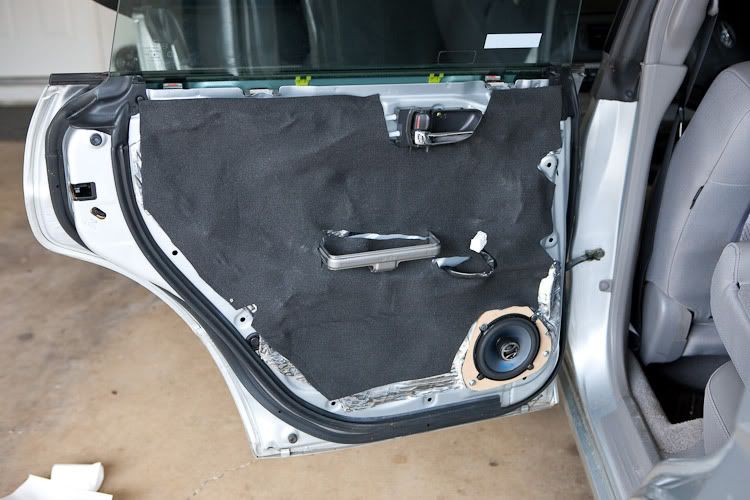 --------- Continued in next post ---------------