Around Christmas time, thanks to JasonLI25T's Bargain Alley post, I won a set of Katzkin leather seat skins on fleabay for a great price.
After much delay, I finally got around to putting (some of) it on last Friday night, so I figured I post my thoughts on them so far.
I started with the headrests. The cloth covers came off very easily, just undo the clip and one hog clip and it's off. The leathers were surprisingly easy to get on. Starting with the covers inside-out and "unrolling" it onto the headrest was definitely the easiest way to do it. All 5 headrests took about an hour.
Here's what the back ones look like.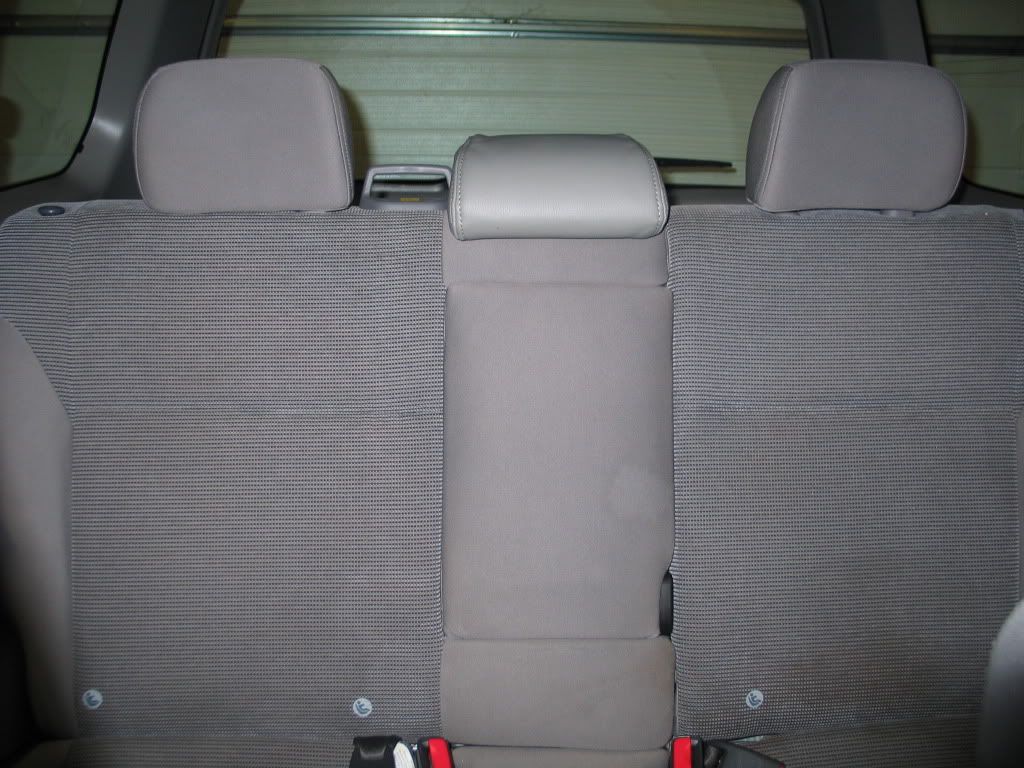 I also did the front passenger seat. Started by disconnecting the battery, then undid the 4 bolts and unplugged the 3 plugs under the seat and the seat came right out. The seat back and bottom separated with the removal of 4 bolts.
The cloth cover came off super easy - just undo the zipper and maybe a score of hog clips. Getting the leather on was a bit more work as it doesn't use zippers. I used zip-ties instead of hog clips - I can see how using hog clips would be much more of a PITA. Still lots of pulling, though, and my thumbs were sore for a couple of days. The whole seat took me about 2 hours, hopefully the next one will go quicker.
Here's the finished product.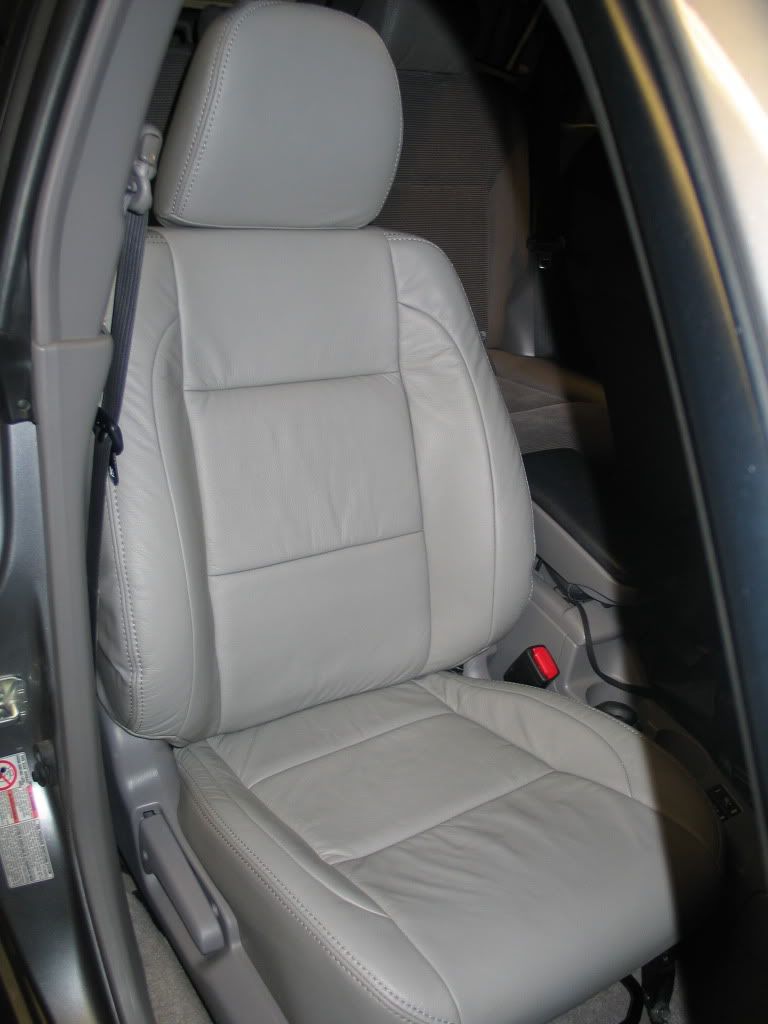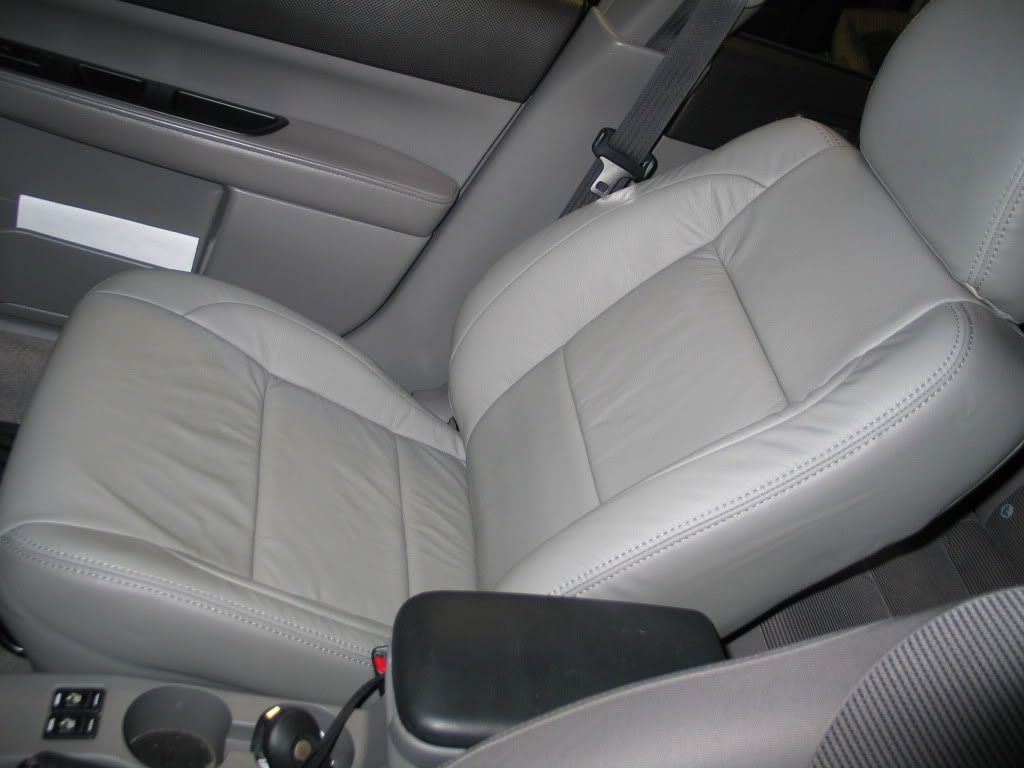 Here's the before, for comparison.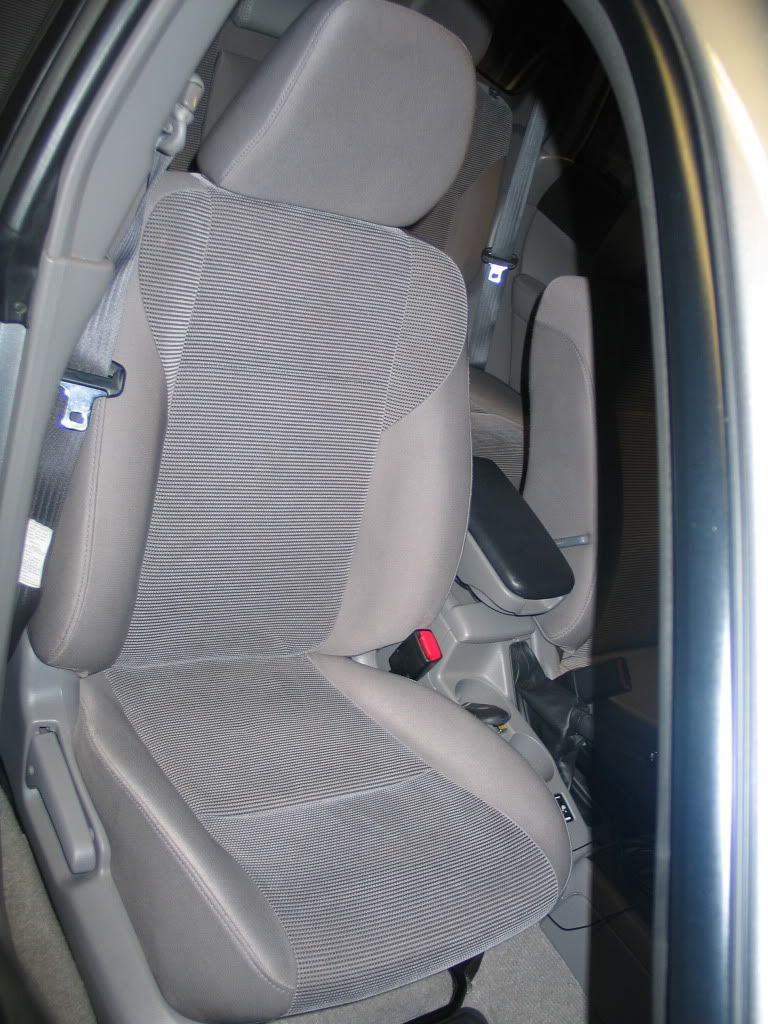 The covers seem great so far - the leather feels soft and supple, smells good and the padding underneath feels firmer than the oem cloth (a good thing). They seem pretty durable, too - I took my dog camping after installing the leather :crazy:, something spooked her and she scrambled onto the front seat, twice!. She put a few big "dents" in the center arm rest (She's ~85lbs), but there's not a scratch on the new leathers.
Can't wait to do the driver seat this weekend!
*more pics of driver seat below*