So it's not really about a Fozzy, but it still made me laugh. I took this picture a couple weeks back. Not the best picture since I was shaking like a leaf, but still turned out cool anyways for a snap shot.
To show you how close he was... the young couple on the other side of him in this pic is actually my wife and my buddy. His (pregnant) wife and I were trapped on this side.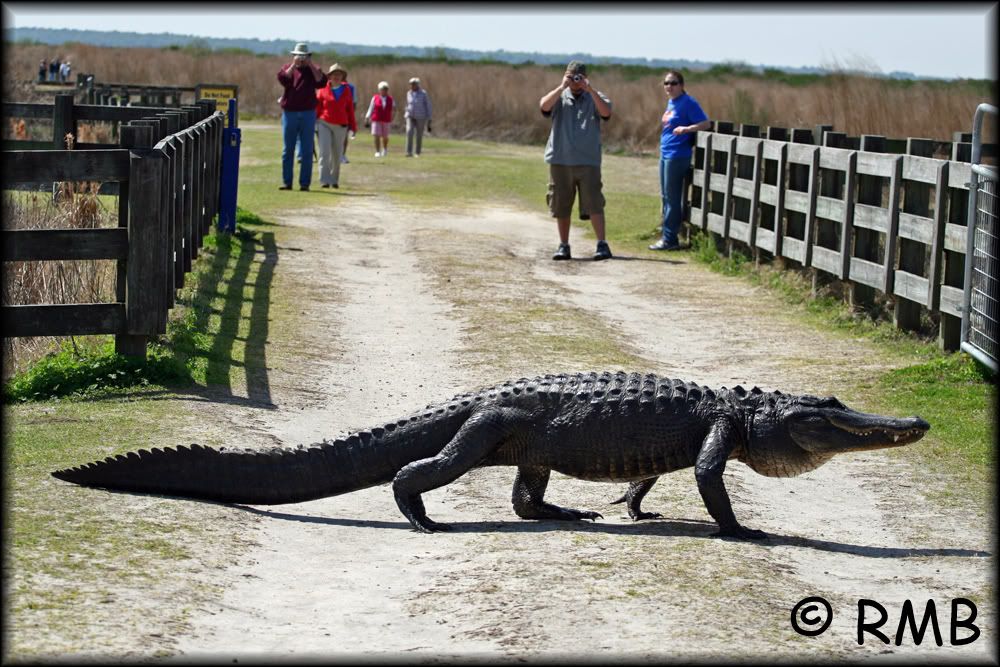 Here are a couple more from the same place. I go here about twice a month.
Just to show how many lizards are out here on any given day. I usually stop counting between 100-200...
And no, obviously, there are no fences or thing to keep you from getting eaten.