Discussion Starter
·
#1
·
Karla and I have never been into the flowers/chocolates/yada yada that most people seem to find critical on February 14th.
So, this year we decided to do some winter camping and a bit of wheeling. Invited a bunch of 4x4 friends, many decided to come along. :woohoo:
Beautiful weekend, besides some nasty wind Saturday night. Temps stayed below 25F the entire time got a few inches of snow Sunday. :biggrin:
It was our first camp trip as a family (Karla, I and the 2 dogs) in the Suburban.
I'm not quite finished with the carpeting, but the insulation is in. While not as warm as our tent, it was tolerable.
Very nice to just turn the truck on in the morning and blast the heat to chase away the 4F chill! :bananapartyhat:
The long wheelbase and extra definitely helped several times, as many of the trails were quite icy.
However, sometimes it didn't help at all! I was the largest rig there, next was the big K5.
Anyways, some choice photos and the few videos we took are below.
This coming Sunday will be a good wheeling trip, so more pics after that. This past weekend was more of a camping trip.
Does this pose make my *** look fat?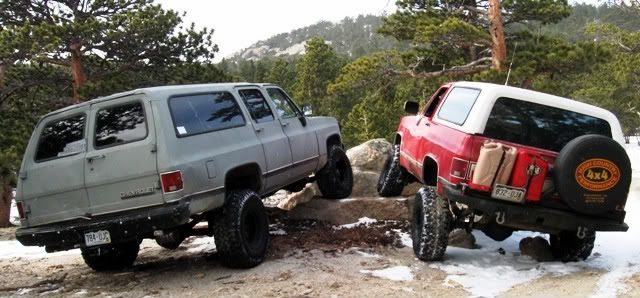 You can see some rigs through the trees, helps to show how steep a hill we were climbing. Didn't end up getting to the top, too much ice.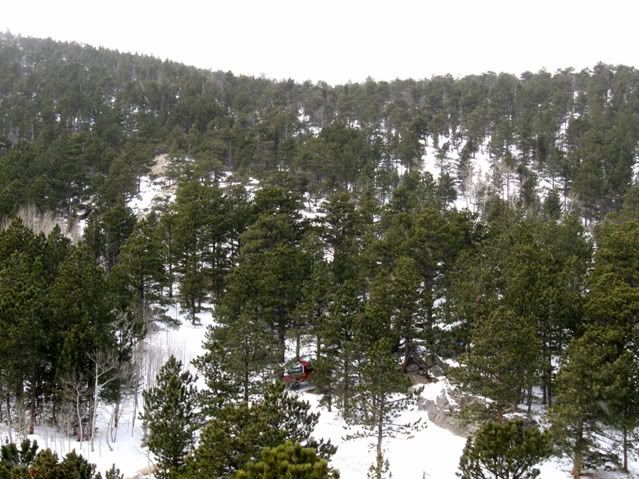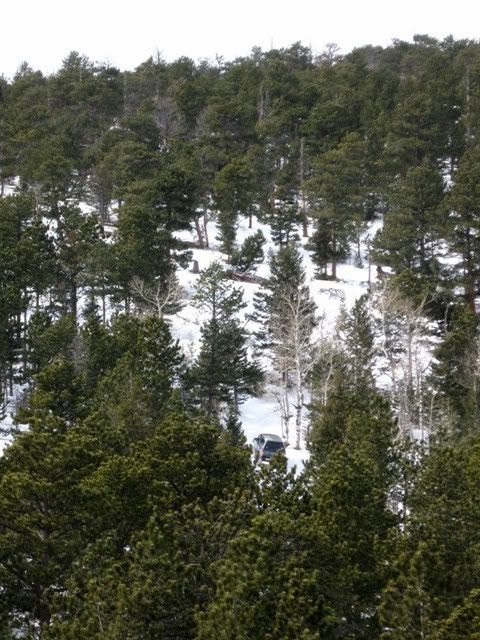 Campsite area. Not all the folks stayed, most just came up to wheel a bit and headed home. Figured the cold didn't help.