Discussion Starter
·
#1
·
I always get great pleasure out of building things myself that most people would purchase retail. My most recent fabrication was a roof rack for two bikes that will fit both of our Subarus' factory racks.
Here's the drawing I made, and some basic instruction, along with pricing, etc... It's dark now, so I will take photos tomorrow of both the rack itself, as well as with bikes on it.
Materials Needed for two bikes with Lowes prices that can easily be beaten by shopping around:
2- Yakima Blockheads (I already had these from when I had my truck. However, they retail for around $20 a piece)- For me $0.00
1- sheet of 6"x18"x1/16" aluminum. (Cut to two 6"x9" pieces. These are the front mounting plates.)- $6.23
3- 1/8"x1.25"x3' pieces of aluminum (cut into 9" segments. Two reinforce each front mounting place, and two secure each front mounting plate to the rails. Then one reinforces each rear wheel holder, and one secures each wheel holder to the rails. )- $8.56 ea Total- $25.68
1- 12"x18"x1/16" sheet of aluminum (cut into 12"x9" halves. Bend into a U shape that's 12 " long and 3"x3"x3")- $7.98
3- 4"x5" gripper pads (come in pack of 3)- $3.98
Now time for the hardware (I had all of this except for the wing nuts which cost $6.57 for 25).
To secure the Yakima Blockheads to the Mounting plates
4- 3/16"-20-1" Hex bolts
8- 3/16" washers
4- 3/16"-20 Locking nuts
To mount front plates to the factory rack
8- 5/16"-16-2" Hex bolts
24- 5/16" washers
8- 5/16"-16 locking nuts
8- 5/16"-16 Wing nuts
To secure rear wheel trays to rails
4- 5/16"-16-2" Hex bolts
12- 5/16" washers
4- 5/16" locking nuts
4- 5/16"-16 Wing nuts
Here's my crappy drawing with brief instructions...
Total price for me was about $50. So far they seem super sturdy and I am confident they will be very safe. Painted them the same color as the wheels...
Actual photos...
Front: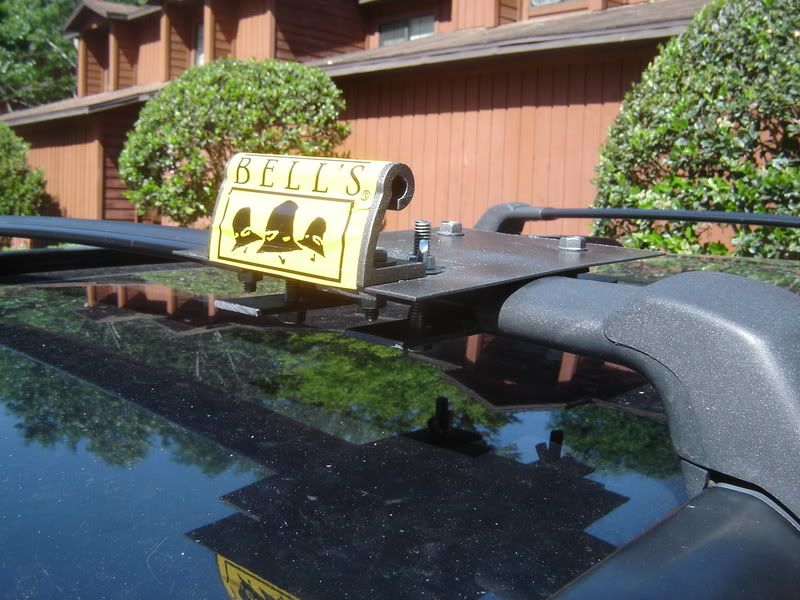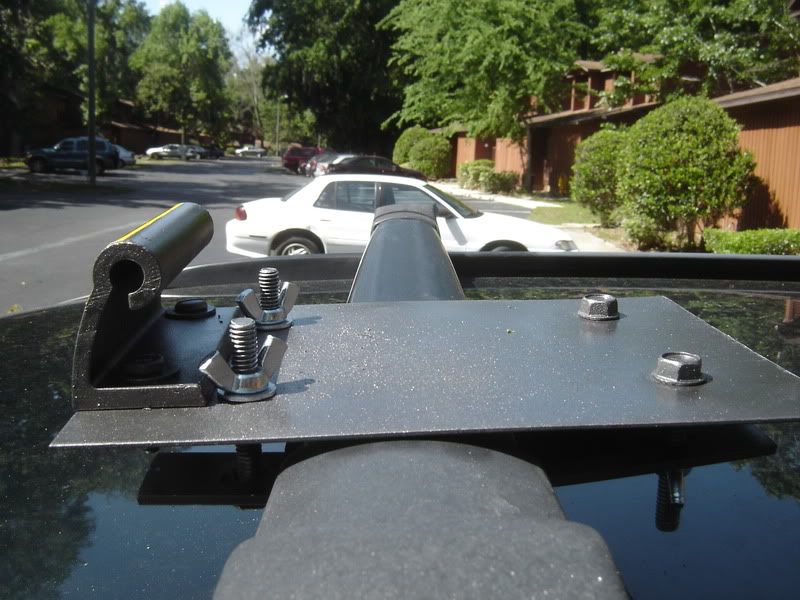 Back: (Got a little fancy with the bending compared to the drawing, but I couldn't strap the tire in since the sides were too tall)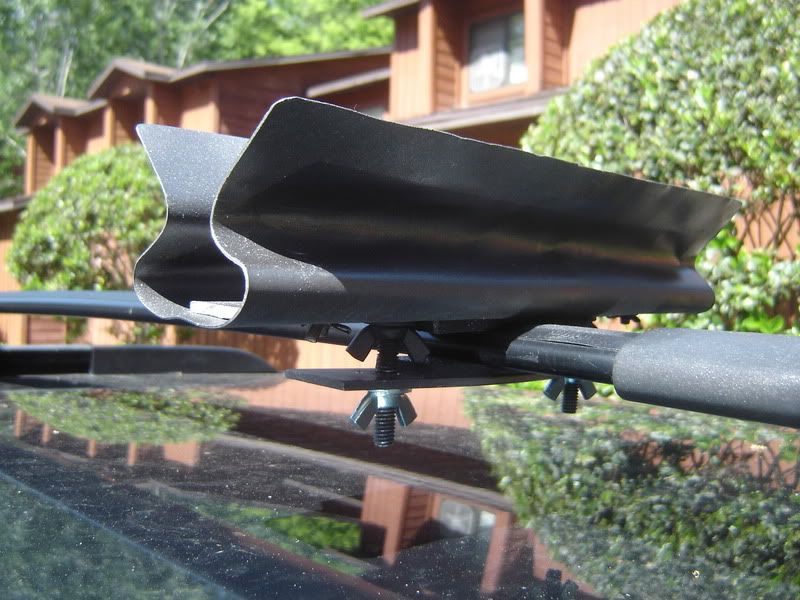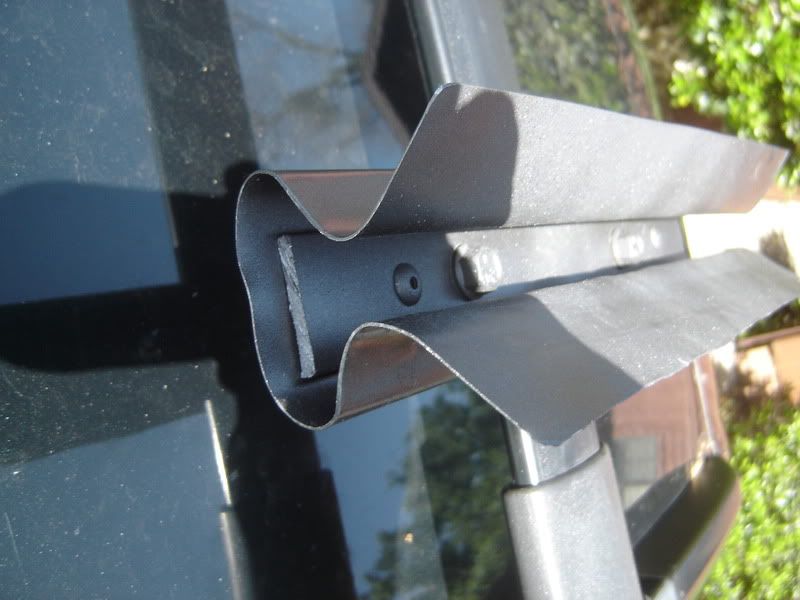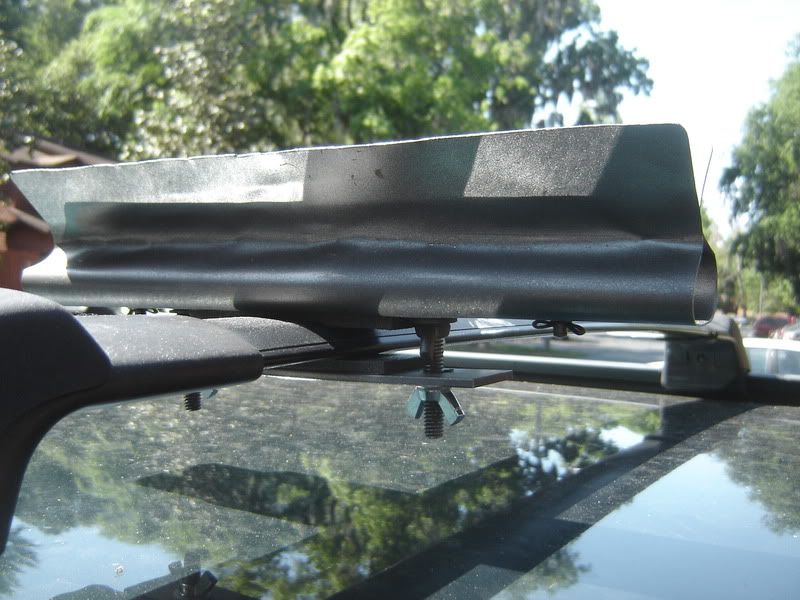 And the Bike on it (Rear tire is not bungeed in yet...