Discussion Starter
·
#1
·
Great Smoky Mountains NP
After meeting carlwnc & family for some gravel forest road action, the Mrs. & I spent the next 4 days poking around the region.
Sunday we drove from Asheville to Dillsboro where we caught the Tuckasegee River train to Bryson City and back (
www.gsmr.com
).
After the ride, we checked into the Econo Lodge in Cherokee: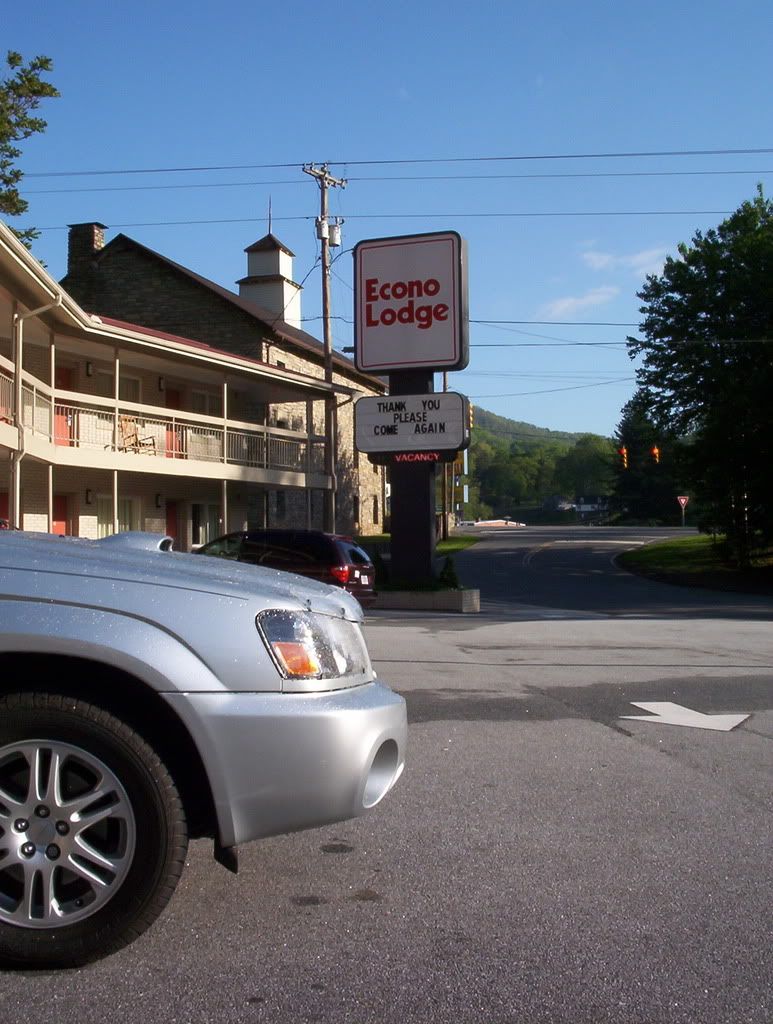 This has got to be the cleanest/nicest Econo Lodge I've ever stayed at!
Usually they're pretty ratty, but this was newly renovated. Get it while you can!
Monday morning we drove to Bryson City where we caught the Nantahala Gorge train. This was the more scenic of the 2 rides, following a river and skirting the shore of Fontana Lake. It is also noteworthy that this is the line where they shot the train crash in the movie The Fugitive.
Once back at Bryson City, we began our "driveabout" (named in honor of our Aussie friends here).
First we drove the incomplete Fontana Road to the end & back: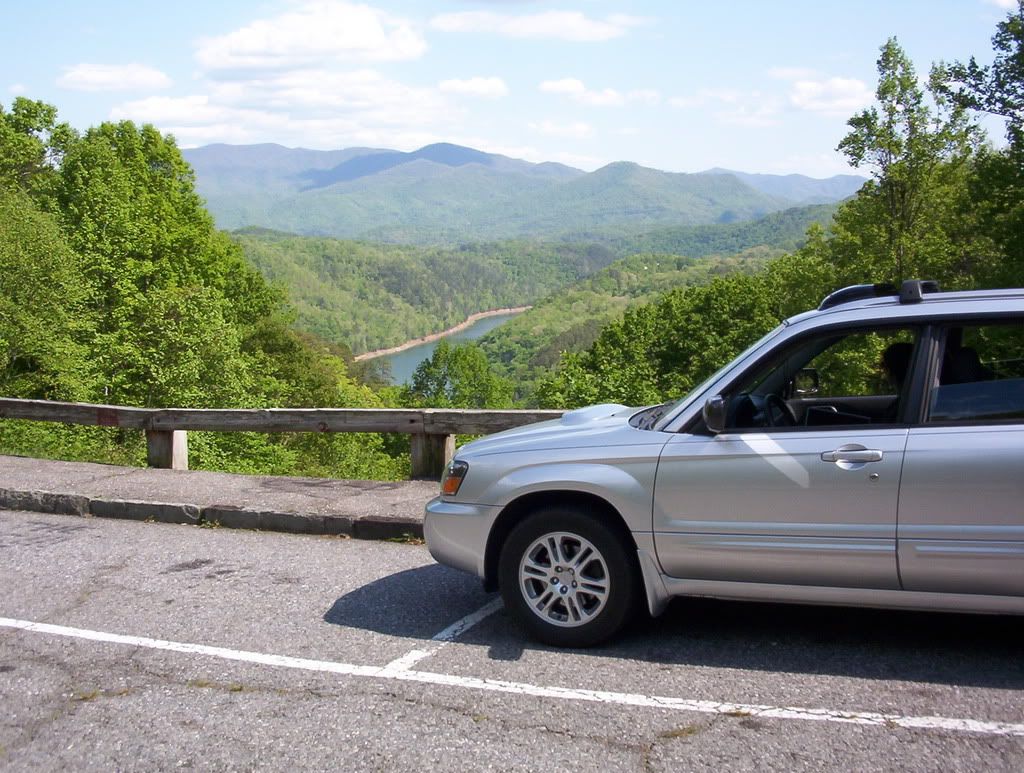 Then from Bryson City we went north on US19 to Maggie Valley, then north on US276. The last left before I-40 is Cove Creek Road. It starts out as a paved road which climbs in elevation using switchbacks. Once it crosses into the Great Smoky Mountains NP, it goes gravel. This road is not for your lowered Sube. We followed it through to the park and once it exits it becomes TN32 (paved) to Cosby, TN.
Here are 2 pics from this segment: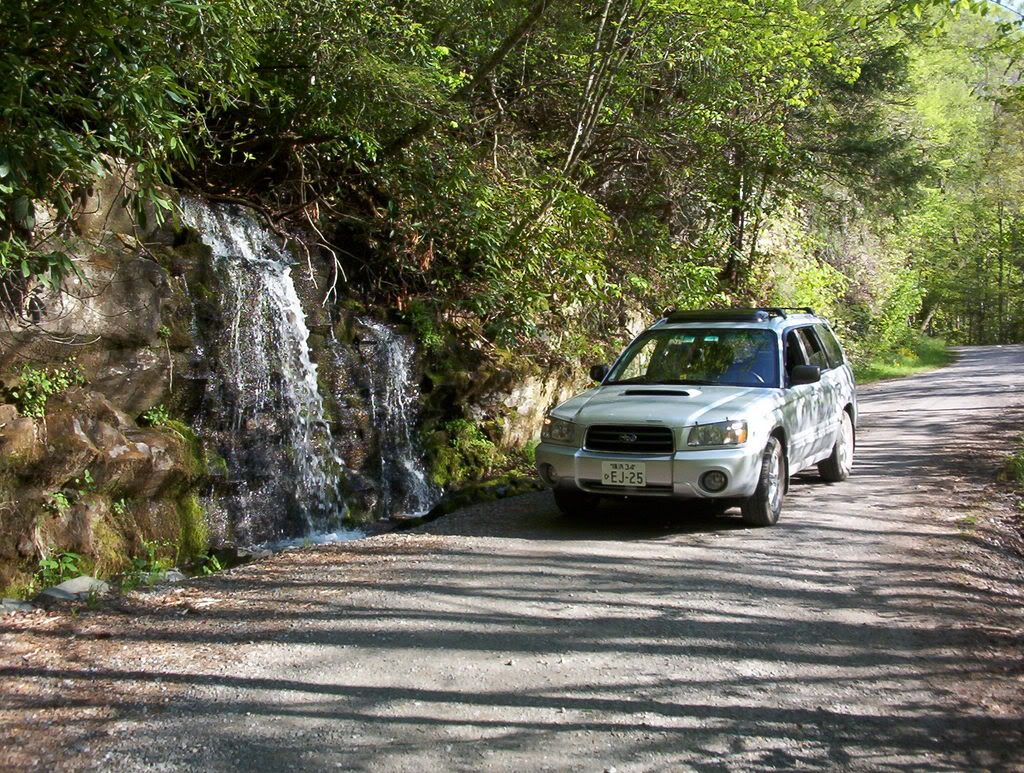 From Cosby, we went west (left) on US321 to Gatlinburg where we took US441 south back to Cherokee. Where US441 crosses the peaks at Newfound Gap, we went up Clingman's Dome Road to the summit & overlook. Unfortunately, the tower is closed for renovations, but we got this great sunset shot in the parking lot: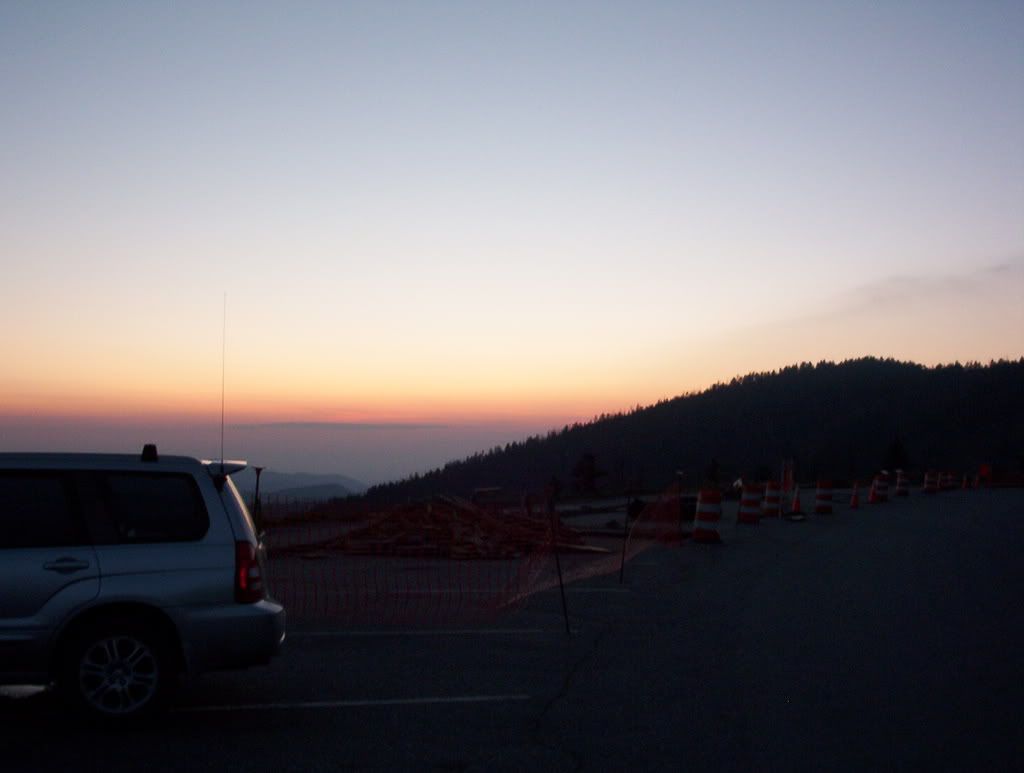 On the way back down, we saw our first black bear.
He wandered across the road right in front of the FXT and scampered into the woods.
Sadly, he was gone before I could arm the camera.
On Tuesday, we went back up US441 across the gap on our way to Cades Cove and took this shot:
At the bottom of US441 before you get to Gatlinburg, make a left onto Little River Road (paved) and follow it into Cades Cove.
Once you arrive, prepare to step back in time.
All the structures that remain were built before 1900.
The beauty of the cove, however, is reward for its isolation.
Here are some shots: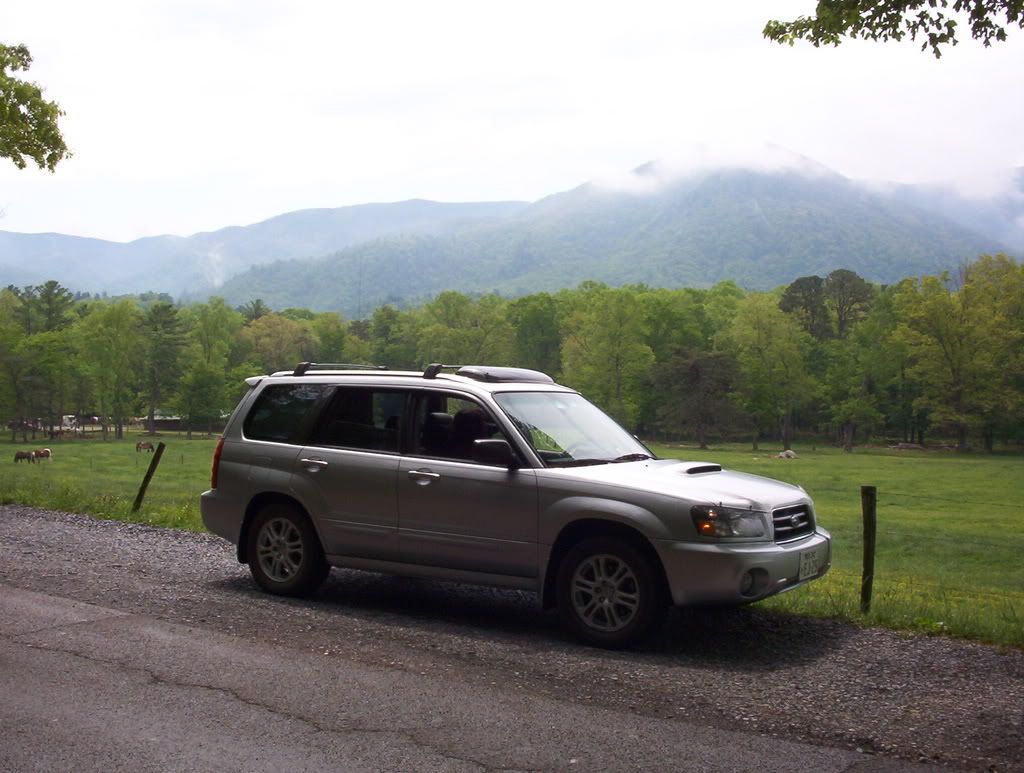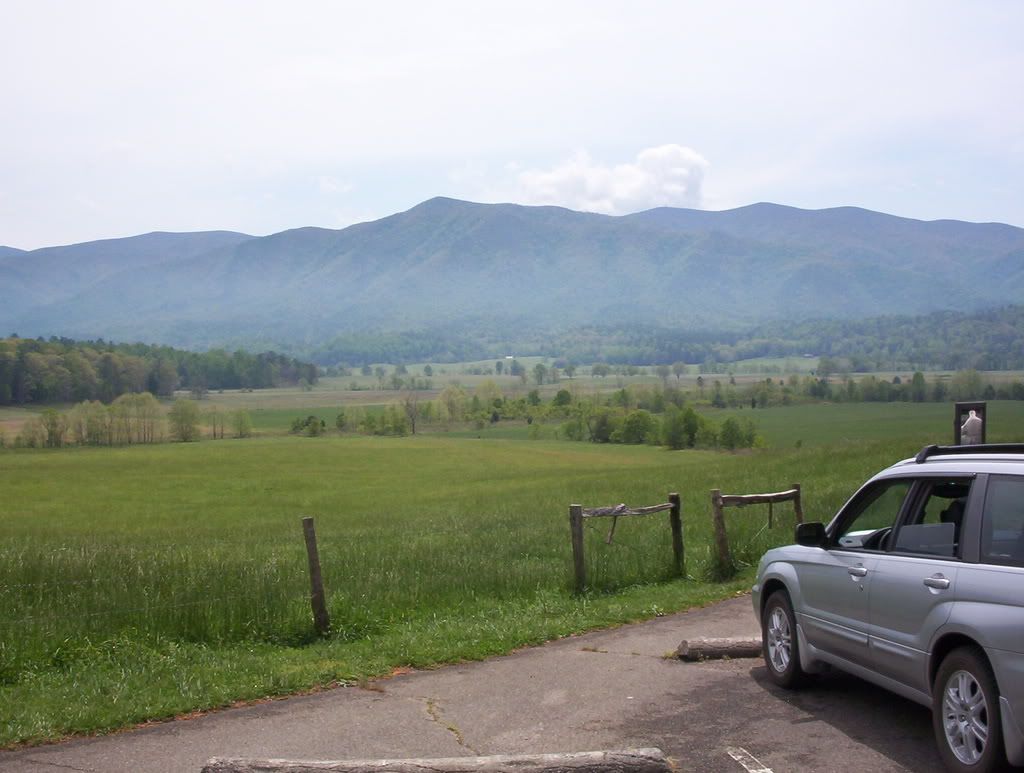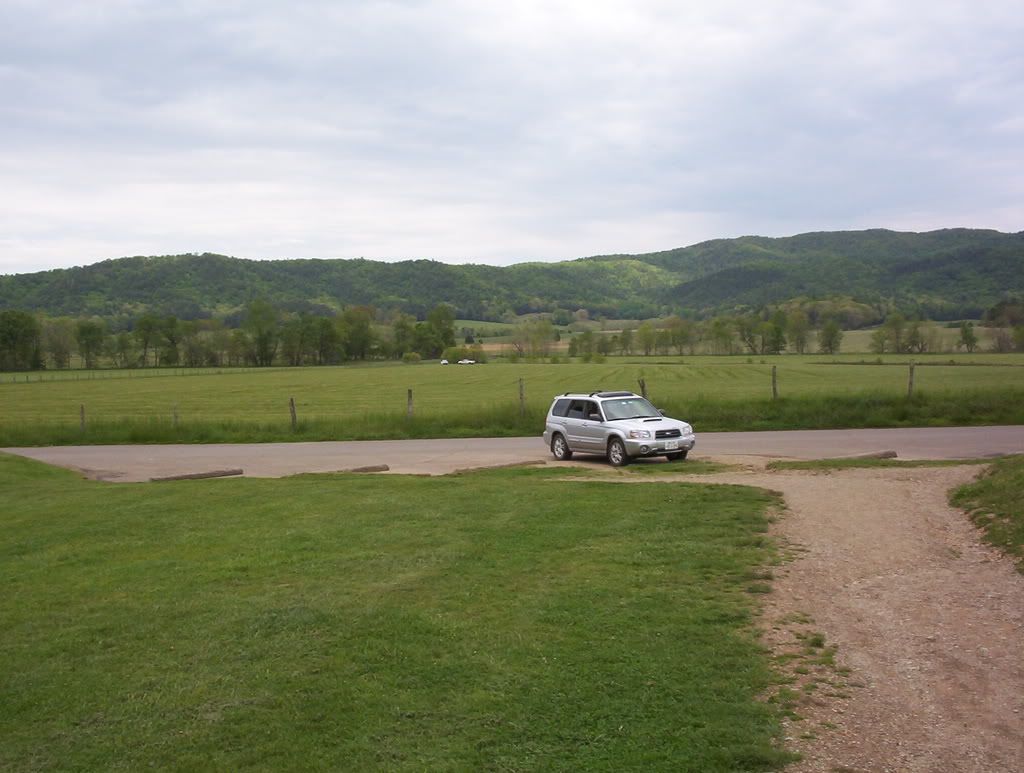 Of all the water crossings we encountered, this one on Sparks Lane in Cades Cove was the deepest:
From Cades Cove, we went down Rich Mountain Road (Parson's Branch Road is closed due to a washout and will reopen in '07), a winding gravel one way road which takes you down in elevation. Being a one way road, it makes taking those blind corners a little easier. At least you know there won't be a pickup truck facing you!
Once at the bottom, we hung a left on US321 to the Foothills Parkway (western section), then south on the parkway.
Photo ops: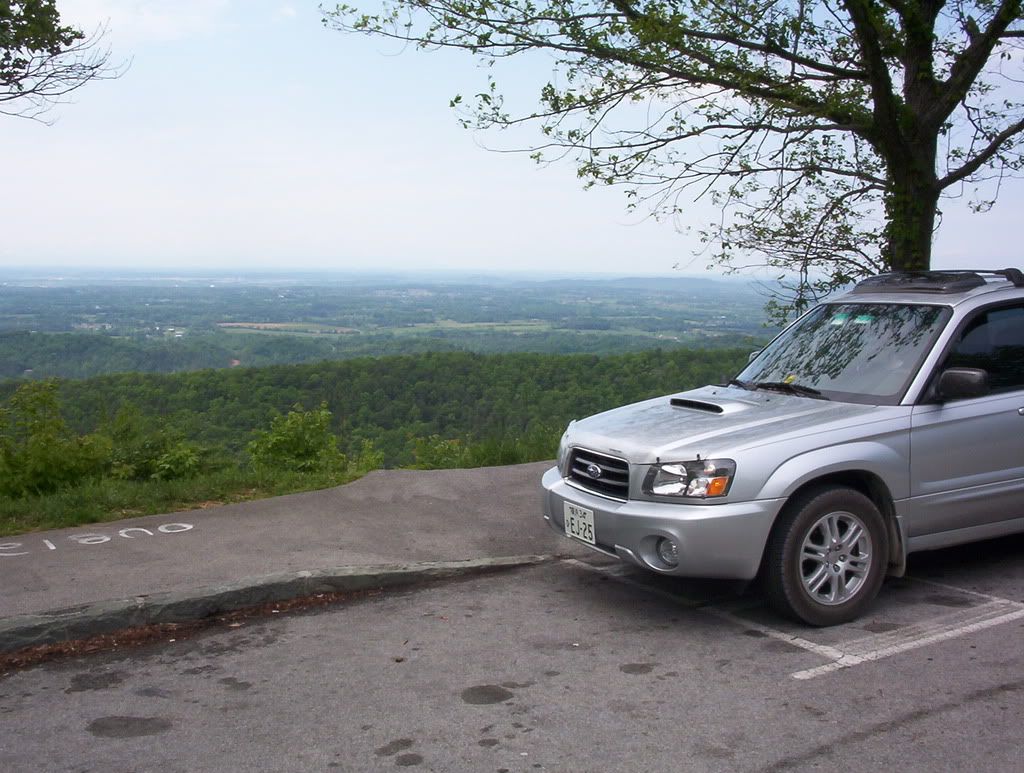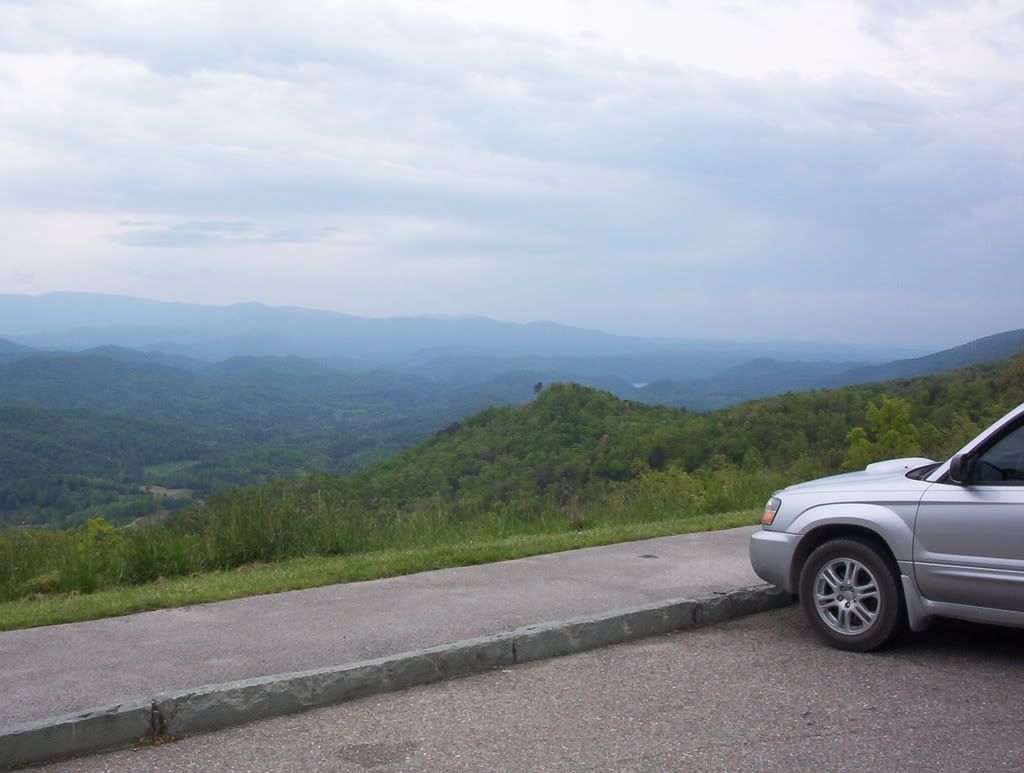 At the bottom of the Parkway, we took a left onto US129 south.
HOLY KRAP! What a road! This has got to be the twistiest, steepest road I've ever seen!
Bikers love this thing. We saw hundreds of them. Unfortunately one or two of them get killed here every week.
The telltale signs are a single tire mark on the downhill side ending abruptly in a rock wall.
There were many such marks on the road.
Once we got into Robbinsville, we made a right onto NC143 (Cherahala Skyway).
This is also a great paved road following the peaks: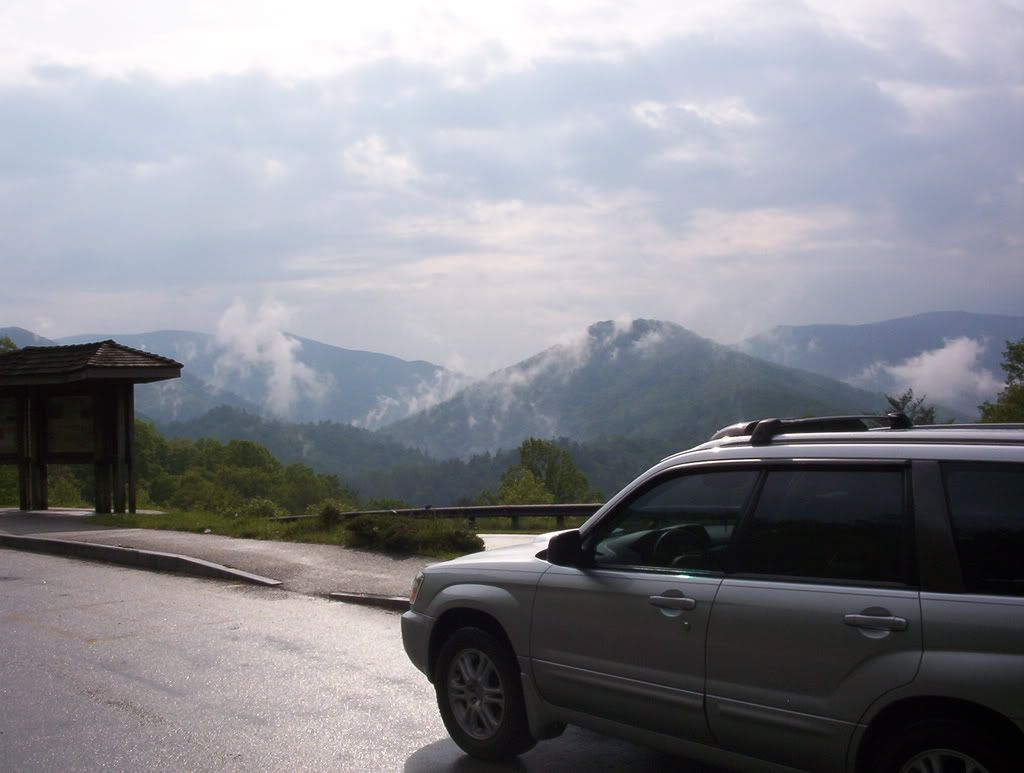 At Stratton Gap, we took N River Road west to Telico.
This road was a little hard to find as it's not marked off NC143.
If you have a GPS though, you will have to turn off the north side of the road and follow a short ramp where at the bottom you will make a left and go under NC143.
N River Road is a gravel road which follows a river gorge.
There are some spectacular views here. Proof: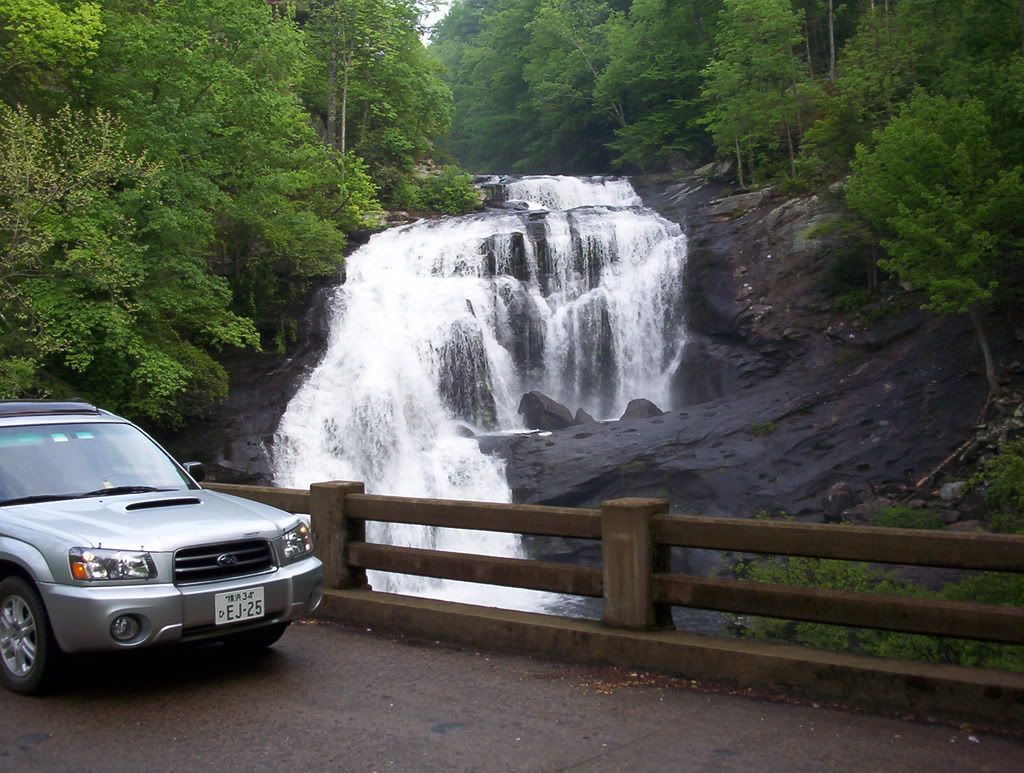 Once into Telico, we made a left on TN68, following it to US64 east into US19 and back to Cherokee.
Wednesday, we headed home via Blue Ridge Parkway to Asheville, then back down I-26 to I-95.
SUMMARY:
This is Subaru territory.
Whether you off-road or not, there's a road here to tickle your fancy.
The views are spectacular and the wildlife abundant.
Bring a camera!