Discussion Starter
•
#41
•
A fun little "mod" today. Just churching things up a bit and giving the car a "feel" that fits me a bit more.
Before: bland, boring
After: Custom anodized aluminum made in the USA!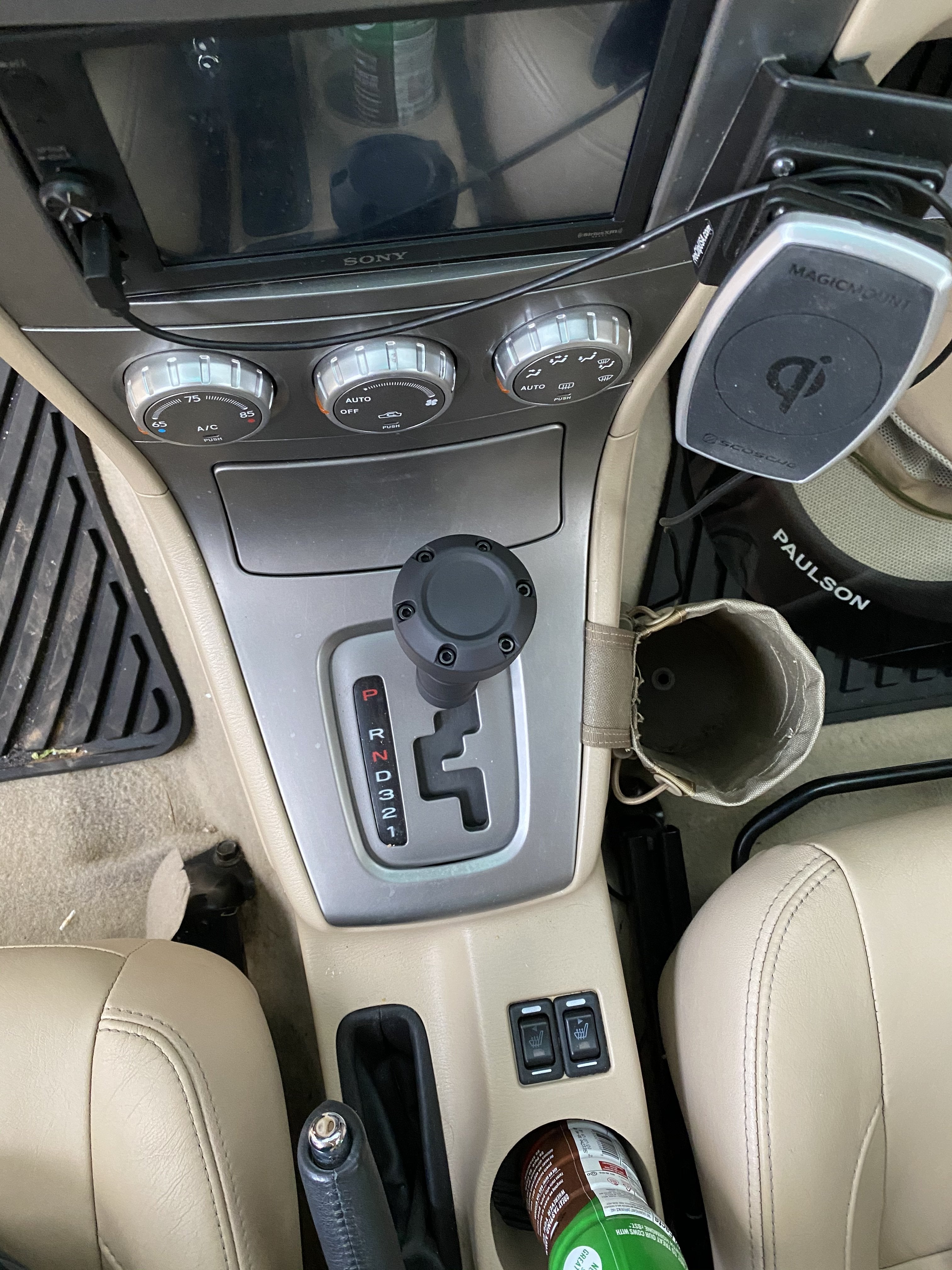 much better! I might have to fashion a cover of some sort for it since metal can pretty hot out here, 110° today and the inside of my car felt like 3000° when I got off work at 1500.
I searched for quite a while for a shifter that wasn't your typical cylindrical, turned on a lathe shift knob. I almost went with a knurled piston from WC Lathewerks, and then I found this guy from AJT Designs. It's made for a Toyota so a simple 10x1.25 to 8x1.25 adapter and I was off to the races!
Now I just need to figure out STI pedals. I THINK a 2012 sti gas pedal will work since I have the solid molded gas pedal. Does anyone know for sure?