Gear Head's '98 S - From Stocker to Stalker (Eventually)
Hello All,
First off, my name is James and i'm the now proud owner of a 1998 Forester S model with about ~161,000 miles on the clock. I picked it up last week and i come from the Honda side *gasp* where i had 2 civics, both of which i turbo'ed and modded the hell out of.
So the car needs some work but it's going to be my new project car. the positives are that the timing belt/wp/valve covers and a slew of gaskets were just replaced along with some balls joints, etc...it does have the DOHC EJ25D so i'm being vigilant about the head gaskets.
Here is a picture of the ol' girl a day or two after i got it:
here's how she sits with winter tires (12/30/13)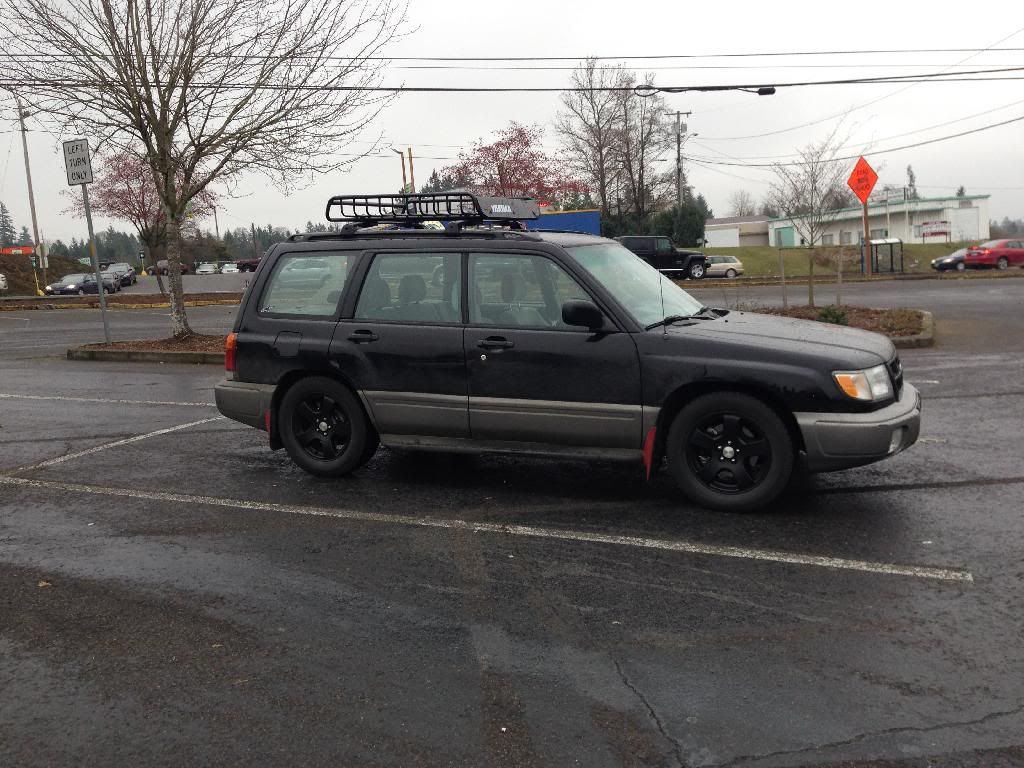 here is her now with some summer tires on and fresh wheel bearings (4/6/14)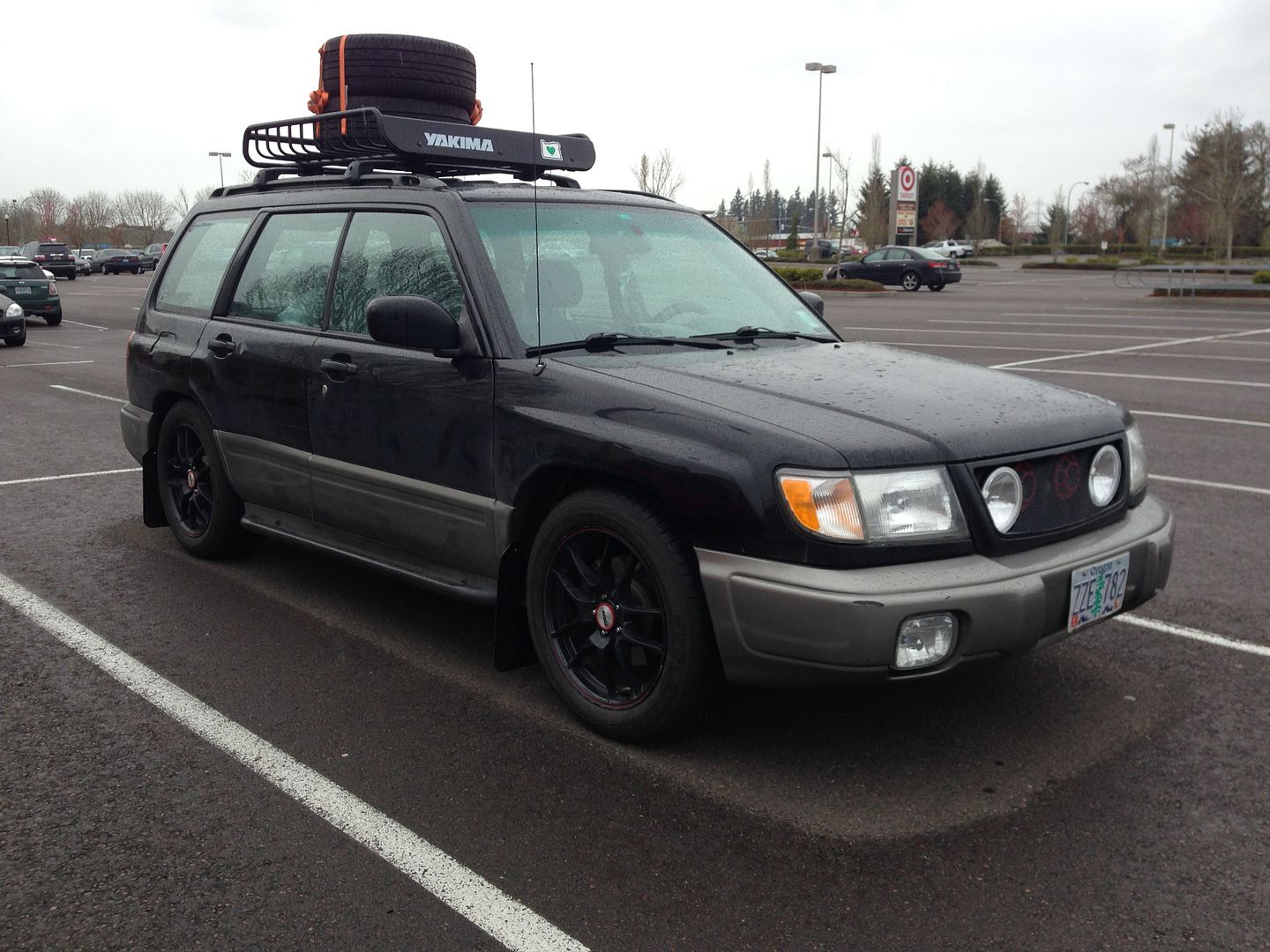 there will be a lot of posts from me in the future regarding technical issues!
My current list of future mods are going to include:
-Rear HB Brake upgrade
-Front STi Rotors/
-Exhaust with a Borla UEL Header (probably) and some sort of Magnaflow muffler
-Suspension (this one is shot!) with perhaps some WRX struts/springs.
-Remove my remote start and alarm from my old civic
-New stereo w/ Bluetooth and perhaps a side mounted subwoofer...
-New wheels and tires of course.. powdercoat/paint the stock wheels for winter.