Discussion Starter
·
#1
·
Alright, I figured it's time to start a small journal, since i've finally ordered some parts and I wanna start modding it.
I bought it back in 04 with 48k on it, lent it to my grandmother for about 2 years, which i regret because it's not got a few dents and whatnot, but I'm in the process of trying to get them fixed.
I ordered a carbin fiber front strut brace which should be here friday/saturday and I'll take pics of that install and this friday, I should be buying a rear wing for it.
Here are some pictures that I took today, YES. I know she's dirty but new england winters are horrible and I try to keep her clean but it's hard.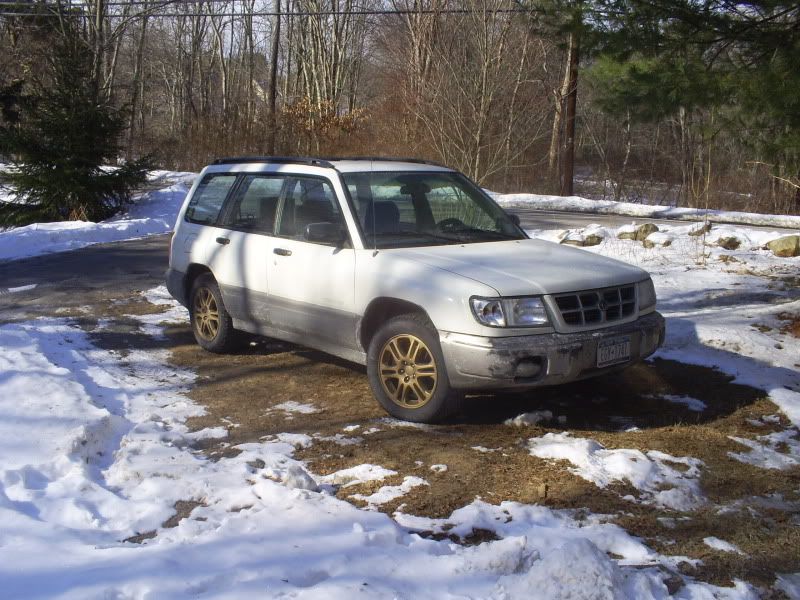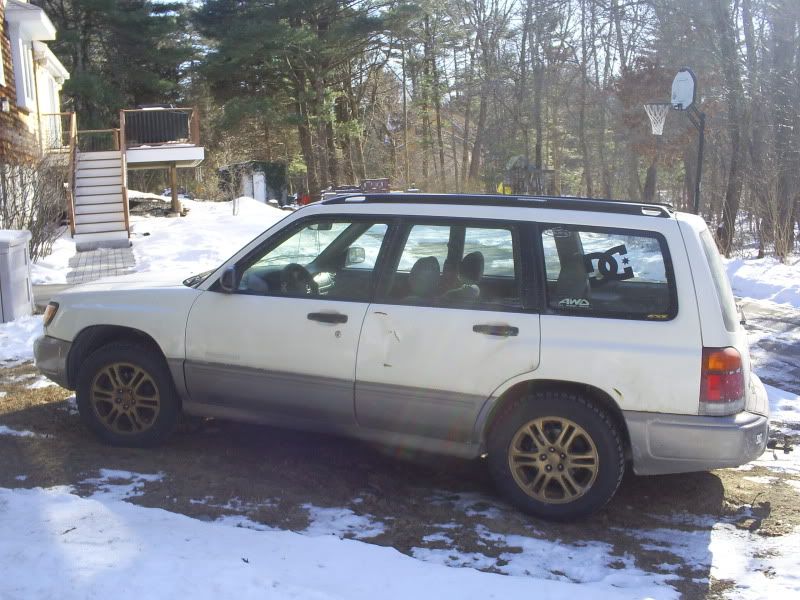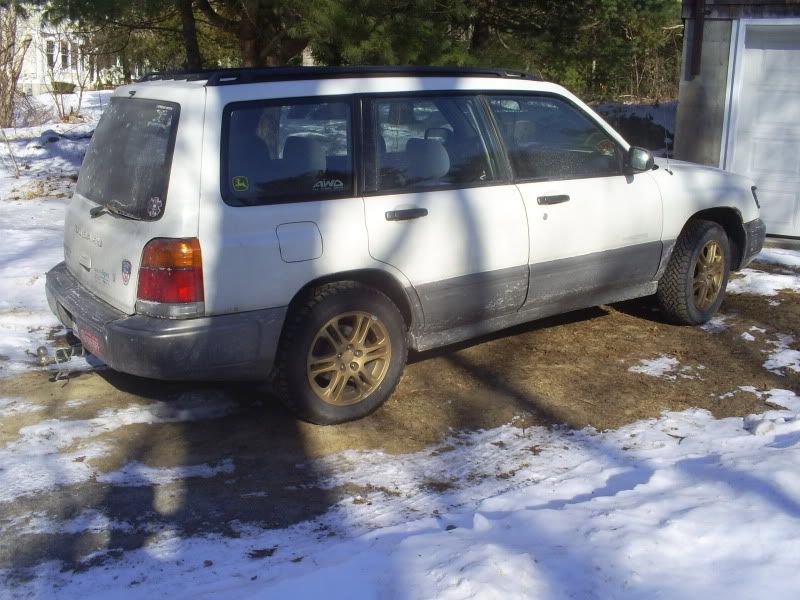 I've got some work to do on her. I've gotta replace the corner lense, but I want the clear lenses which are hard to find. I need to find a place around here that will fix the dent on the drivers side passenger door and the quarter panel. My fog light got knocked outta place one night from some deer, which kinda pissed me off AND the bumper paint is flaking off in different parts.
OTHER than that, it's got 140k and it's holding up like a beauty! Once the motor goes, I wanna look into getting it swapped for a newer WRX non-turbo motor, but that's a whole 'nother project. Hope ya like!