So this is the beginning of the car modding and I was told that I should start a Journal thread to document the changes to the car.
The over all plan for the car is a streetable car that handles really well, is moderately faster than stock, can haul the family, kayaks and mountain bikes.
This is the car at the dealership in Utah the day I bought it.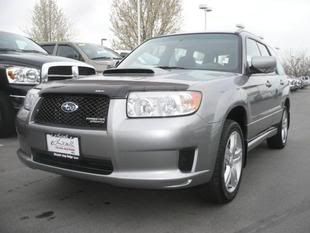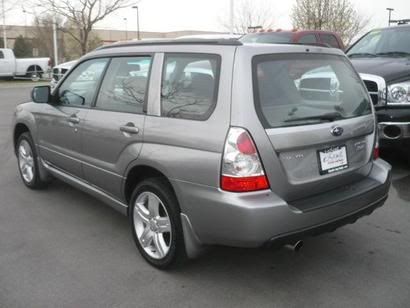 This how it looks now except the new STi Hood Scoop: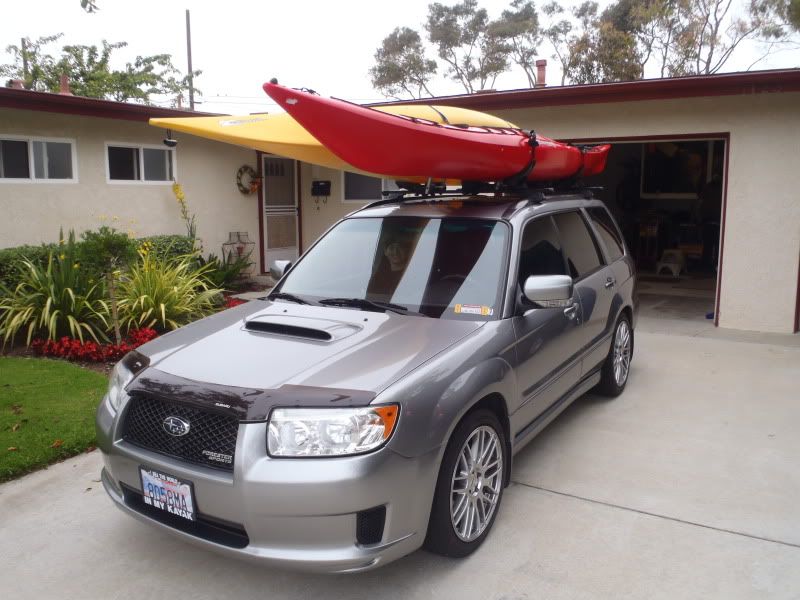 To date I have added:
The Green Panel Air Filter
Thule 440 Roof Rack System
Curt 1 1/4" Hitch
Prodrive Axle Back Exhaust
Window Tint
Swift Springs
Perrin Rear Sway bar Kit w/Stout Mounts
Kartboy end links
Mann Engineering sway bar link supports
ASA 18x8 Rims w/Potenza 225/45R18 Tires
STi JDM Hood Scoop
Polyurethane Bushings
Kartboy rear subframe lockdown bolts
Cobb Access Port Stage 1
STi Pedal Kit
STi TMIC waiting to installed.
This was my last "I'm going to leave it pretty much stock" project:
That I picked up looking like this 2 years previously:
More to follow...