dpkilty '04 XS Journal...Now with 100% more Wife...
This is being daily driven by my wife now since I now own an XT. I will still update things as they get done though.
Now will be known as
"The Bandit"
Plans
In no particular order:
1 Window Tint
2 Remote Start
DONE! 3/20/11
3 Exhaust
DONE... For Now
My only "problem" is trying to keep it all look stock. SLEEPER = MUCH GOODNESS. Also of course everybody has the other problem of not having a money tree in their backyard. Know where I can get one of those?
Anyway if anybody would like to see something in particular when I am posting details of my mods just send me a shout and I will do my best to help you out.
If anybody has seen some of my other posts I am a little crazy when it come to car audio, ok well a lot crazy. I will say it now, there will be tons of work going into my ride, from sound deadening to custom installs, hopefully someone on here will get some use out of it. But that's my main area of knowledge and I hope I can share it with everybody on here. The way I do things is by no means the gospel in car audio, I do things my way and I am very picky and OCD about the details. If you have questions as to why I did something a certain way just ask, I will try to give you my reasons and some pros and cons. You decide if you want to do it that way yourself. Anyway back to it.... So here is a pick of my 2004 Java Black Pearl 2.5XS Premium Forester.
Enjoy :biggrin: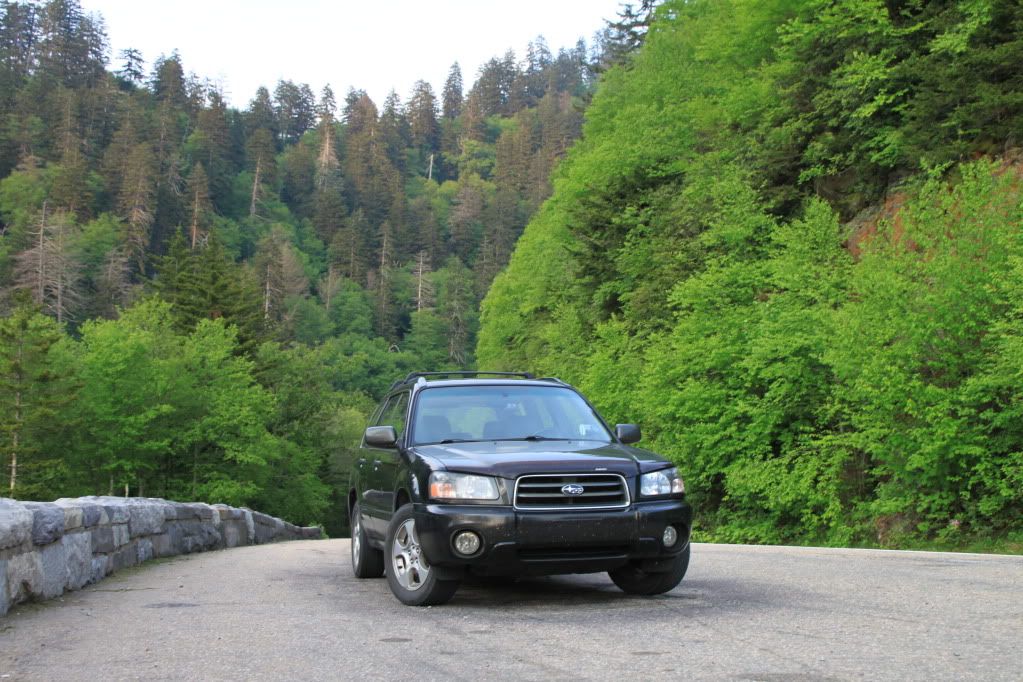 Table of Contents:
Audio:
Tweeter Kit Installation and Review
Tires:
Yokohama Geolander AT/S
Misc.:
Passport 9500 with Smart Cord
Exhaust:
STI Axleback Install (Pending pictures once fitment is correct)
Random Pics:
"Off Roading" on the Farm
Shameless AWD Cruise for the Boobs Plug
Parts Shelf: aka upcoming projects...
06 STI RSB w/mounts
06 Sedan Springs
OEM STI Fender Braces
04 STI Master Cylinder