2005 Lifted 2.5 XT 5-Speed MT Dual-Range
Discussion Starter
·
#1
·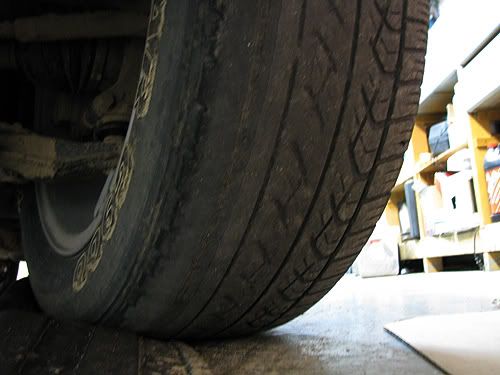 Yep. That happened in 5 days. An alignment is HUGELY important before you take a 1500 mile trip. Went to Wolf Creek, CO a couple of weeks ago, and these tires barely had any wear on them. So I debated getting an alignment before the trip (which is breaking my #1 rule before taking a trip)....and didn't get it because the car rode perfectly, and drove straight and true.....so I thought....
So, I get back from the trip, and what do you know, noticed that I completed destroyed both front tires. The passenger side tire isn't as bad as the drivers side. But yeah, that's what happens when you drive 1500 miles in 5 days on a mis-aligned car. (lesson learned, I'll never break that rule ever again).
So, since I have to get new tires and an alignment (obviously), I decided to replace the struts with KYB GR-2's. Everything is currently being shipped, but had a question as to exactly what else I may need for the strut replacement.
I already replaced the top-hats about a year ago, so they're fine. I ordered the spring-seat rubber things, and they're on the way. I ordered the GR-2 struts (FR 334370, FL 334371, RR 334344 and RL 334345). What else do I need, or did I mange to cover everything for once? Anything else I should replace while I'm at it?