Discussion Starter
•
#1
•
Hello folks,
A couple of weeks ago, I posted
a thread
about the possibility of one of the wheel bearings going bad. I got it replaced with SKF bearings.
For 4 days after replacement, no issues, but on friday (replaced on monday), when I was going very slow (less than 10mph) in the school parking lot, suddenly many lights lit up.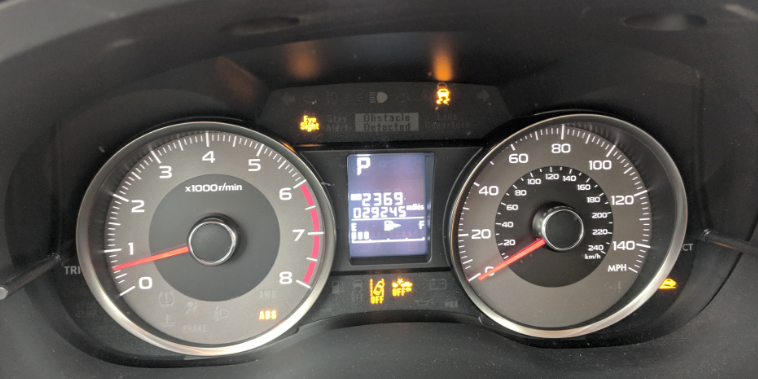 I parked the car, took a picture and turned off the car. After about an hour later, I started the car and no lights showed up. So no idea why the lights lit up in the first place.
After that event, every time I start the car, the Eyesight and forward collision avoidance system is turned off by default (red rectangle are the only lights that light up).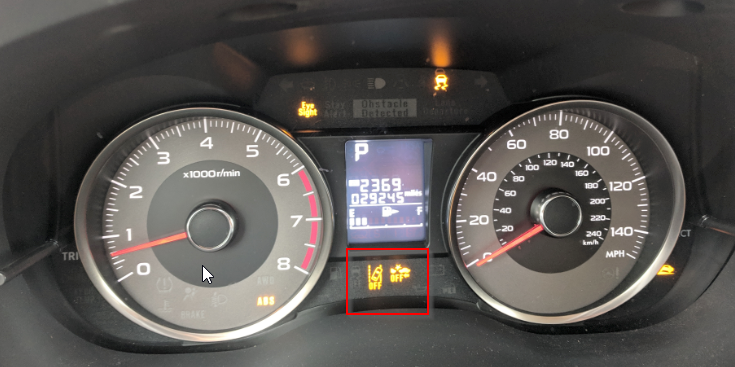 I push either of the buttons near the map light and it starts again. I can't explain why it is turned off by default.
There are no codes that I could find with OBDII adapter and Torque Pro app.
Can anyone explain what is going on here? Should I take it back to the mechanic? He is not a Subaru specialist but the guy is good at what he does. I don't know if he knows the nitty gritty details of quirky Subaru.
Thanks in advance.