Ok so I wish I would have started one earlier in life but hey better late than never!!!!
This my 06 XT Limited 4EAT bought bone stock in August 2012:
As she sits today:
Mods List:
ENGINE:
APS 70mm CAI
AP Hard Turbo Inlet
Invidia N1 Race Catback (no resonator)
Invidia Catless Downpipe
KartBoy Long Ex. Hangers
Grimmspeed 3 port EBCS
AP Fuel Rail Kit
Tomei FPR
ID 1000cc Injectors
TGV Deletes
Moroso Air Oil Separator
LIC Motorsports Secondary Air Pump Delete Plates
Emissions Devices Deleted
GFB Lightweight Pulley
VF48 Turbo
PTP Turbo Blanket
Grimmspeed TMIC
APS 50/50 BOV
Innovate XD16 AFR Gauge and LC1 Wideband Controller
Tuned by Ron from Phatbotti Tuning
SUSPENSION & BRAKING:
Foz Spec BC Coilovers (page 3)
Whiteline 24mm Front Sway Bar
Whiteline 22mm Rear Sway Bar
KartBoy Endlinks
07 STI Master Cylinder and Brake Booster
07 WRX 4 pot Front/2 pot Rear Fixed Calipers (rebuilt by me)
07 WRX PowerSlot Rotors Front/Rear
StopTech Pads
StopTech SS Braided Brake Lines
04 STI Steering Rack w/ Whiteline Bushings
07 STI Front Control Arms (page 2/3)
07 STI Lateral Links (page 2/3)
GT Spec ALK (page 2/3)
SuperPro Control Arm and Lateral Links Bushings (page 2/3)
Cusco Hard Engine Mounts
Rallitek Race 4EAT Trans Bushing (polyurethane)
Kartboy Pitch Stop Mount
WHEELS AND TIRES:
Stock w/ Goodyear Assurance Tires (lame tires, will be upgraded, terrible traction, fun to do alittle sliding with in the rain though lol)
Rota Ds 18x9.5 +40 offset w/ Sumitomo HTR ZIII 255/40R18 (page 6)
EXTERIOR:
07-08 Sports Grille
08 Sports Tailights
Deleted Fog Lights
STI Front, Rear and Front Door Badging
Painted headlights, new housings
Morimoto H1 HID system (page 2)
SuperBrightLEDs front (white) and side (amber) markers (page 4)
Carbon Fiber Tailgate Trim
Custom Carbon Fiber Roof Rail Deletes
INTERIOR:
Sparco Lap 5 Steering Wheel
NRG Subaru Short Hub Adapter w/ Clockspring Provisions
NRG 2.5 Gen Quick Release
ATI Steering Column Gauge Pod
Subtle Solutions Ashtray Area Gauge Pod
Prosport 52mm Boost, Oil Pressure, Fuel Pressure Gauges (Green at night/ White by day)
Innovate Wideband AFR gauge
JDM Red Hazard Button
Pioneer AVH-P3400BH Double Din Reciever
WC Lathe Werks Piston Shift Knob
WC Lathe Werks STI Shift Boot Collar for Auto
05 STI Shifter Trim/Surround
Sparco Harness Bar for GD chassis
Some Mods Pics: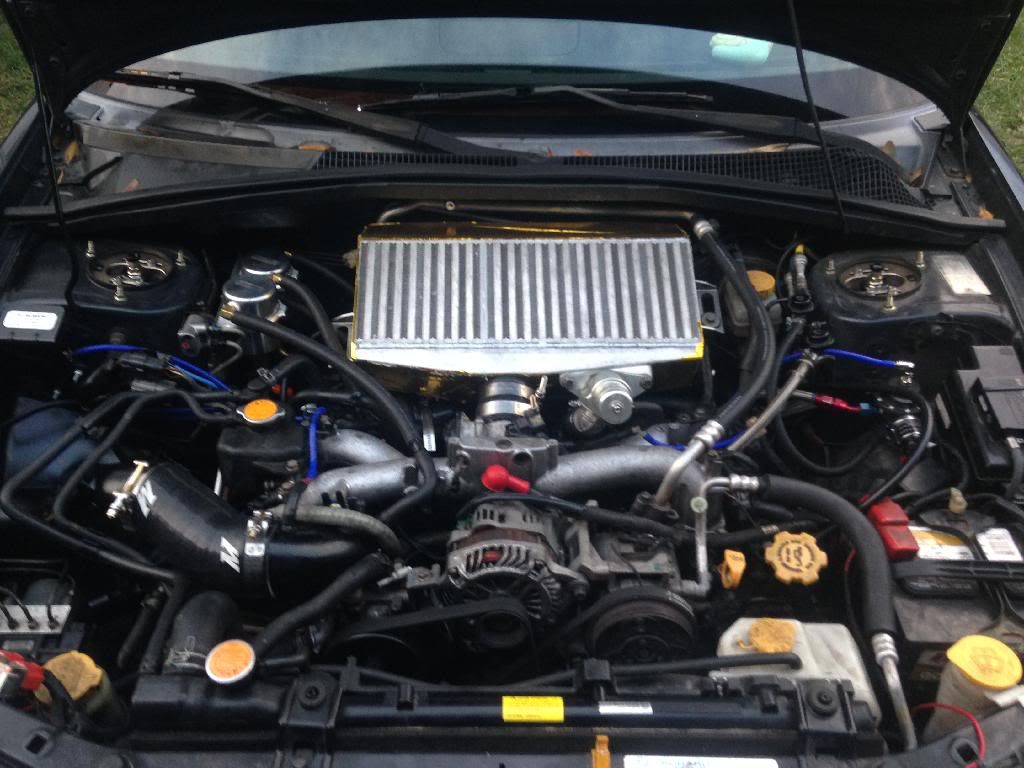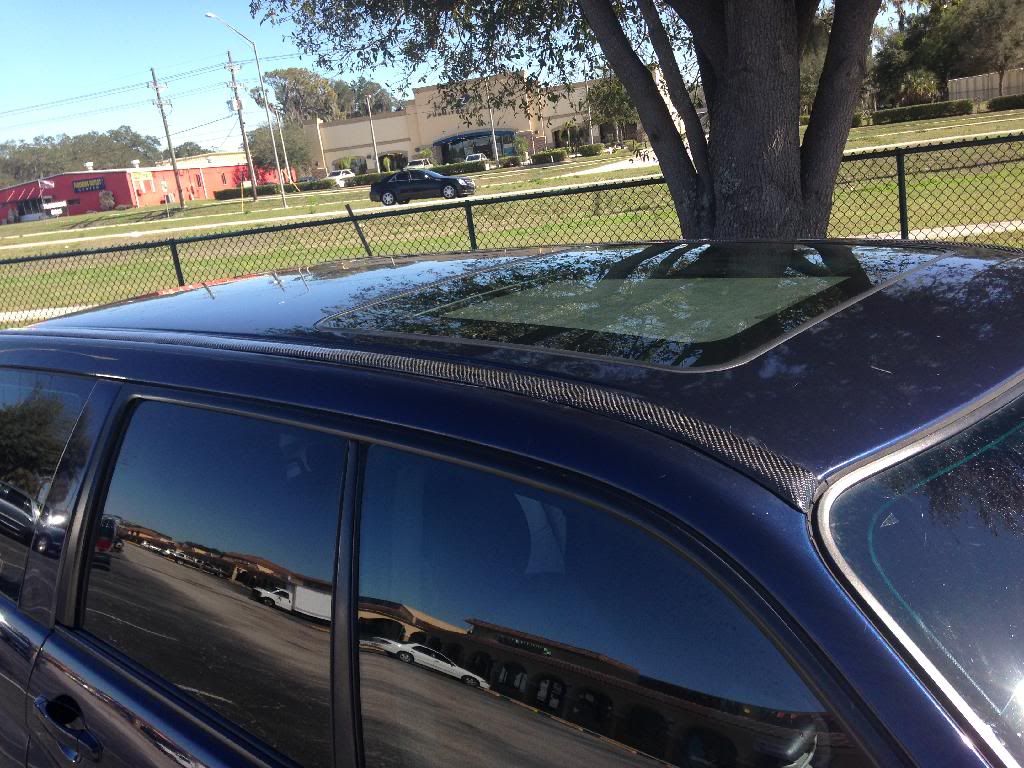 Future Mods and Dreams:
ATP GTX3076R Stock Location
GTSPEC UEL Headers w/ Thermal Coating (already have them)
Grimmspeed 3 bolt Uppipe 44mm EWG
Tial BOV & Wastegate 44mm (V-Band)
IPT Trans
Upgraded CV axles and Driveshaft
Detailed Motor Build
And Oh so much more!