Danohh's 06 FXT MT Journal (Lots of Pics!!)
Hi everyone,
Figured I'd start a page now that I have some of my mods installed. Since the install I've had the opportunity to take a few photos, so...what better place to whore out my photos than my own journal page!
Purchased Nov 09 with 38k
I didnt get pics of all the stuff I've done, but here's the total list to date in order of purchase:
Exterior/Interior
- All weather mats
- Yakima ski/board racks
- H1 6000k HID kit
- H3 3000k HID kit (for the fog lights)
- Red tail lights
- Innovate LC-1 Wideband and guage (not installed yet)
- Subaru optional double din mount (for the top of the dash board) also not installed yet.
- 3/23/11
Forester Sport Grill
Wheels/Tires
- New 18x8.5 linea corsa lemans wheel set
- blue forged aluminum work lugnuts
- STI center cap stickers (from vendor on Nasioc)
- (4) 245/40/18 Flaken azenis Rt-615's
Suspension / Drivetrain / Brakes
- New Swift springs on stock struts
- Kartboy SF bolts (thanks NickFury and Wyatt for help with the install)
- 4/30/2011 - 20mm STI rear Sway bar and mounts, KB rear Endlinks
- 10/15/2011 - New WRX red 4 pots (Front) H6 conversion (Rear) Hawk HPS pads, Centric Rotors
- 4/11/2011 - Used 04'STI Steering rack (80k, mi), Whiteline rack bushings, new subaru inner/outer tierods (BEST MOD EVARRR)
Powah Mods
6/19/2010 262WHP / 289 WTQ
- Used STI TMIC and Samco Y pipe
- Used Vf43
- New Walbro 255lph fuel pump
- Used Maddad Catted belmouth DP
- Grimspeed Exhaust gasket kit
- Bosal 3" STI exhaust
- Exhaust welded in 3" flat flange and 3" flex section, and modified rear section
- New NGK Iridiums (1 range colder)
- New grimspeed EBCS
- Full open source tune by
[email protected]
at "wickid innovation" 6/19/2010
AFTER 6/19/2010
-
New Process West Splitter
Thanks for looking...
Just got her home late Nov, washed, clayed, waxed:
Threw on some snows and junky 17" winter wheels and enjoyed the car over the winter months: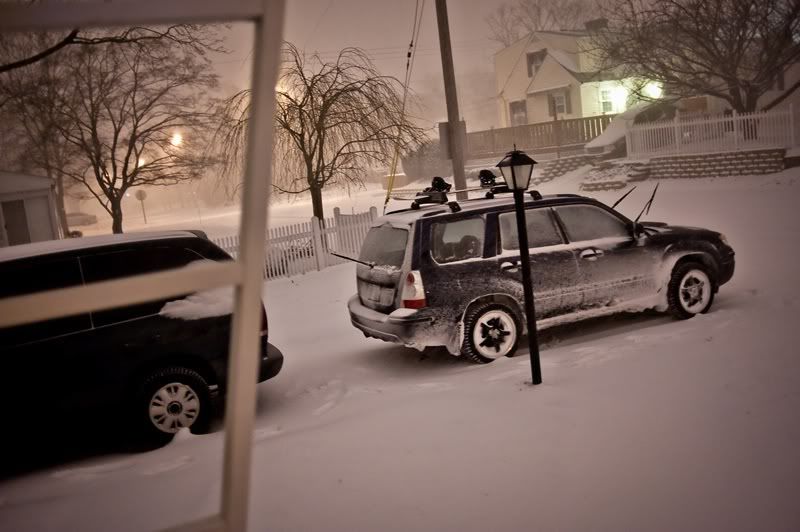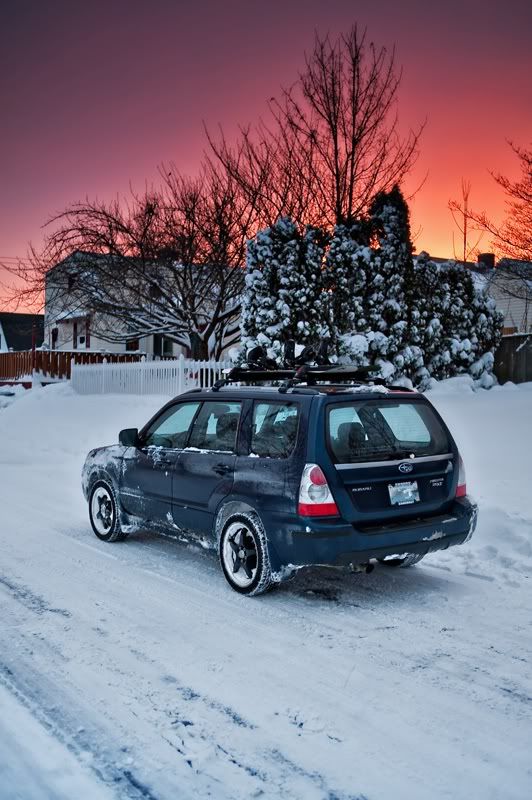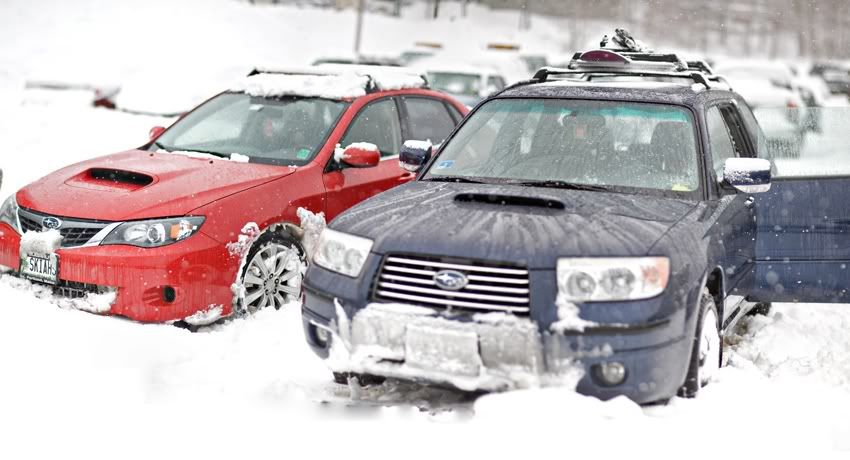 Over the winter I started building my parts pile with the hopes of getting her up to STI power levels. My goals were and are to have a reliable daily driver that can perform duty for all four seasons that is still fun to drive. I think its going according to plan so far :icon_razz:
Some photos of parts before the spring time install sessions:
VF 43 with 7k miles on it. (Thanks Frederix!) (Yes I did a photoshoot with my new turbo :bananapowerslide
STI TMIC (Thanks TRO8!)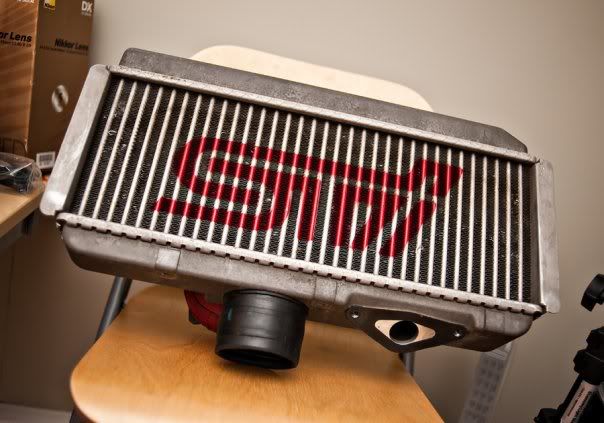 New Swifts: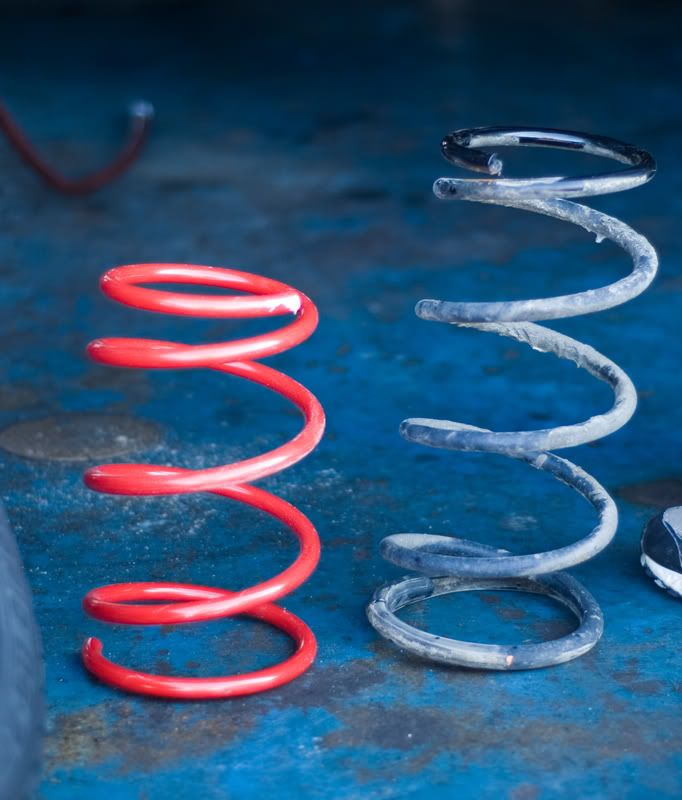 Some other misc mod shots: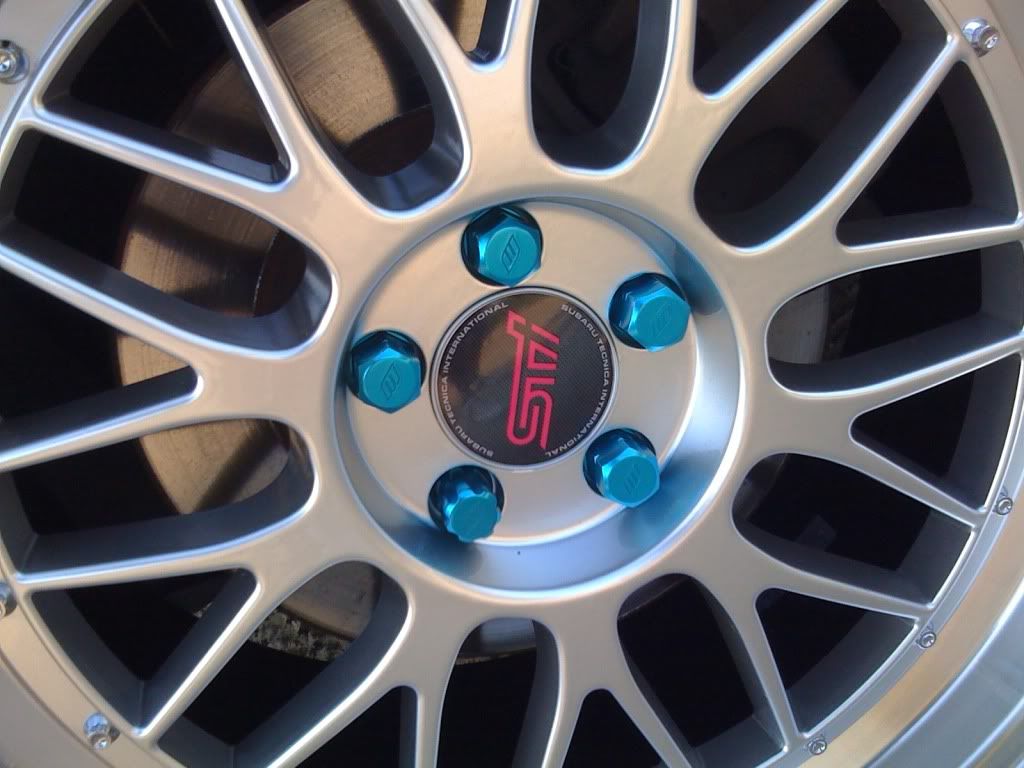 more pics coming...