Discussion Starter
•
#1
•
What do you get for the dad who has everything, travels for work all the time, and doesn't have much time to play with his car? What if you don't have much money? What if you can detail cars? :banana: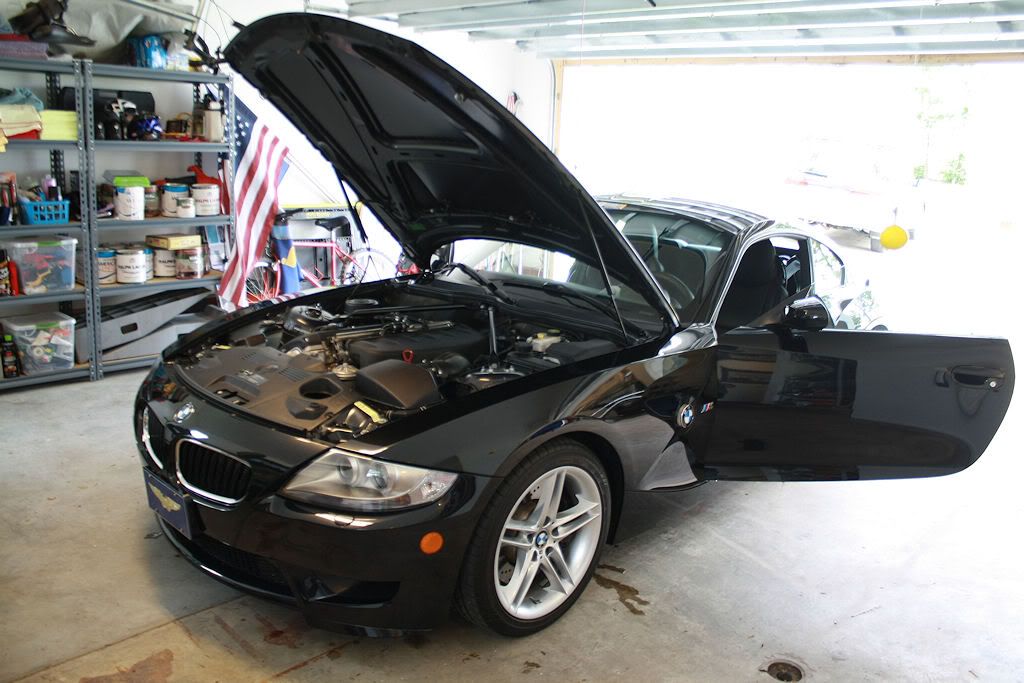 He's out of town until tomorrow night (his birthday) so I got up bright and early this morning, and gave it a bath. The above pic was after getting it dried off. On to the engine! Didn't need much, just a little dusting and touching up.
No real 'during' comparison shots, but it was just a basic clay, light polish, and wax. Used Griot's "Best of Show" wax (not very durable, but it shines beautifully), since this thing is a weekend ride, and never sees rain. Worked by hand with the polish, and applied the wax with a little buffer. Removed by hand, then wiped over with Meguiars Ultimate Quick Detailer. Tires got some 303, and wheels got a coat of Meg's NXT 2.0 Tech Wax to keep the ridiculous amount of brake dust at bay. Wiped the interior down with Meg's Quick Interior detailer and hit the glass with Griots Glass cleaner. Then I vacuumed the carpet, and gave the leather a little love with BMW leather conditioner.
Coming soon? New, fatter rubber, and a Rogue Engineering stainless axleback set.
Anywho. The after pics... I think he'll like it.