Discussion Starter
•
#1
•
Pete (pete_mac) and I were able to get hold of a brand new 09 XT 6 stacker head unit for a very good price a while ago with the idea to see if it could be fitted to a GT Foz (SF series). This was a bit of a challenge as the front face is a lot wider and will not fit without mods to the centre dash trim piece. In addition, the wiring plug is different.
There are a few benefits of this swap though. It looks relatively OEM (kinda sorta). It's a 6 stacker which also has MP3 capability, so we can burn 6 CDs full of MP3 and have oodles of tunes, or just use normal audio CDs. It also has an auxiliary input provision (with the right connector... as you will see ) We also found that it has a midrange control in addition to the normal bass and treble, which is nice in terms of tweakability of the sound. And there is the possibility of utilising the Sub Out too.
So, it's a good upgrade if you can get it for the right price and can do the necessary modding.
Here's the stock 02 GT 6 stacker CD head unit:
Here's the modified centre dash trim piece compared to the stock piece (it was second hand and came painted silver, it will be repainted it satin black or black plastidip for a nice OEM finish):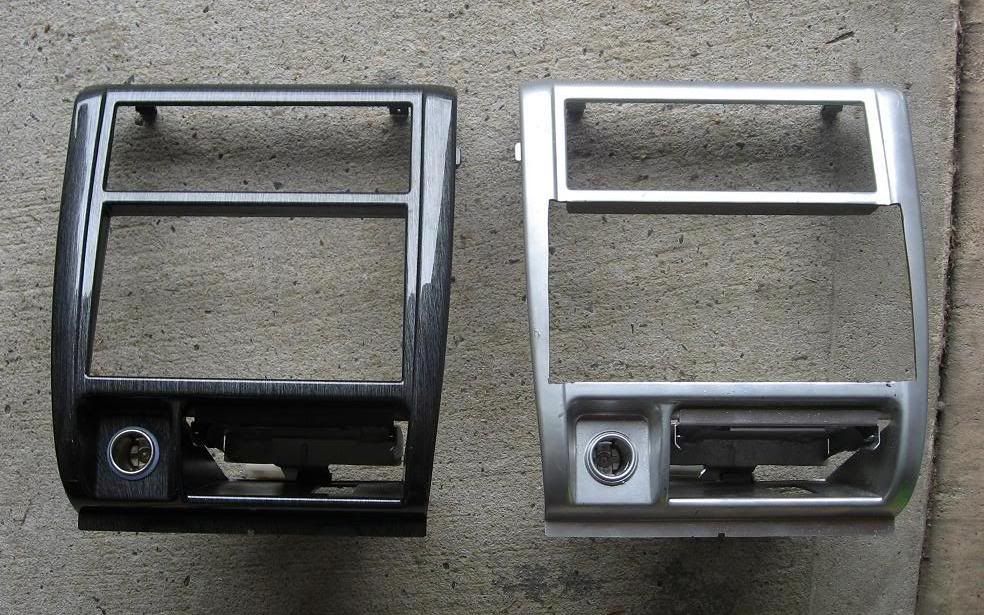 the wiring loom to provide connection to the new head unit without needing to disturb the existing head unit loom connector (plug and play!!)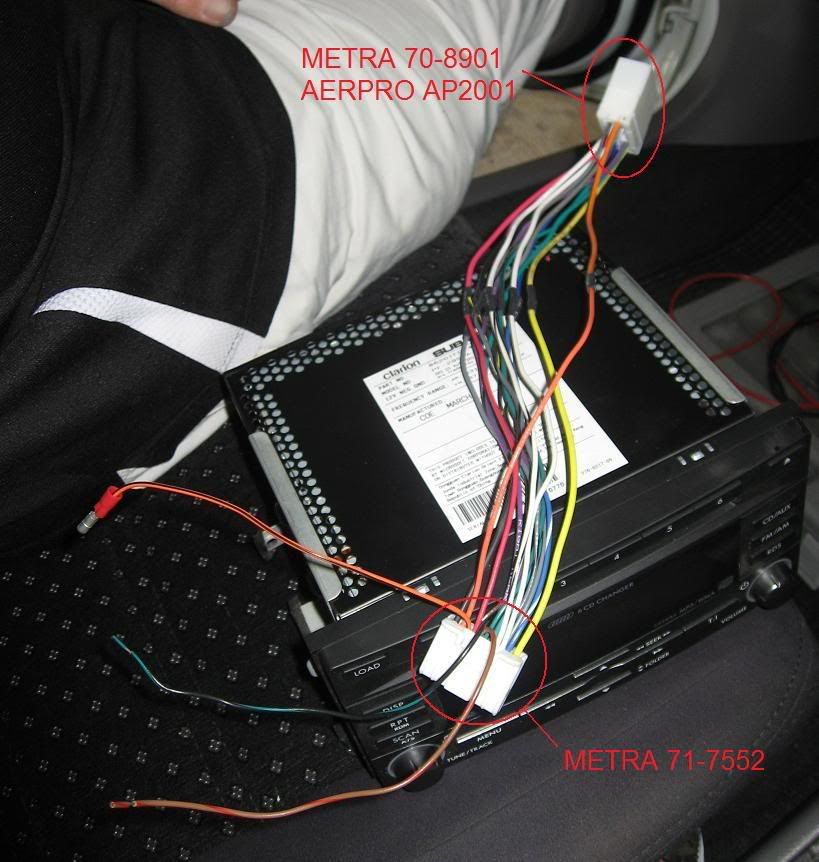 Custom aux input loom made up anmd fitted (with an extension piece to be made soon)
Here's the nice welcome that the new headunit gives you when it is turned on
The finished product (satin black paint, if this doens't hold up then the console trim will be black plastidipped!
Pete and I are pretty happy with the end result.
Cheers
John