2013 BMW X1, Impreza Spt 5MT
I joined here in June 2007 and had been thinking about getting a Forester for a while. In January 2008, we rented a 2008 Forester Sports for a road trip. After having the rental for several weeks, I liked it enough to finally search for my own.
Here is the rental.
On February 21, 2008 I picked up my Java Black 2004 Forester XT.
March 02, 2008
First mod was tint and my wife tinted the tails.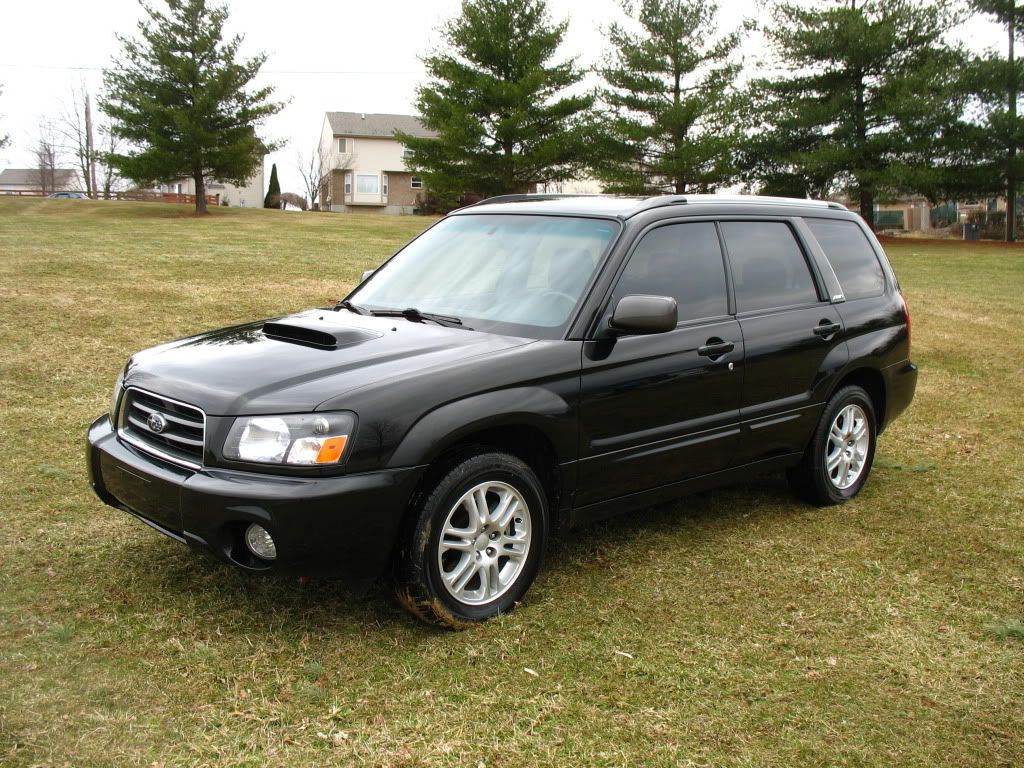 March 29, 2008
We had a Kenwood aftermarket radio, so I put that in.
April 06, 2008
I added an amp and sub after that.
May 03, 2008
The original Kenwood stopped working so I replaced it. This one fits better.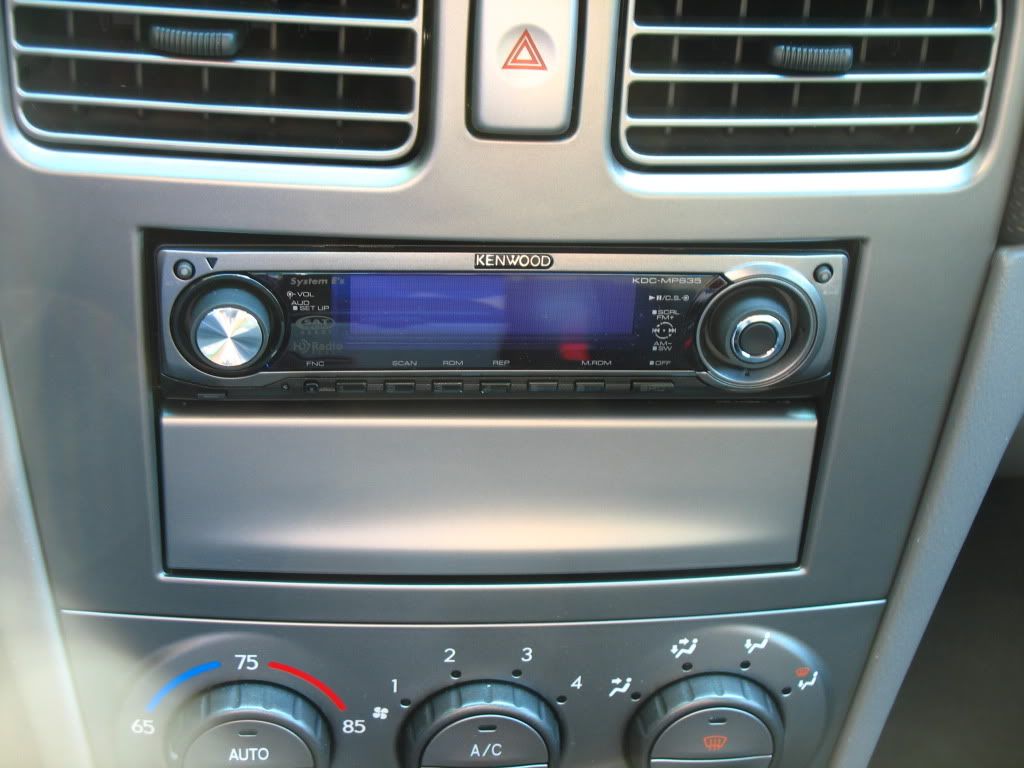 May 28, 2008
We had a 2008 WRX and since it had aftermarket wheels, I put the stock 2008 WRX wheels on the FXT.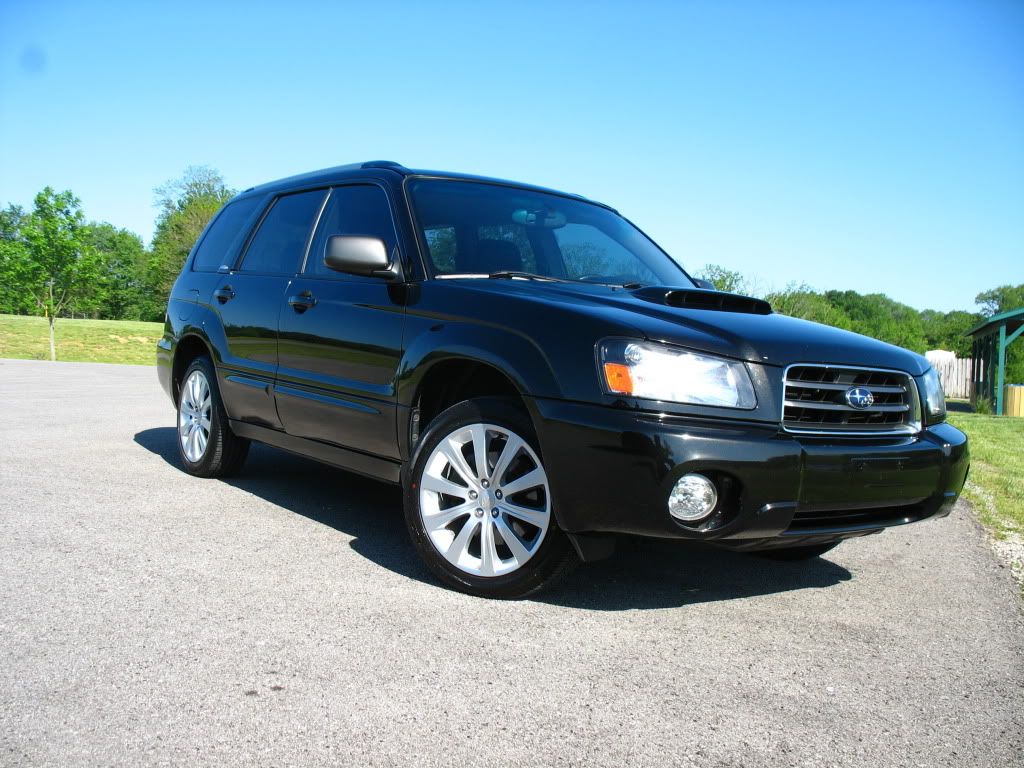 June 29, 2008
The chrome had to go.
August 16, 2008
For my birthday, my wife got me an Instrument Cluster upgrade
September 07, 2008
Since the paint on the 08 WRX sucked so bad, we bought a polisher to correct it. The FXT got a 3-step polish, and looked a lot better than the 08 WRX.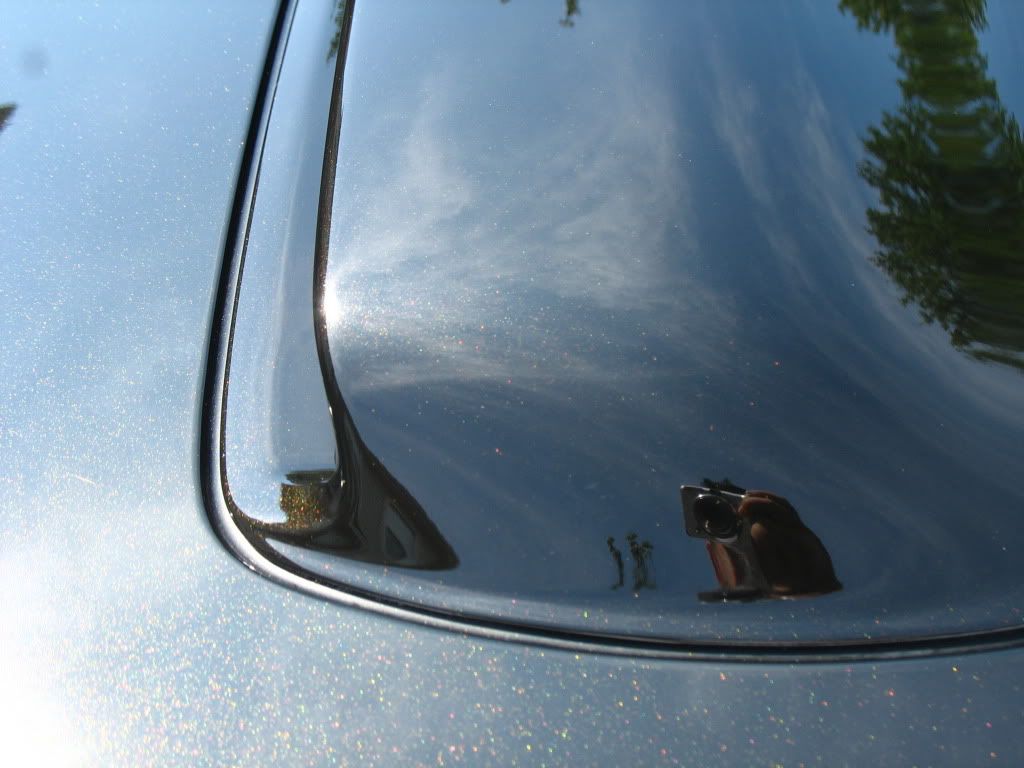 September 27, 2008
Polished and de-badged.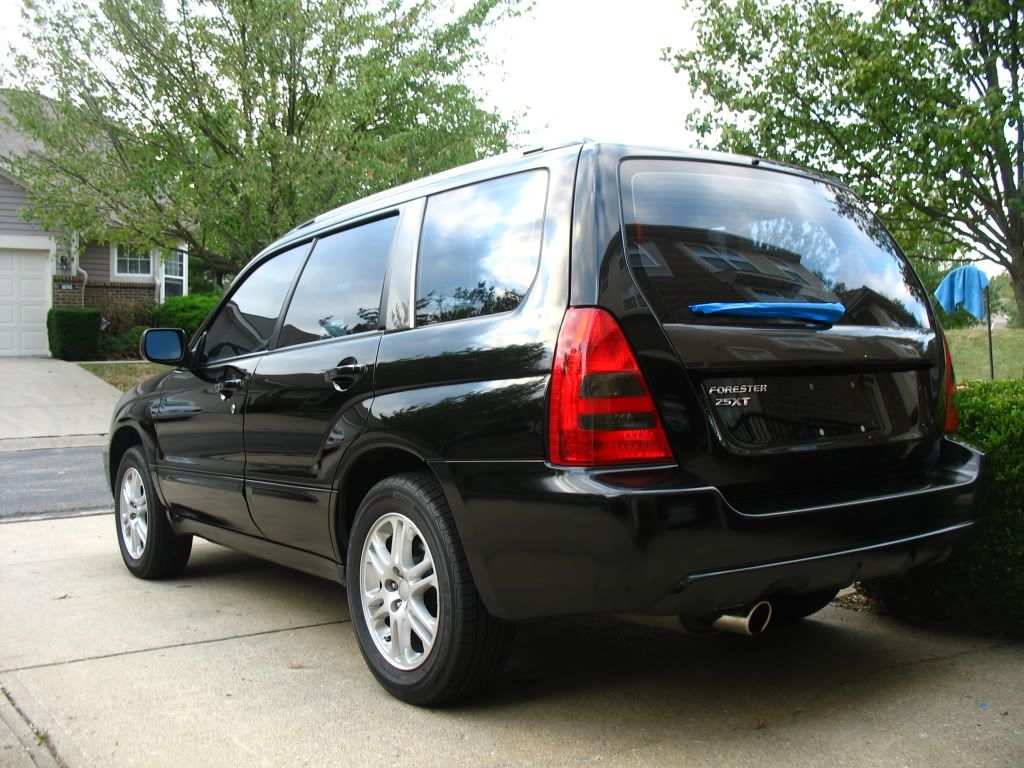 October 10, 2008
We sold the WRX, so the STI BBS wheels went on the FXT for a while.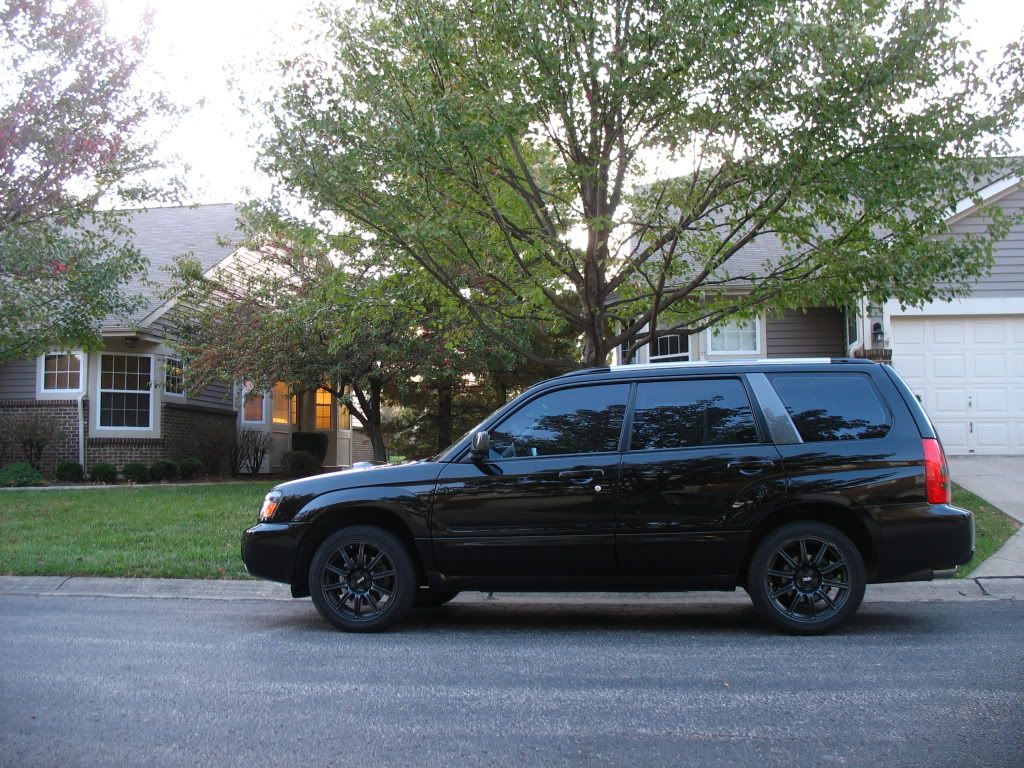 November 16, 2008
I got a good deal on a STI catback. Don't mind the mud, it was fun. :biggrin: