Discussion Starter
•
#1
•
I just got back from Virginia Motorsports Park with my 2006 WRX TR. The strip is located at ~100ft above sea level and according to the National Weather Service conditions were as follows:
Relative Humidity 65%
Temperature 50F
Dew Point 28F
Pressure 29.96 in. Hg
My car has just over 5,000 miles on the clock, and I'm running a 'true' factory stock set-up (nothing from the intake, exhaust, engine management, etc has been changed). I used Shell 93 octane gas (had a 1/4 tank), tires were at 40psi all around and I did no weight reduction other than remove my spare tire.
While I've been drag racing for 4+ years now, this was my first time with a WRX. I made a total of 8 passes and my three fastest are displayed below along with the run where I got my fastest 60ft but missed the 2-3 upshift...
On all my runs, I launched between 4,000-5,000rpms with some clutch slip. I'm car
#802
: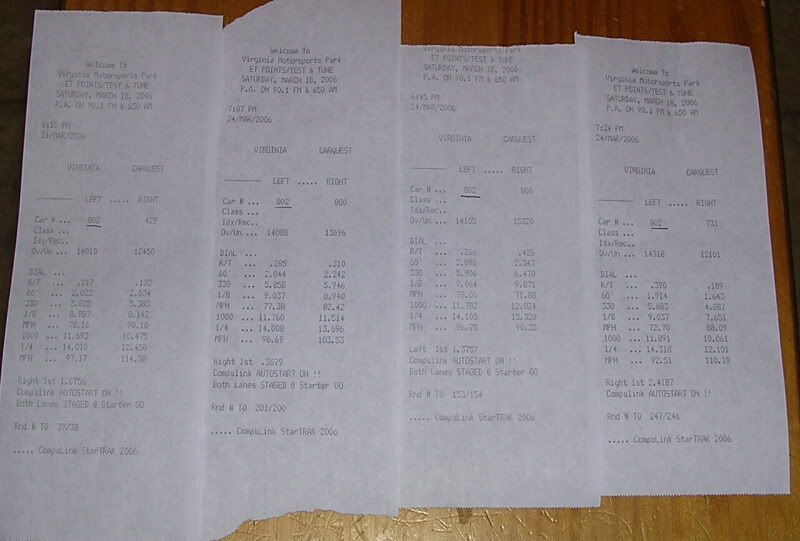 I was talking to an '02 WRX owner at the track and he mentioned that when he had a bov & TBE but was otherwise stock he trapped at 97mph and was able to run a low 13.7 - he was very impressed to see the 2.5L WRXs running so strong from the factory. While I didn't flat-foot shift my car, 95% of my shifting tonight was extremely fast & crisp. I netted my fastest traps & et's with upshifts at: 1-2 6,500rpms, 2-3 6,400rpms, 3-4 6,250rpms.
Here's a couple of pics showing my car in the pits, staging lanes and a shot of my 'factory-stock' engine bay.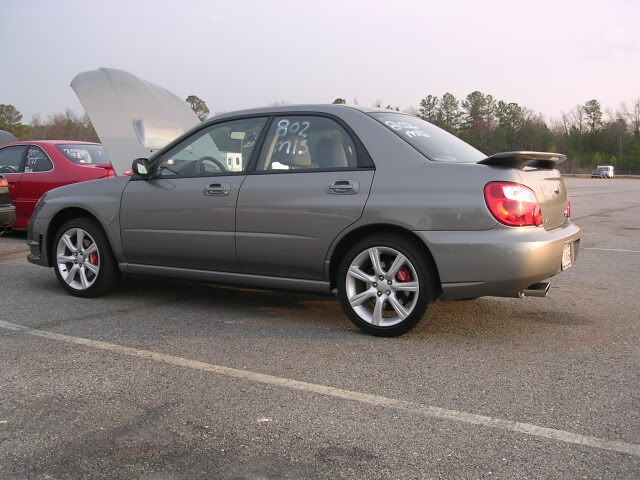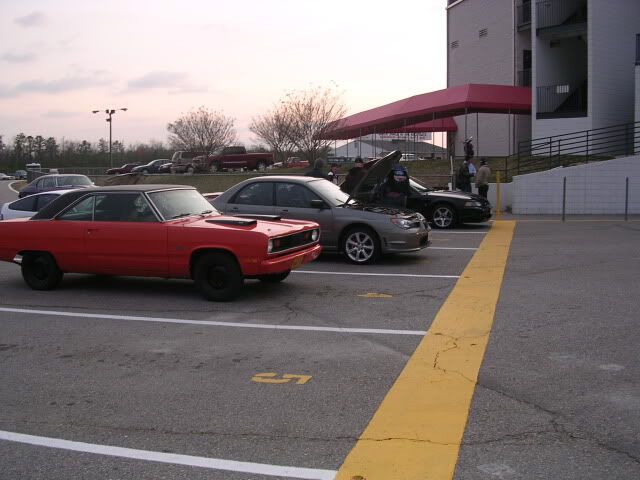 -Chike