So I've been running around with the front sway bar and no rear sway bar.
Decided to do a test.
(this was as far as I could go before leaving rubber on the pavement)
So I disconnected the front sway bar and took it for a ride.
Not as much body roll as I expected,didn't get on the highway but imagine it's quite noticeable there.
Went back up the ramps,what a difference.
(could have went farther,couldn't rock it at all like this)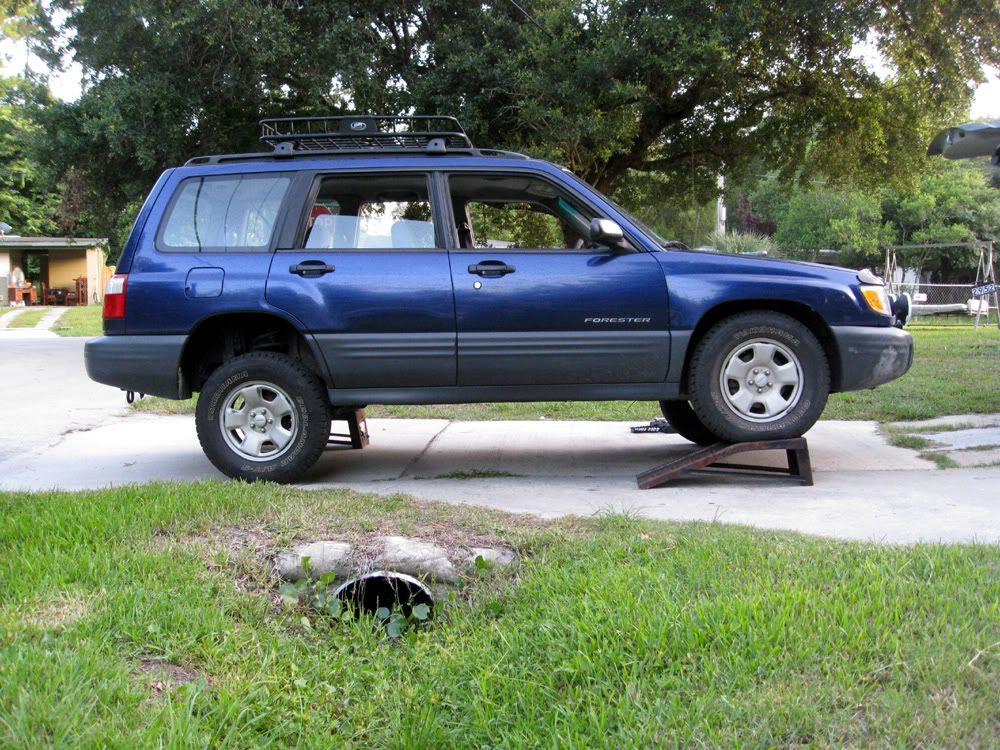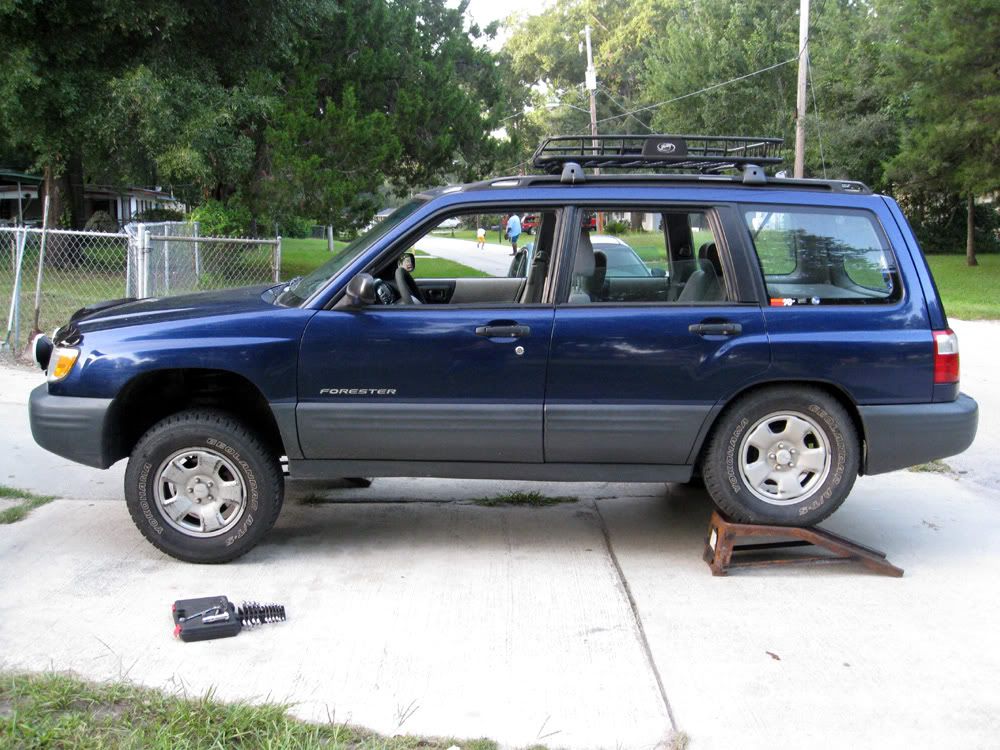 So that's all fine and good but would it make a difference off road.
Luckily I have a small area to play in right next to my neighborhood.
Theirs a hill there about 20/25 ft high,about 45 deg angle,rutted and off camber.
I could climb it with the front sway but only with some momentum.
Now I crawled up it from a dead stop in 2nd gear with the 4eat lock engaged,no wheel spin whatsoever.
:woohoo:
I made quick disconnects for the rear before I removed it completely,thinking of putting that back on and removing the front.
Anybody done this,any thoughts?