Discussion Starter
·
#1
·
A couple of days ago I purchased an automatic 2017 2.0XT Premium with 39k miles on it. Everything seems to be in great condition and I am really enjoying the car, but I have some concerns with some rust that I found. I should note that this vehicle originally came from the state of New York and that it has a 90 day limited warranty. Also, I can return it no questions asked within 30 days of the purchase (end of February).
For what ever reason I didn't really notice this on the lot (must have been too excited about getting my first forester
), but there appears to be a great deal of rust around the exhaust, rear differential, and skid plate (4th picture, not entirely sure if that is even considered the skid plate). That said, there does not seem to be an excessive amount of rust on the frame itself.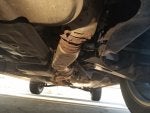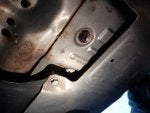 Another area that I found some rust was around the engine and the pulleys. This concerns me a little more as it seems harder for water/salt to get up into here. Could this be a sign that this is a flooded vehicle?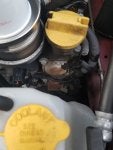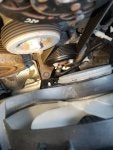 This all said, I have a few questions that someone more experienced with these vehicles might be able to answer:
1. Is this a concerning amount of rust for a 4 year old card with less than 40k miles?
2. Should I try to get the dealership to replace/fix this? And if they won't is this something that I could easily fix myself, or get fixed cheaply?
3. Is this concerning enough that I should return the car and keep looking? I really like this car all else considered, I just don't want to be stuck with a huge problem in the immediate future.
Thank you for taking the time to read this, and hope that you have a nice day!