Well, no. That's like saying if you use the same bolt as someone else does, your product should have certain characteristics. Or, if you use the same colour wire, or if you use the same tires, your car should be capable of the same level of performance. I can use the same hockey stick and skate on the same rink as someone else, but it doesn't make me an NHL superstar. Fitting into the housing means only that they have a certain physical and electrical connection, and they're a certain size/shape. You can stick a piece of cutlery into an electrical outlet, but that doesn't suddenly make your spreadsheet do your taxes.
No, the law regarding headlight bulbs is that if it plugs and fits
properly
in a headlamp, then it must work in that headlamp, and all other headlamp it plugs into. The relevant Federal Motor Vehicle Safety Standard was written this way to make things easier on non-mechanics: the idea is that if you find a bulb that will fit properly (goes in, fits right, plugs into the socket, etc.) in your car, then you can be assured that it works fine in your car--no guessing or testing or mechanic experience needed.
These LED bulbs will fit in the same place as halogen bulbs, but they don't necessarily create a safe, road-legal beam pattern.
I would suggest that Amazon reviews are not the best place to get information on anything important. I wouldn't decide on a pacemaker, surgeon, math tutor, or bulletproof vest based on Amazon reviews. It's even difficult to trust an Amazon review to tell you a product weighs a certain amount. These reviews are essentially from randoms off the street. The two links in the quote above are full of lots of claims. Specifications are one thing, but claims made by the marketing dept for a consumer product are quite another. I was walking past the end of the aisle today at Costco and a salesperson was telling a customer about how the molecules in some cosmetic cream are smaller and then there were some marketing claims afterwards. I'll admit that my judgement here is based on someone's appearance, but I looked as I walked by, and I honestly don't think the salesperson knows what a molecule is.
I'm only using Amazon reviews to gauge the relative popularity of the bulbs you feel are irrelevant. I think we can agree that Amazon is the main source of these LED headlamp bulbs, and it's fairly clear that the authors of the paper went to Amazon or some other online retailer to obtain these bulbs. I don't see these LED bulbs in any parts stores except a handful from Sylvania that are marketed as fog lamp, not headlamp, bulbs.
I don't own stock in DD or anything like that. I mentioned them in some previous posts because I had some Philips marker bulbs and I wanted something brighter, and in this application the LED blob would work fine. I bought some turn signal bulbs and reverse bulbs from them.
As far as I can tell their miniature bulbs are just Alibaba rebrands.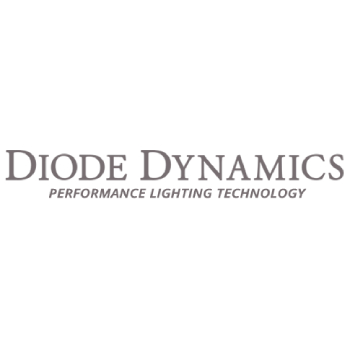 Increase your nighttime visibility with our plug-and-play 921 XP50 Cool White Backup LED Bulbs! Backed by a 3-year warranty!

www.diodedynamics.com
50w White C Ree High Power Xbd Led T10 2825 921 912 Backup Bulb , Find Complete Details about 50w White C Ree High Power Xbd Led T10 2825 921 912 Backup Bulb,50w High Power,T10 Led Bulb,T10 Led from Auto Lighting System Supplier or Manufacturer-Jiujiang Misun Auto Technology Co., Ltd.
www.alibaba.com
I don't have their SL1 headlights but I can see that their emitters are in the right place and are the right size/shape, and they have (one) graph showing a beam pattern. If I were in the market for a headlight LED bulb I would look at info from them and look online for any customer photos and make my decision based on what I found.
Sure, they might appear to be in the right place, but as my post on the first page shows, a filament that's offset by less than 1mm translates to some pretty bad effects. There's no scale in the picture, so I think it's kind of hard to tell if they're in exactly the right place.
Plus, you're not taking in account the thickness of the board that the chips are sitting on, and it's been measured, and it comes out to be about 2x as thick as a filament.
In other words, the dimensions don't come close to matching that of a filament.
Also, being in the right place and having the right size/shape only scratches the surface to what makes a legitimate, functional, and safe LED bulb--what makes one has actually been the topic of research and development for the last 4+ years by both Americans and Europeans. If all it took was same size and same shape, then I'm pretty sure the SAE and the Europeans would have finished drafting their LED bulb standards a few years ago
. And they would have been able to sell their "standards-compliant" bulbs and have made millions in the process. I'm pretty sure it's not a lack of want that's holding them back. Instead, there are real photometric issues that are not solved simply by slapping some LED chips in the same place as a filament.
SAE J3145
is a work-in-progress, as is
UNECE Reg. No. 128.
look online for any customer photos and make my decision based on what I found.
Photographs mean little, and are often very misleading. I edited my previous post to illustrate this point.
I don't know anything else about the company or any of its staff.
Well, I'm glad that you do now, after my little presentation!
You have listed a lot of things that don't look good for DD. But hey, their stuff should be included in the testing, and not the LED blobs.
We have the next best thing: semi-formal testing from someone who understands lighting regulations and someone who can do a controlled, scientific test, as discussed in my post above. Testing that likely goes way above and beyond what any "normal" researcher would do: testing that involves taking a Dremel to a $150 dollar set of LED bulbs in search of making it perform better. Testing that is not just "slap a bulb in a headlamp, take readings, call it a day." Testing that recognizes a weakness of the SL1, testing that involves fixing the weakness, and testing that reveals that the DD SL1 is still a mixed bag. Why anyone would still want a DD SL1 after all this data is unclear to me. I personally wouldn't want it, unless DD has something to say, hopefully in the form of diagrams and charts.
Re their bulbs requiring a mod to fix focus: They should have issued an ECO and gotten things fixed, but I don't know anything about the issue.
They seem quite content selling illegal HID kits for the last 6 years. I doubt a little focus issue will keep them up at night.
Even before the testing, your eyeballs should have told you that some of those bulbs were not worth bothering with.

If I had the expensive machines, I would test the Philips LED fog light bulbs for you.
Judging by the existence of
this video
and
this video
, I think it's fair to say that there's a good number of consumers who are buying these many-sided LED bulbs and other bulbs you consider non-starters. Therefore, I don't see the issue with some truly scientific and independent testing demonstrating that they're bad ideas. Perhaps the more discerning LED bulb connoisseurs will actually bother to listen to SAE testing instead of LED bulb companies saying essentially "don't buy anything that looks different from what we offer." And perhaps those same LED bulb consumers would be more interested in actual testing data than a theoretical discussion of why a big LED "blob" is worse than small LED chips. Most of the vehicle lighting purchases consumers make are based on photographic "evidence" for better or worse. Want me to buy a bulb? Show me a beam pattern on a wall--don't talk to me about filament luminance and candela/square meter. Oh, that bulb is 10,000 lumens but the other one is only 8,000 lumens? 10,000 lumens please. Theory doesn't matter. Pictures (and numbers) talk. The SAE paper serves the fantastic purpose of educating consumers with stuff they'll listen to: numbers rather than theoretical discussions.
If the floppy-filament Sylvania incandescents don't meet requirements, why are they still allowed to be sold here?
They're sloppy but likely within the legal tolerances, so they're just as legal as a perfectly-formed bulb. They aren't just as high-performing, but just as legal, and for most people, that's good enough. And with the advent of LED bulbs, it seems that even
illegal
is good enough for lots of people
.