2014 6mt IGM (small improvements)
I purchased this car to replace MY02 OBS which I owned since new. The head gaskets were seeping a little bit of oil and it was time for new tires as well. I was also just tired of driving an automatic. I have a 2007 WRX 5mt wagon that I occasionally drive but, for the most part it just sits (only 13k on the clock). I initially wanted a Crosstrek 5mt but, became overly concerned with the power of the 2.0 (at the time it was not possible to test drive a manual). I called my dealer and switched over to a 2014 forester that was just unloaded. Color really didn't bother me, I just needed a manual. This car was only meant to be a daily driver so I am not picky. My wife drives a 2009 forester so I knew what to expect. I was happy with the purchase and the quietness of this car compared to the early models is really something. I was going to leave well enough alone but, that is really not possible so here is where I am at so far.
The lonely 2007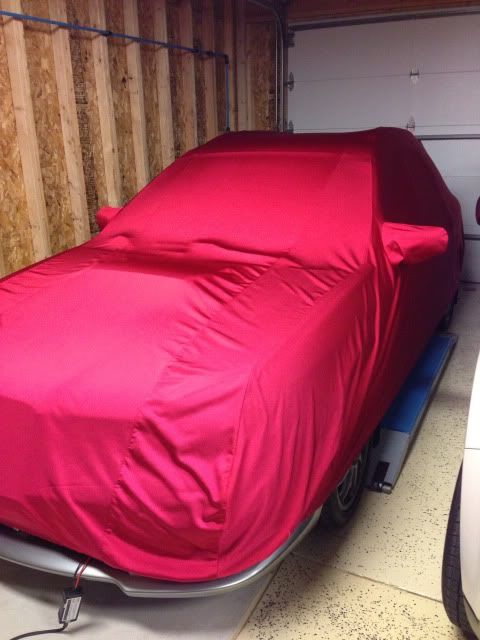 Improvements made so far:
Drivetrain:
Group N 5MT Mount part # D1010FE020 This mount really gets rid of a lot of the mushy feeling when engaging the clutch.
Transmission Crossmember Bushings part # WL-KDT901 Same as above but, does add a little NVH
Rear Differential Bushing Inserts part
#KDT903
(You won't use all of them if you use the 905) Tightens up the diff
Rear Differential Front Bushings part # WL-KDT905 Same as above.
Motor mounts:
PART # D1010FE110 x 1
PART # D1010FE120 X 1
Suspension:
2011 Sti 19mm sway bar and bushings. Bang for your buck this transforms the handling of the car.
SSD strut tower brace
Brakes:
Front Subaru 4-pot Calipers and OEM Pads (Direct Bolt on with stock rotors) Stock brakes are quite good but, lack a linear feel.
StopTech front brakelines part
#STP
950.47006
StopTech rear brakelines part # STP 950.47507
Wheels:
Spring, Summer, Fall:
2007 WRX Wheels (17x7 et 55) with 225/60-17 Geolander 91's
Winter:
Sport edition A7 Wheels (17x7.5 et 48) with 215/65-17 Winterforce's
Interior:
JPM Coachworks Alcantara shift boot and custom parking brake boot.
2011 STi OEM shift knob
Audio:
Pioneer DEX-P99RS
JL Audio HD600/4
Boston PRO 60's (drivers in front door and tweeters in stock dash location)
Raamat'd and Ensolited exterior interior door skin, and door cards. Whole hatch area was Ensolited and Raamated as well.