SH Forester Torklift Central Ecohitch 2" Eco Series Stealth Hidden Hitch Install
I ordered the Ecohitch directly from Torklift Central's website. They have both a 2" and a 1.25" hitch. I went for the 2".
The specs given from Torklift were 350 lbs tongue loading and a 3500 lb towing capacity. What got me interested in the hitch was that it was a no-drill installation. I've seen the competition's hitches, other than the OEM one, you have to drill the frame rails. The OEM hitch requires you to remove the bumper support, the Ecohitch retains the bumper support.
I did the install after work hours. The instructions are very detailed with diagrams on removing the bumper, etc. The pictures I'm providing are for reference, I was not able to take a picture at every individual step due to time constraints, i.e. they were going to turn the lights off on me.
The box was huge, everything was wrapped securely. Instructions were in the white hardware box...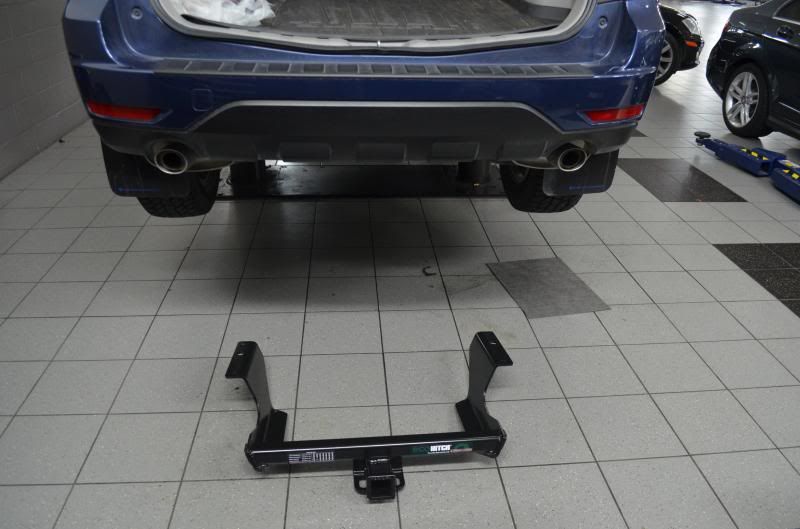 The rear bumper has to be removed...
The rear bumper support has to be removed to access the frame rails to install the hitch mounting bolts...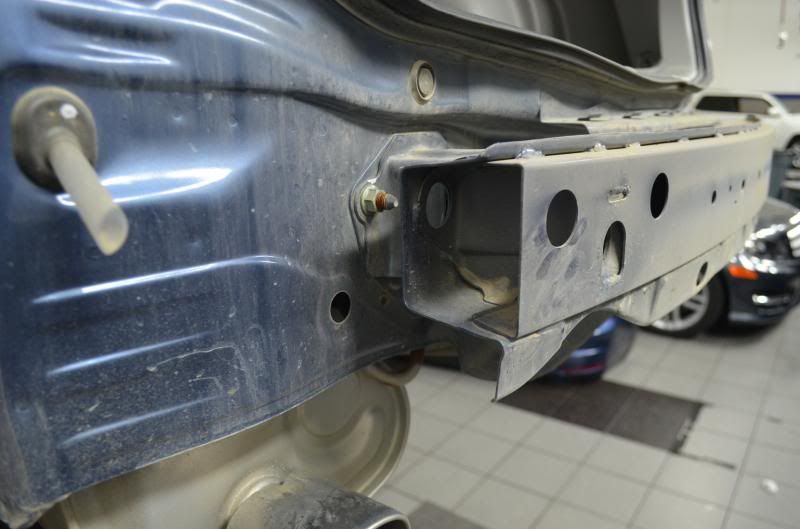 All rear rubber hangers for the exhaust have to be detached from the mufflers. I didn't detach the one in front of the rear axle, but it would probably be easier if I did...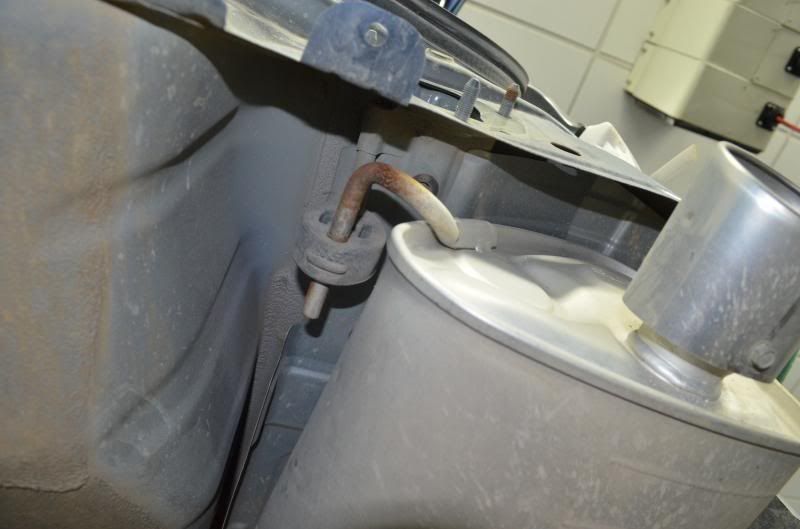 The plugs for the frame rails will have to be removed, a small screwdriver will do the trick...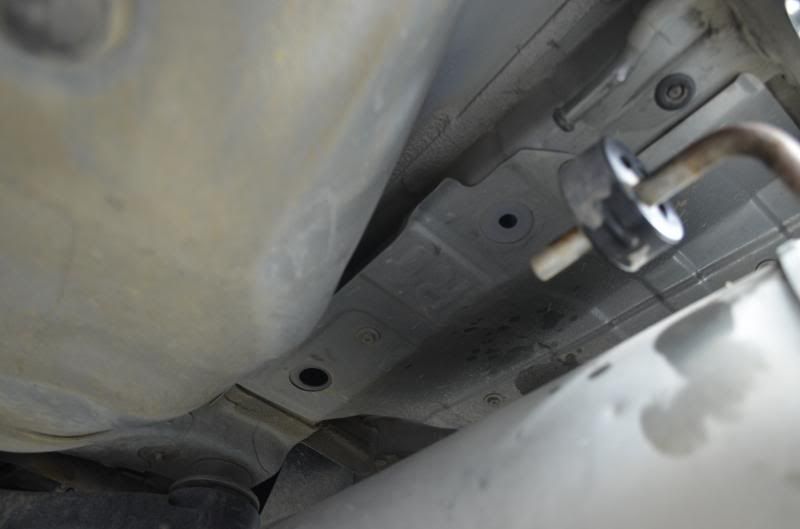 One of the rear bolts fished through using their provided tool. Here's a tip, stick the threaded end of the wire into the frame hole from underneath, push the wire out of the hole at where the bumper support was, and then assemble your bolt/washer/plates at the opening of the bumper support...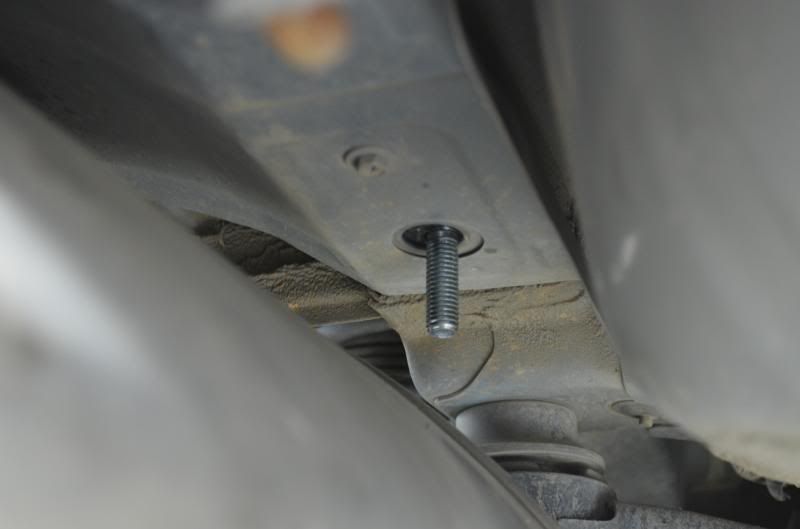 A view of the bolt/washer/plate inside the frame rail opening...