Discussion Starter
·
#1
·
Hi all, been reading through a few threads on head gaskets. There is less discussion in recent years so I am not sure what the current thoughts and ideas are on this long standing issue aside from it having slowly become less of a problem as the engine evolved. I have a 2010 NA with 104Km on it (Canada) and just noticed that it is starting to leak oil on the carport floor. Investigation appears to show that a leak of some kind is coming from the engine head on the drivers side, near where the exhaust exits the engine. (Apologies for steamed-hams descriptions, I'm not very mechanically minded) I am hopefully getting it in for a look this Friday at my mechanic but I am interested to know if this is likely a head gasket issue or possibly something else. When we bought this car just short of a year ago, I was given the impression that head gaskets weren't really a problem anymore (had a 2000 Outback in the past) and that we shouldn't need to worry about that. Some pictures attached show some of what I could see. I struggled to pull the camera far enough away for perspective so these are possibly useless... Any feedback or direction to quality thread with images greatly appreciated!!
Top image shows leaking mess from beside exhaust manifold down to the lowest point under the engine, where I jack it up at the front. Not sure what that's called, derp.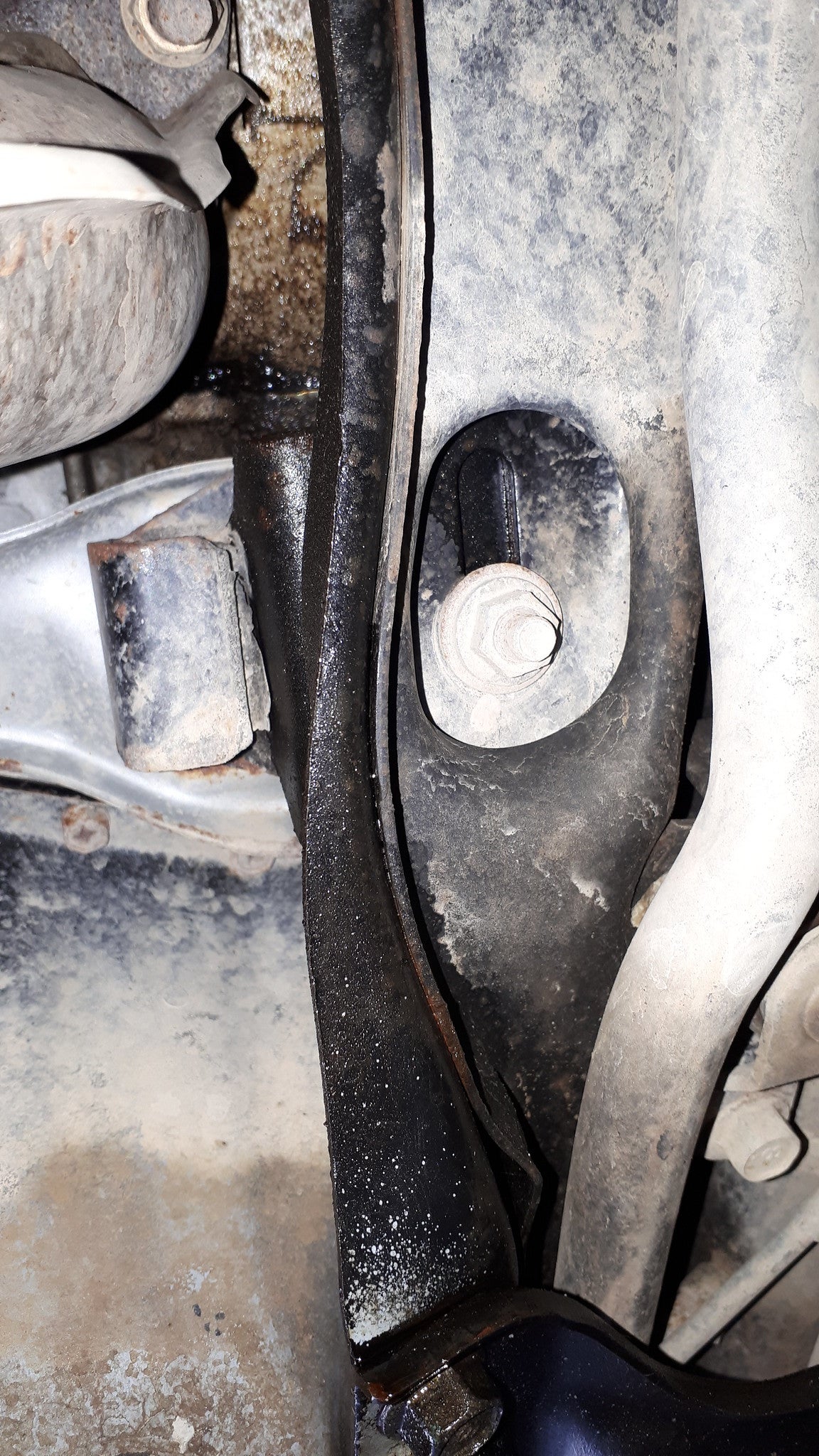 Next shot is closer in, again on the left is the exhaust manifold where it exits the engine.
Final shot another angle which better shows where the oil collects and finally drips to the next layer in the engine bay. The Square lug sticking out of the head of the engine covered in oil is again adjacent to the exhaust manifold bolt (out of focus here)