hello!
first time poster - i've just purchased an '06 forester 2.0n/a XE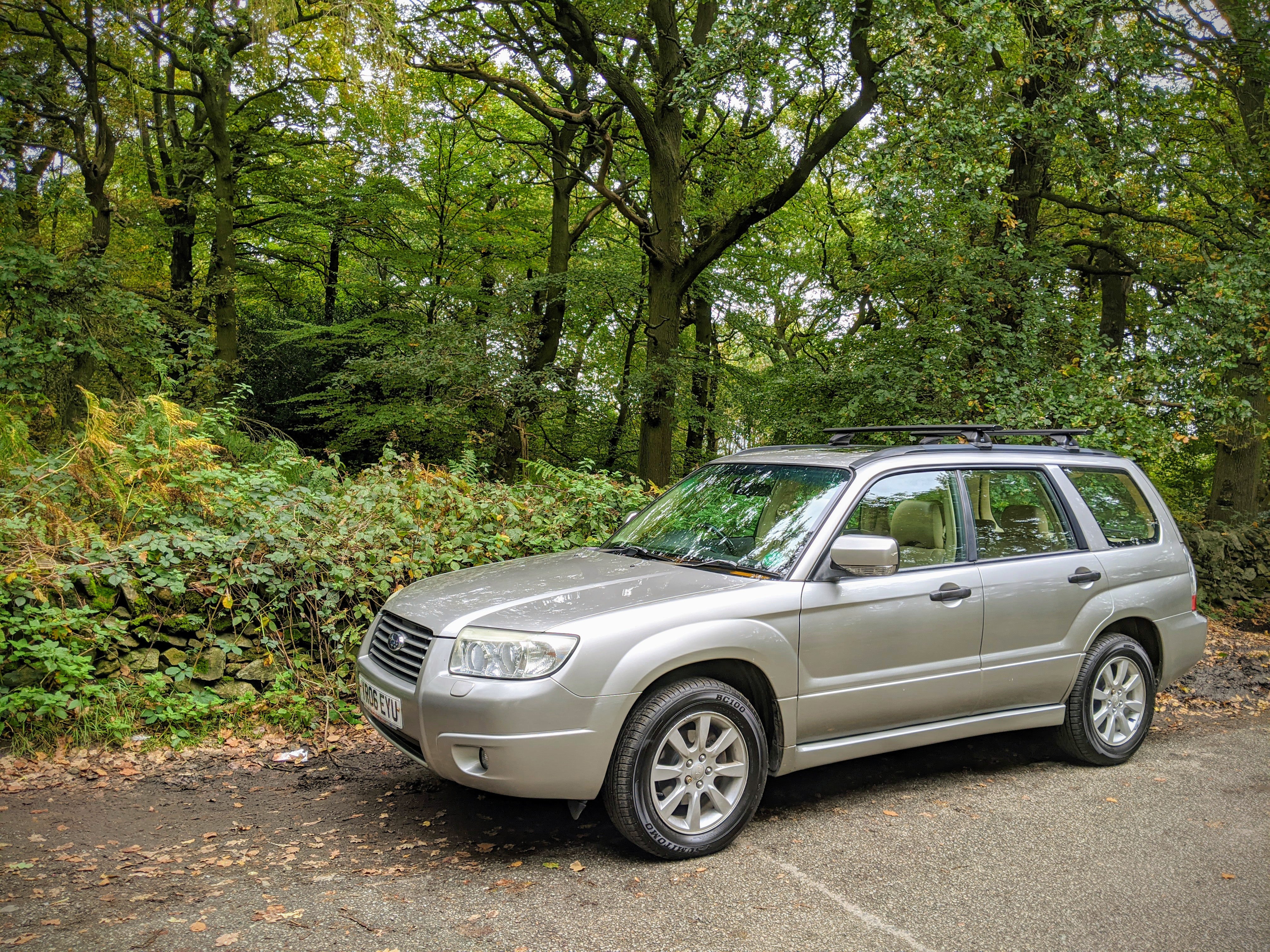 thought i might turn this thread into a journal.
oct 2020
car purchased (103k miles, dealer supplied with service including oil, filter, coolant, new d/s window motor)
new floor mats
changed alarm code
replaced old style remote fobs with a pair of flip keys
replaced rear cup holder
fitted roof bars link
maguier's leather treatment to interior link
replaced pollen filter link
fitted rear load liner
vinyl wrapped C pillars link
to do list - mechanical / electrical
rear o/s window switch
investigate flat spot in rev range 2500 - 3500k - (seems intermittent, no codes on OBD scan)
head unit - fitted 11/11/2020 link

android satnav in factory dash pod - nov 2020

link
speakers + sub
rear screen wash not working
to do list - cosmetic
window tints
repair small tear in rear seat
plastidip front grille
more vinyl wrapping of various bits
deep clean engine bay
restore headlights
wheels???
roof basket???