Yeah, theres no such thing as a 2001 Forester XT Premium. I wanted to buy a 05 XT Premium, but being a cheap donkey I didnt want to spend that much. On top of the price they are very hard to find in a manual transmission.
So I decided to make one.
October 21st,
I bought a 2001 Forester S manual transmission with 108k on the clock. The owner was on his way to Indy to buy a Toyota FJ and dropped it off at my work. The car is very clean for the mileage. Some think I paid to much (Meaty
), and I did pay a premium for a car that Im going to swap. I wanted an 'S' so that I would get the heated seats, mirrors and windshield, the big donkey sunroof and important to me, mono tone paint.
This is the first picture of the Forester....untouched.
I was going to clean it, but I knew it was going to rain.
Because of the rain I started taking apart the donor car that I also bought yesterday (bought two cars in one day). Thanks to Chuck and his trailer, we hauled this 03 WRX home last night.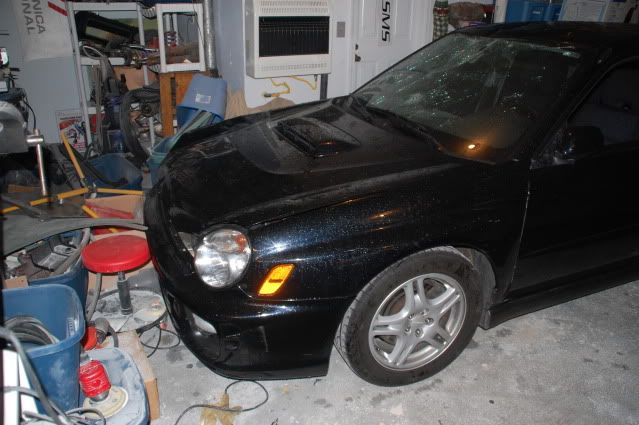 I got pretty far for only wrenching for a couple of hours.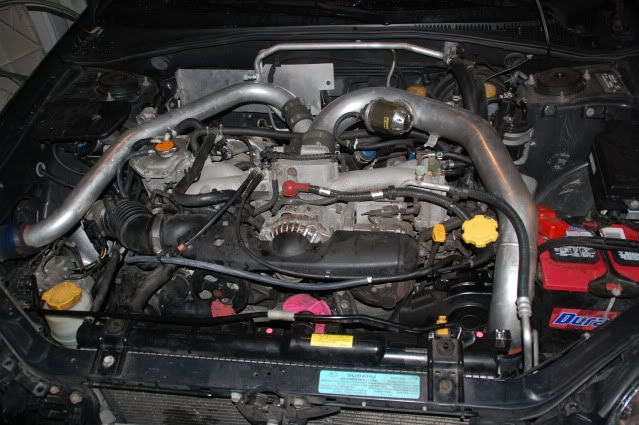 VF22 turbo, front mount, HKS down pipe, Cobb catback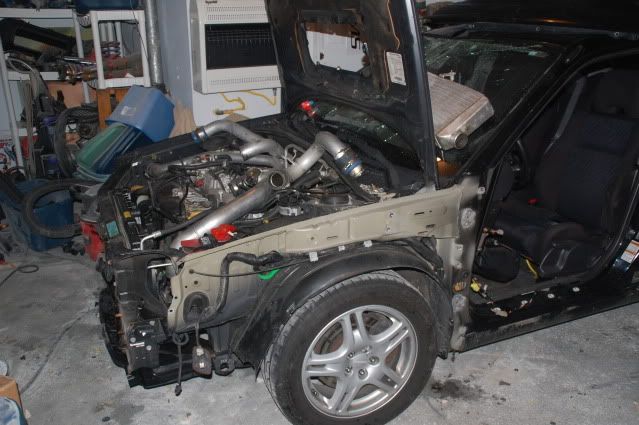 Door and lights for sale in the classifieds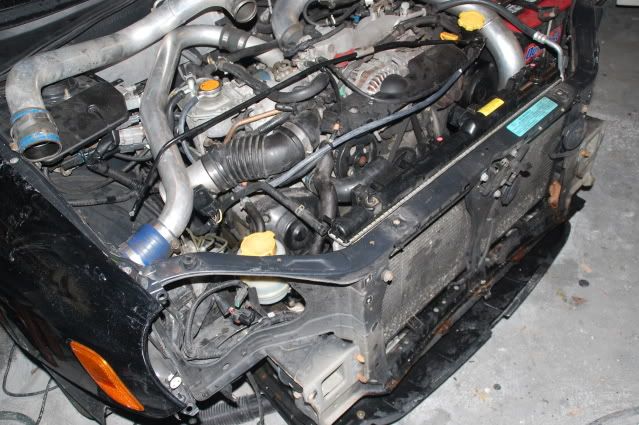 Oct 23,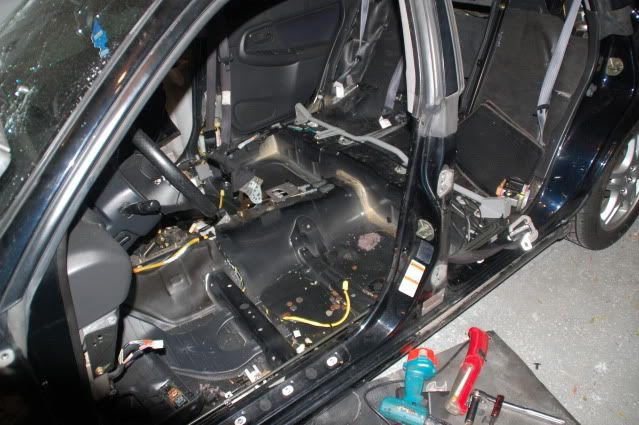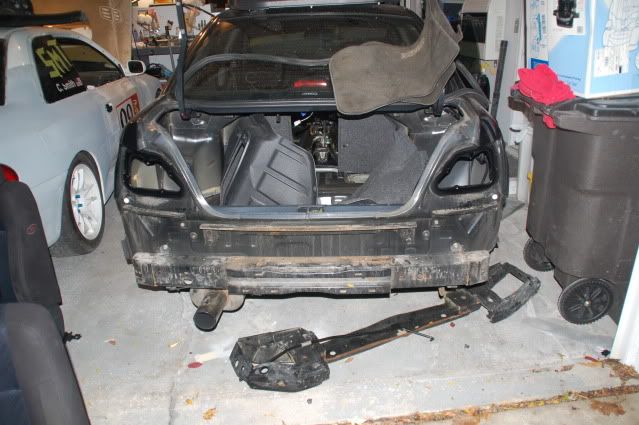 Oct 24, repeat of yesterday...not a lot done, but better than nothing.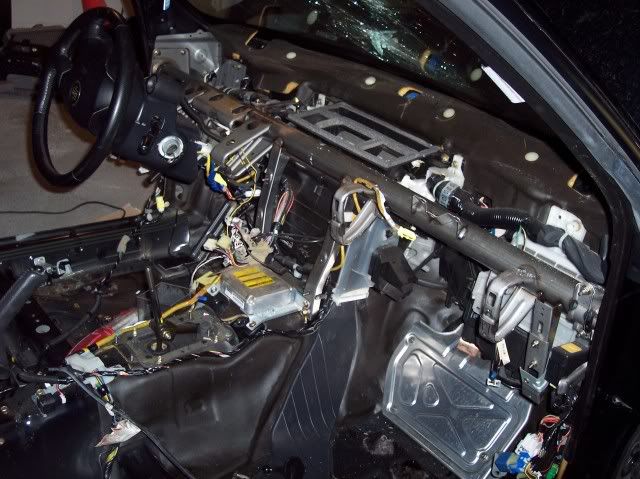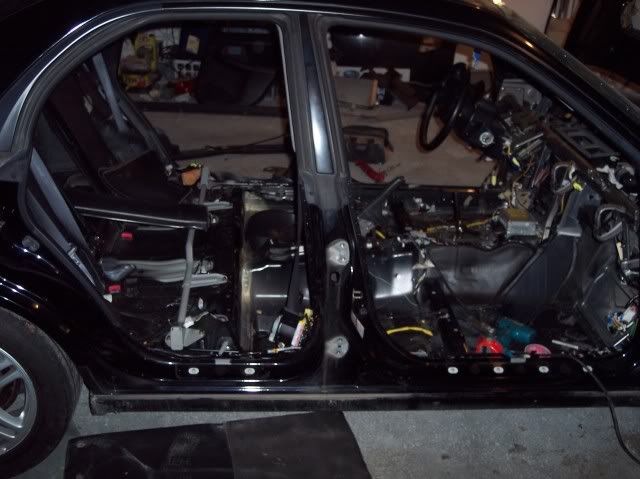 Oct 25th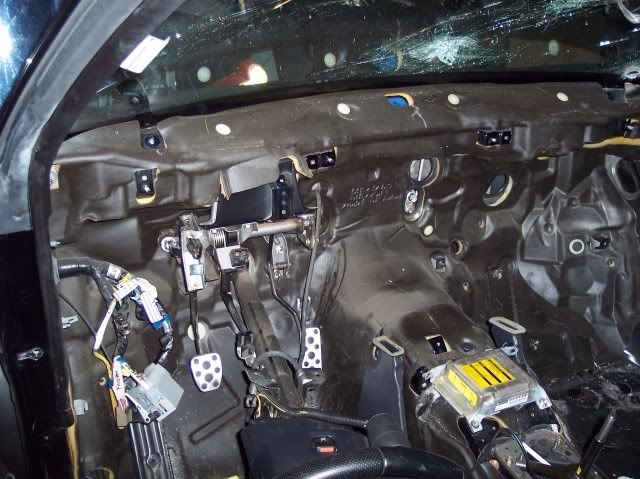 Oct 26th
First Mod, First bath and donor car is 100% wire free.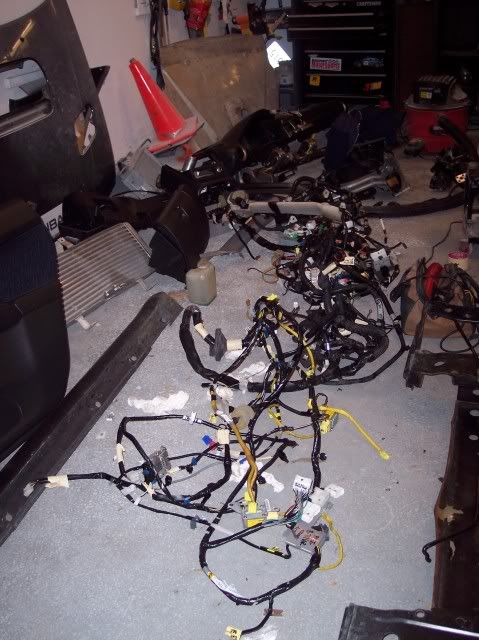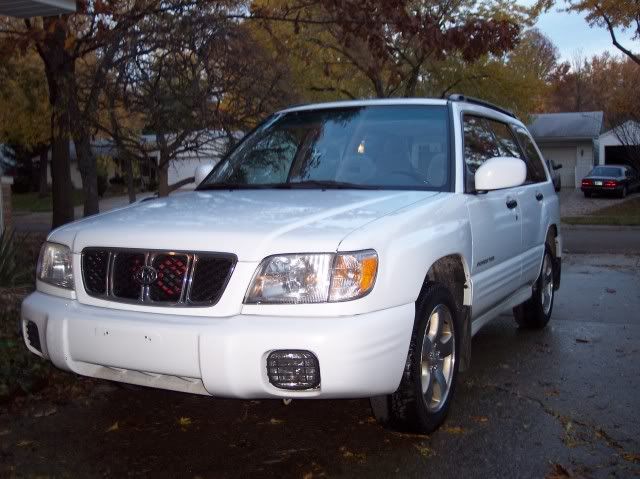 Looks so much better with out the roof cross bars. Oh, horns are coming out and going into something else, probably the rally car.
Oct 27th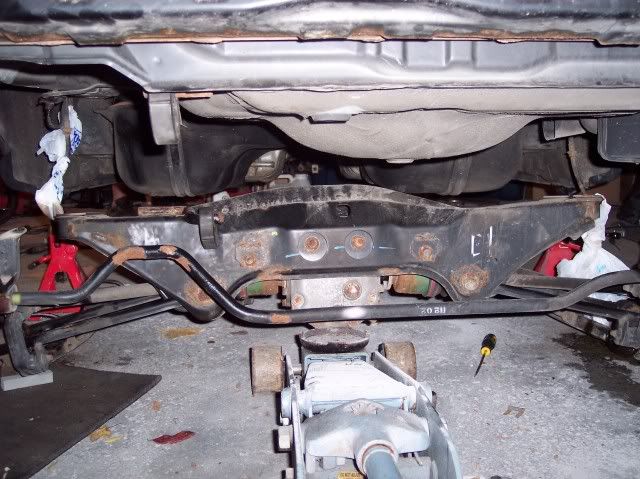 Tranny drained, turbo back exhaust off, drive shaft pulled, rear struts off (pain in the donkey, rusty bolts), rear crossmember dropped. Master clutch cylinder pulled. Can of flat black paint...needed. For an 03 things are pretty rusty:meh:. Thanks
[email protected]
for coming over.:banana:
Oct.29th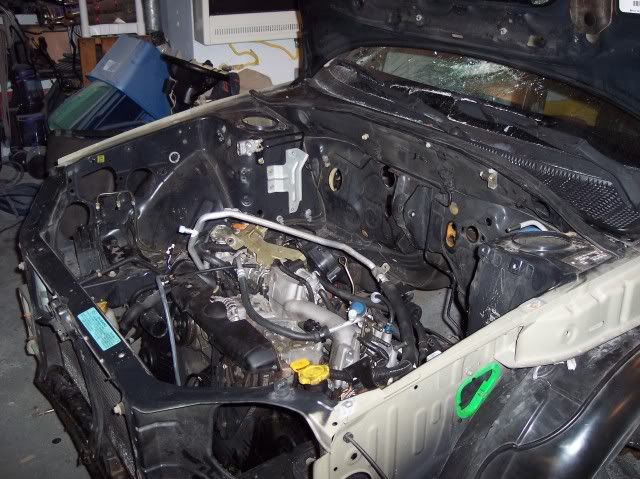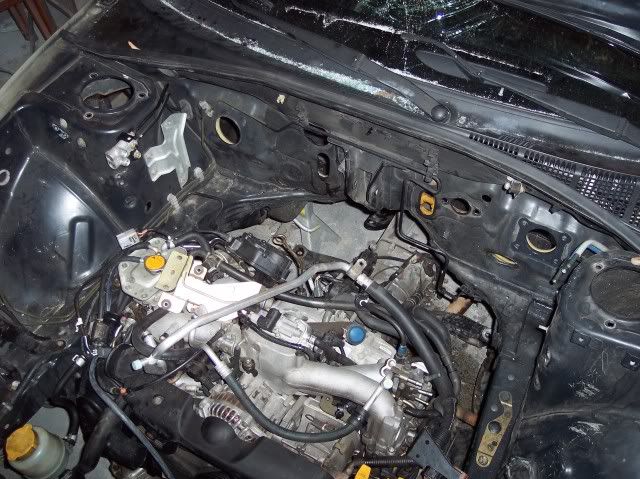 Motor and transmission is loose. Tomorrow should be interesting. Im hoping, crossing my fingers, and saying some short prayers that people show up tomorrow and help me MAN lift the shell on to a trailer.
Some goals for this project-
-First and foremost have a safe car for a baby thats on the way.
-Have the car done by the baby's due date JAN. 9th.
-Reliable Daily Driver. No super stiff suspension, no 9lbs flywheels or crazy clutches.
-13.00 second quarter mile times or better
-$8,000 budget (Yes I know I can find 04 XT's for around that price..but not the Premium model.