2015 Forester XT Touring Stock Cooler/Heater Hardlines Deleted Custom 19 Row Cooler with -6AN Lines Directly Ported to CVT
14+ Forester XT Performance Parts Used (Updated 07/05/2019)
FYI for any inquiries PM me please for a quicker response. My forum email account wasn't setup on my replacement phone...

06/12/2019 Update: My main computer rig is down so I haven't been online much for the past month. I just received the parts to fix it today so hopefully I'll have it up and running by the end of the weekend!
06/21/19 Update And the new parts fried my CPU!

07/05/2019 Update Luckily I found a complete computer with the same processor for the right price I just needed the CPU and MB, maybe the memory...
Unfortunately I think I found part of my original problem I had a hard drive arc and the short protection in my 80+ Gold PSU didn't do its job! So I have 5 Dead Hard Drives! Total of 21TB.
Luckily that's only 15% of my storage...
07/05/2019 Updates
I have a Silver 10 Row Mishimoto -10AN Cooler, I also have 2 13 row -8or6AN coolers for sale. The 13 row coolers are from a local race shop and are from the exact same manufacturer that Mishimoto uses. They just don't have the logo painted on them.
I can put together CVT Cooler setups for these. I no longer have the parts to put together an oil cooler kit as I used the Mishimoto prefabbed lines putting my own oil cooler setup back together after the accident.
Make me an offer on the coolers or inquire about the custom CVT kits. They would include options for custom colored hoses, -6AN SS, Nylon SS cores or PTFE, PTFE twist lock, and I can even include the proper hardline to -AN adapters for the stock pipe and heat exchanger connection points. Installation would be the same as Mishimoto's setup.
Parts for Sale:
Cusco Shocks Are Sold
Charge Pipe Kit is Sold
STI JDM Group N Muffler Hangers Have been sold.
Mann Engineering Springs Are Sold
Used Kartboy Front and Rear Sway Bar Endlinks. Are Sold
Used: 14-16 FXT, 15-16 WRX CNT TMIC it's got a few dings and scratches works just fine. Increase your throttle response and turbo spool up time. This TMIC puts way less back pressure on the turbo than the OEM intercooler.
Price $275.00 Shipped $250.00 Local Pickup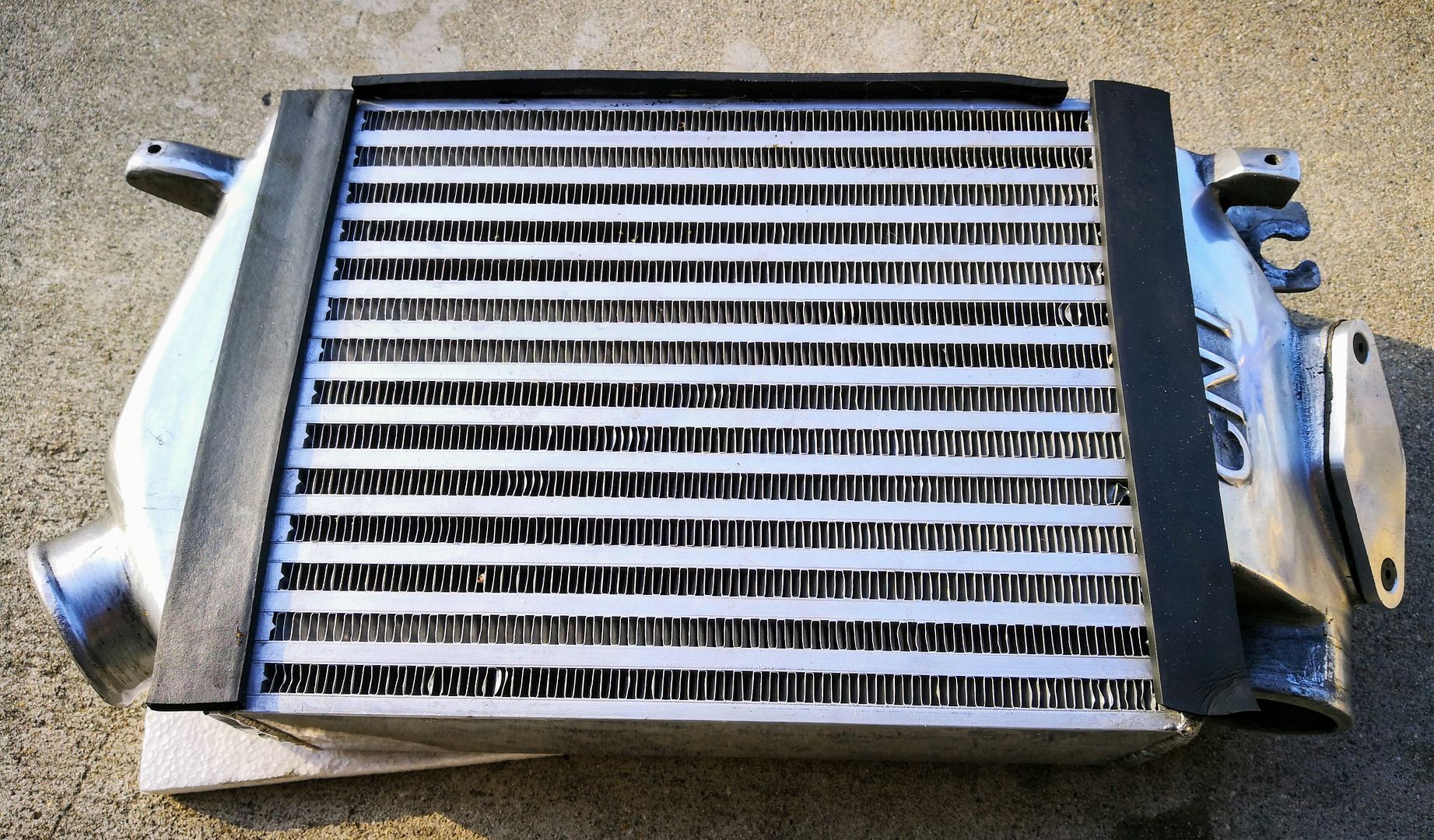 Used SuperPro Rear Toe Arms. The rust colored stuff in the picture is anti seize. Price $165.00 Shipped $150.00 Local Pickup
Perrin Throttle Body Connector. It will come with hose clamps and is compatible with the stock TMIC as well as some aftermarket units. Per Perrin it can be cut/trimmed to fit your application. (I had to do this with my original one for my CNT TMIC so it would line up properly with the engine cover.) Price $47.50 Shipped $40.00 Local Pickup.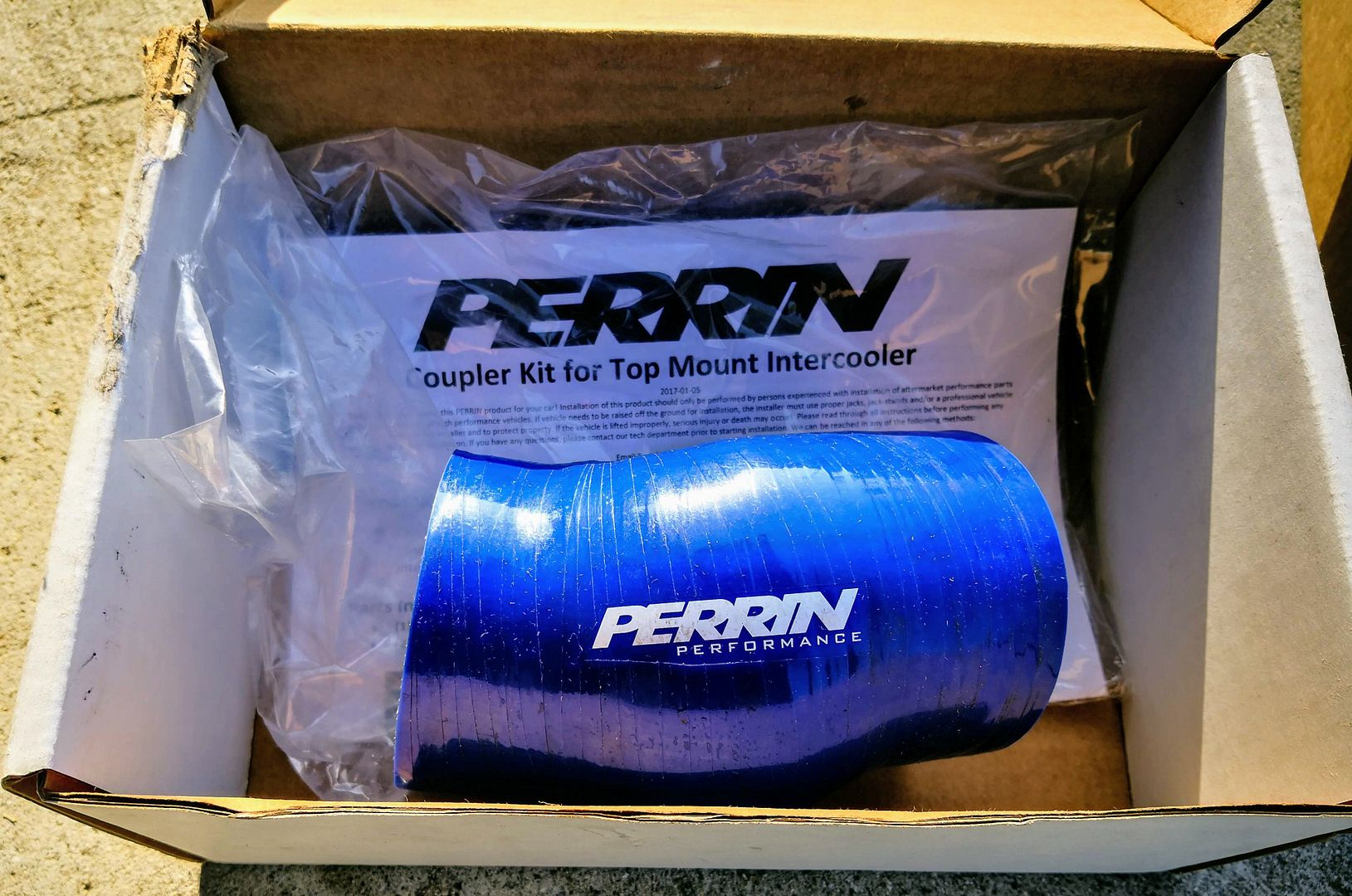 Perrin 3" Turbo Intake. It will come with applicable hose clamps. It either replaces the stock accordion connecting to the plastic turbo intake or can be used with various CAI setups. I personally used it with my AEM CAI and it is the perfect length for it. Per Perrin It can be cut/trimmed to needed length to match your application. Price $47.50 Shipped $40.00 Local Pickup.
PowerFlex Anti-Lift/Caster Adjustment. Only used for a few thousand miles. It you are having some caster issues with your Forester especially after dropping it a bit these can really help. They offer +/- 0.33 degrees of adjustment. Instructions will be provided. Your stock units need to be pressed out and these pressed in. Price $175.00 Shipped $150.00 Local Pickup.
Click for More Information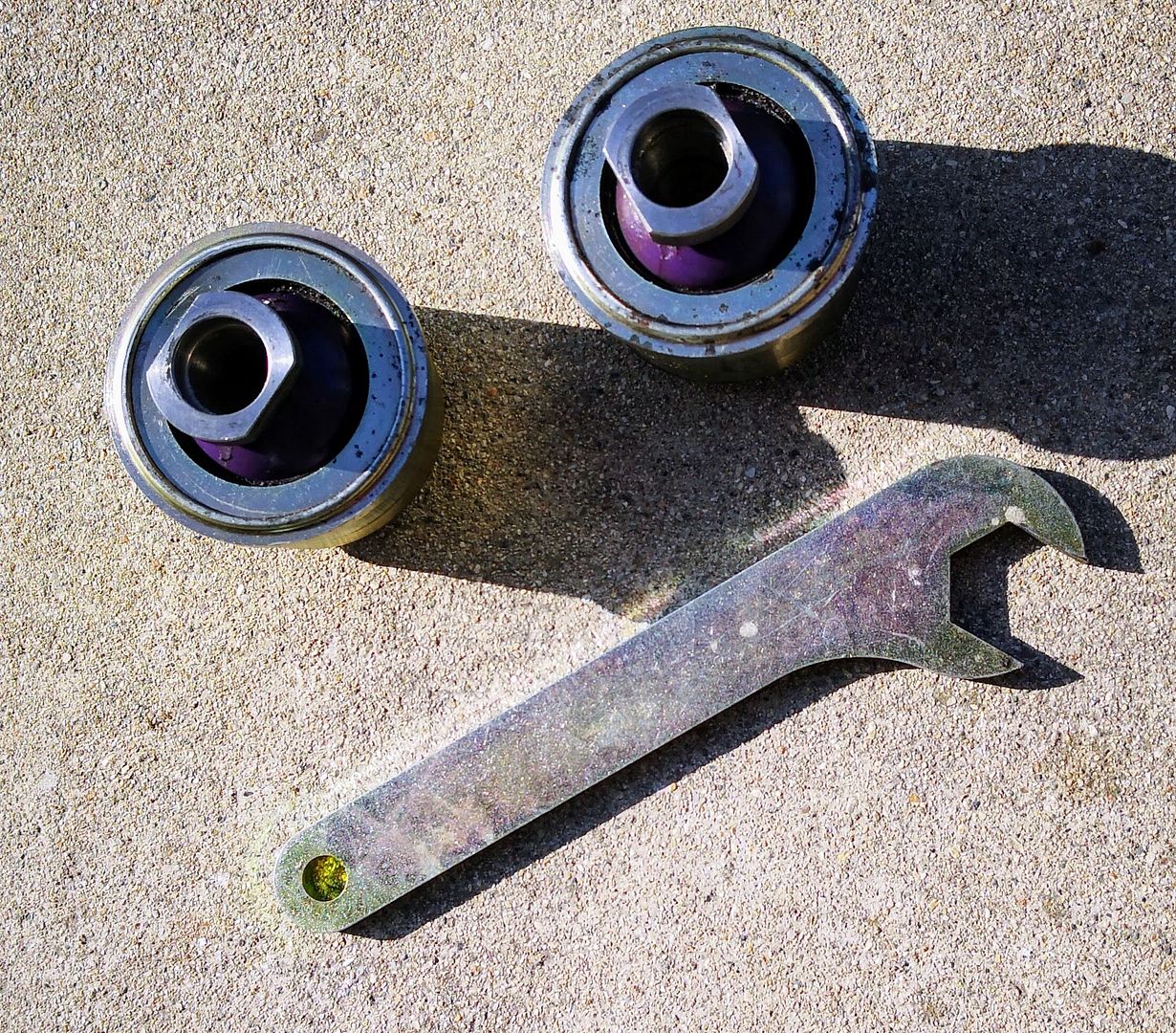 Paypal Only on Shipped Parts.
Shipping Applies Only to the Lower 48.
I will do combo deals. Items will ship in 1-3 days and you will receive a tracking number as soon as they do.
Smaller parts will be shipped USPS Priority Boxed. Larger parts will be shipped UPS Ground.

Lookup Freakshow_99 on Ebay for My Seller Reviews.