Discussion Starter
·
#1
·
Hey All -
Long time lurker. Finally building a dream car of mine. I'm not new to subarus and had built a JDM swapped bugeye that was unfortunately totaled by someone not paying attention last year.
A while ago I was looking at craigslist/nasioc for sale ads and this 06 manual xt popped up with a blown up motor. It was a really good deal and I thought i'd just toss a new longblock in and have a DD.
Next thing I new I found an 05 STi with a 4500 mile old shortblock, heads rebuilt, new clutch & flywheel, fresh rotors and pads and a new VF48.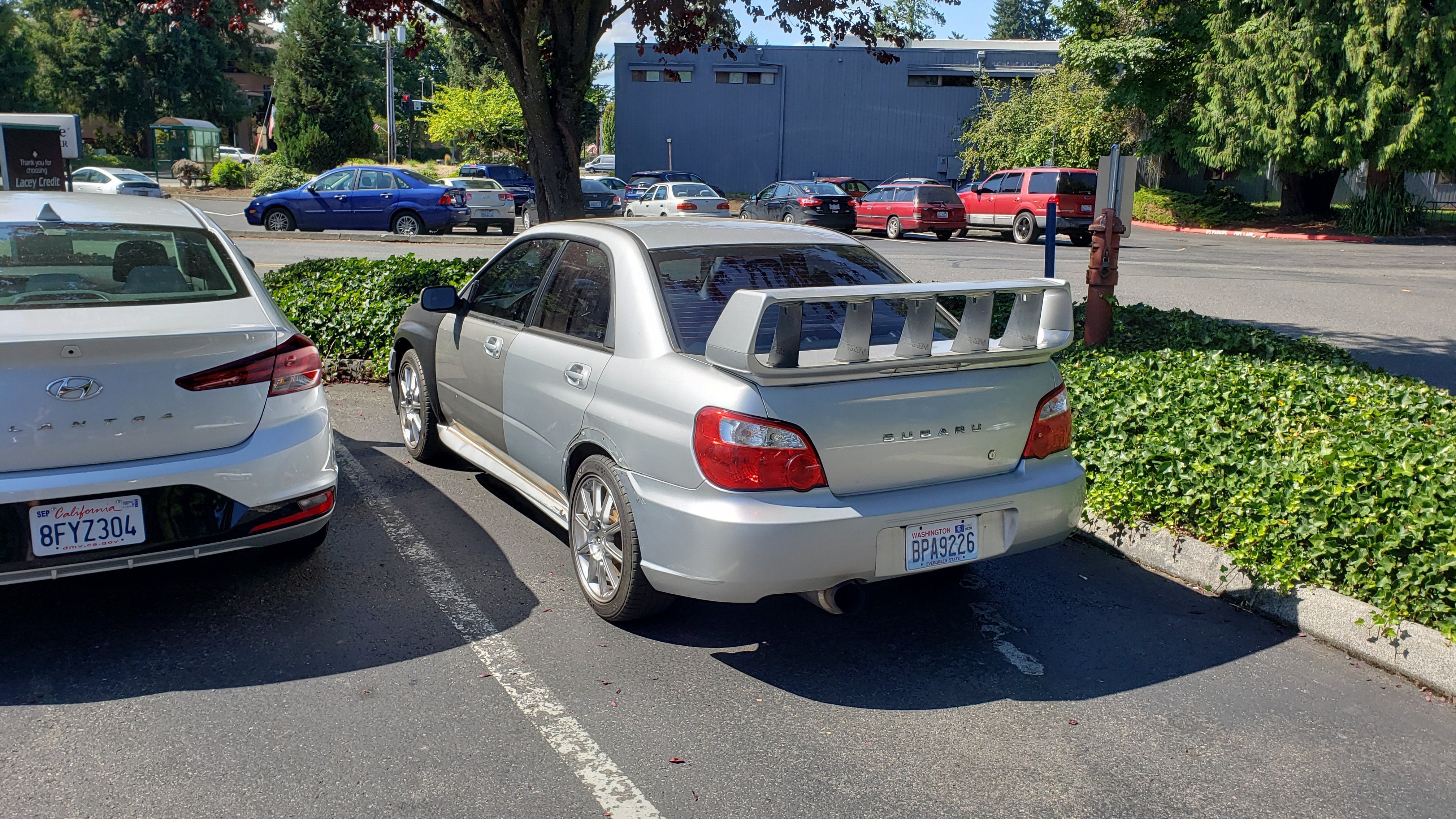 Plan is to now do a full STi swap!
Few things i'm trying to figure out:
will the sti long block plug and play minus the secondary air? Would like to keep the bling factor of the red intake manifold.
Has anyone pulled trans and motor together out of a suby? I've always done them separate. With the fresh clutch i see no reason to separate them and think it'd be easier to just pull the whole unit and stick it in the foz with sti cross members.
Is anyone running 05 stock suspension on their wagons? Trying to figure out if/how many/what size saggy but spacers to run.
Are those that have done this running the xt or sti ecu? I've heard of both but unsure of the better way to go.
Planning on getting the DCCD plug and play kit from iwire including the trans harness just to make it easier.
Also planning on doing the cluster swap but can't locate any of the DIYs where people talk about how to fit it.
Most likely going to pick up the jumper harness that is made by aaronsubieelectronics.
Hoping to get this essentially done by mid october to beat some of the rain in the PNW! Things seem to be pretty dead around here at this point unfortunately but hopefully anyone with knowledge will chime in!